When you attend a conference such as the Jasmine Conference, you can expect to come away with a rich experience that embodies ideas, insights and emotions.
What sets Jasmine apart from other organizations is its mission to promote the economic development of all women, regardless of race, creed, class or ethnicity. Jasmine is inspiring in its ability to bring together women from every single sector of society, not leaving anyone behind and helping women to march forward together. Jasmine is set apart in its understanding that women who have economic power, will use that power to promote good, not only for their family, but for their community and beyond.
And so, at the very outset, Jasmine attracts women who are strong, independent  and extremely ambitious.
In Israel's modern but traditional society, women are seen first and foremost as mothers; not as ambitious business women. Certainly for women coming from religious backgrounds, whether Jewish or Arab, this concept is even stronger. Perhaps that's what makes the conference even more exciting – to see the number of independent women who are working toward building something economically and conceptually meaningful.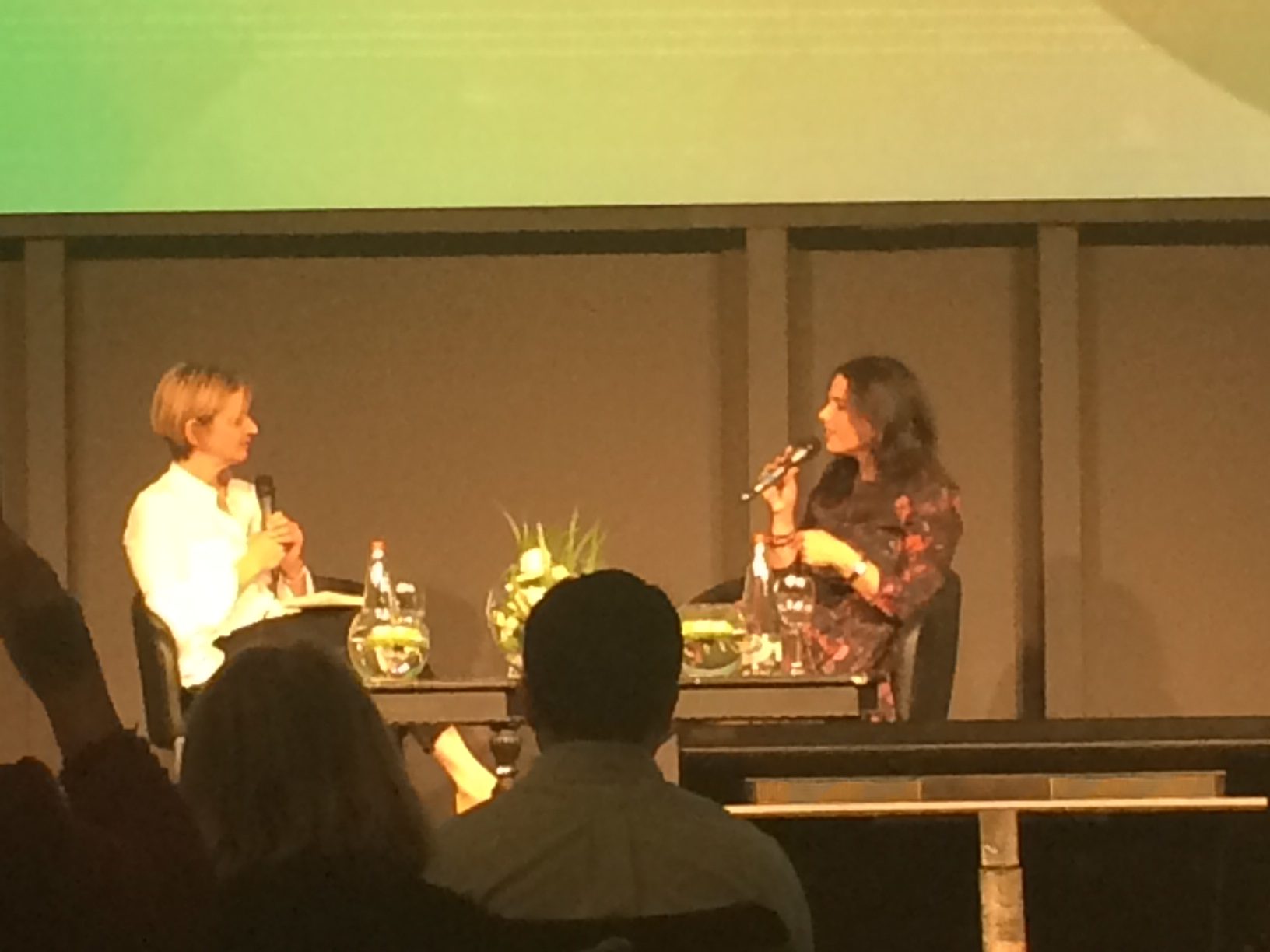 As in years past, Dana Weiss, Israel's leading political analyst and anchor, hosted the event. Dana is a sharp, witty and charismatic presenter. She also provided biting insight into why there aren't more women on TV panels. I paraphrase:
"When I ask men to be on a news, they ask me two questions. First they ask – 'how long do I have' and 'who else will be on the panel.' They then tell me – 'begin with me.' When I ask women to be on the panel, they say, 'no, I'm not the right person, you should really speak with someone else, who is more of an expert.' So the next time you ask why there aren't more women on panels, it's because of us. We're holding ourselves back."
Necessity is the mother of building a business
Dr. Nava Michael-Tsabari is director of the Raya Strauss Center for Family Business Research at The School of Management, Tel Aviv University. Nava's grandparents established their family- owned company in 1938, with two cows. That company eventually became the Strauss Group, Israel's largest food and beverage company. Nava spoke about her curiosity about family-owned businesses and how they differ from other businesses in respect to the way they deal with empathy, sensitivity and authenticity. Her research has shown, that family-owned business are more empathetic, more sensitive and more authentic in how they handle employees and business.
Different types of family-owned businesses were well-represented at the conference.
Businesses that were started and managed by family men, and due to tragedy taken over by widows, who until that time were completely uninvolved. Another type of family-owned business that was represented, is one that was established by women who realize that they must either find a source of livelihood, or starve.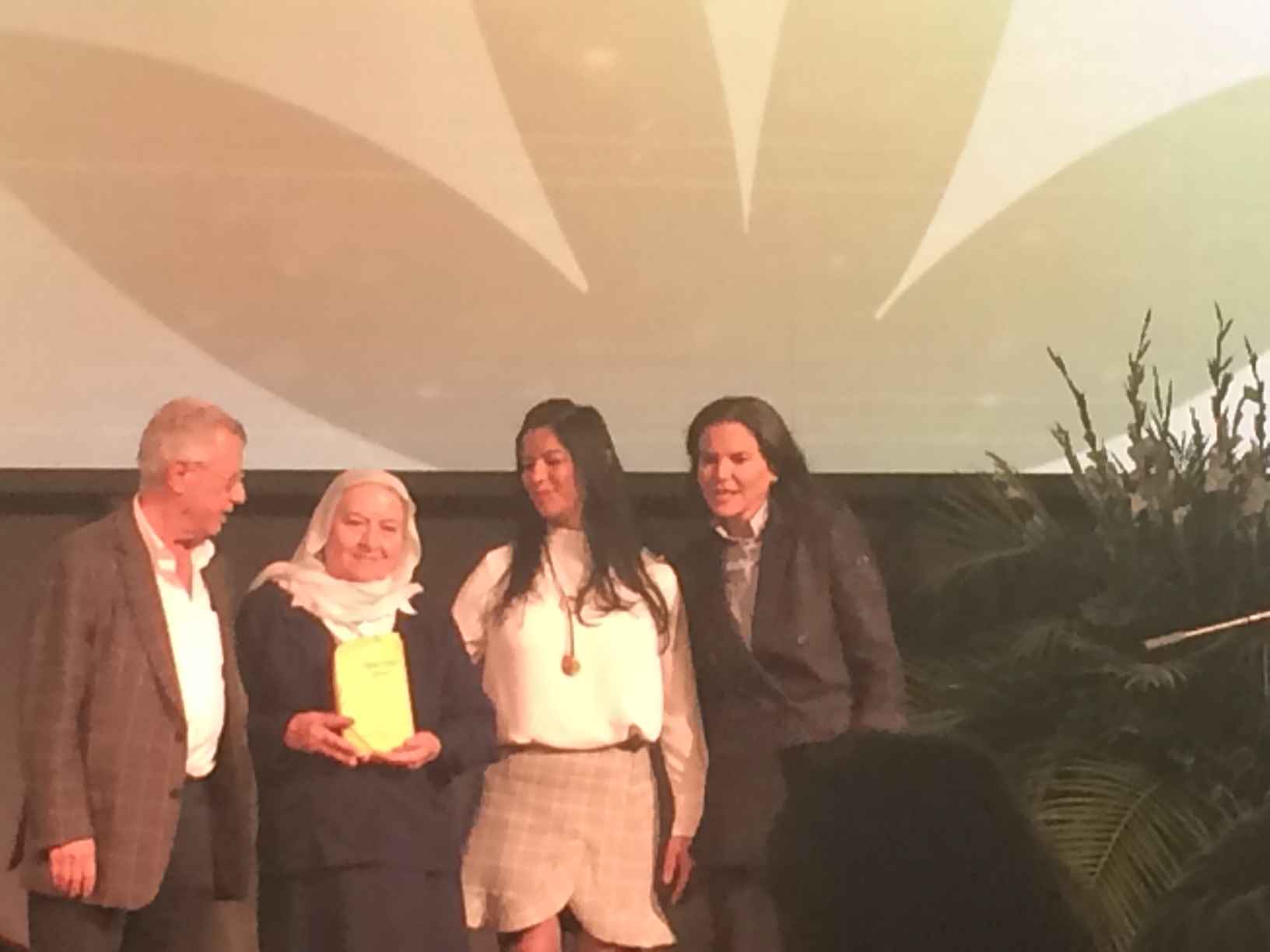 One such story is that of Gamila Hiar who endured mockery while experimenting with oil and herbs for soap,  but in the face of it all built Gamila Secret into an empire that produces tens of thousands of soap bars a day, exporting them globally.
At the conference, Gamila received this year's Jasmine award.
My highlight of the day – meeting Orna Barbivai
For the final panel, upon registration to the conference, each women was asked to choose from a list of leading Israeli women they would like to join for a one hour conversation.
These women included Ofra Strauss, Kiram Baloum, Orna Barbivai, Yafit Greenberg, Hana Rado, Anat Lev Adler, Fiona Darmon and the list went and on with amazing women.
I chose to sit at Orna Barbivai's table.  
What a treat to meet this super-lovely woman.
Orna was the IDF's first woman to be named a Major-general, the army's second highest rank.
To say that her personal story is inspiring is to understate its impact on me.
Orna comes from dire poverty and from being raised, for the most part, by a single mom.
There was nothing easy about Orna's journey.
But with hard work and perseverance she busted out of poverty in the biggest possible way.  
And perhaps that is one of the most important lessons of the conference that cannot be overstated or mentioned too frequently – hard work reaps results. Period.
Jasmine Conference, 2017 – one of the best conferences I've ever attended
No doubt, this was one of the best conferences that I've ever attended. I met highly professional and intelligent women; leading women in their industries. I met amazing women and began conversations which will hopefully develop into relationships and even friendships.