Last week I attended Yonit Tzuk's blogging conference.
It was incredible with one downside.
There were seven speakers.
I only got to hear one.
And that's because all the speakers spoke at the same time and you had to choose which session you would attend.
But. The session I attended totally blew me away.
So, what was the name of that session, you ask?
It was called Creative Marketing for Bloggers with Ronen Gafni.
I had never heard of Ronen before, nor had I (at that point) listened to his powerful TED Talk.
Ronen Gafni is the creator of FreshBiz and the FreshBiz game developer. I don't know much about Ronen except that he seems like a really nice guy (I spoke to him briefly after the session) and the fact that he has totally inspired me to become more courageous in my business by changing my mindset.
So how did he do that?
The Paradox of Abundance
Amenities have never been simpler, cheaper and easier to use. The world is at our fingertips and there is really nothing to stop us from achieving anything. But if that's the case, why aren't we happier, more fulfilled and as successful as we want to be?
The problem lies in our mindset – that is the way we think about the world.
The Old Monopoly Mindset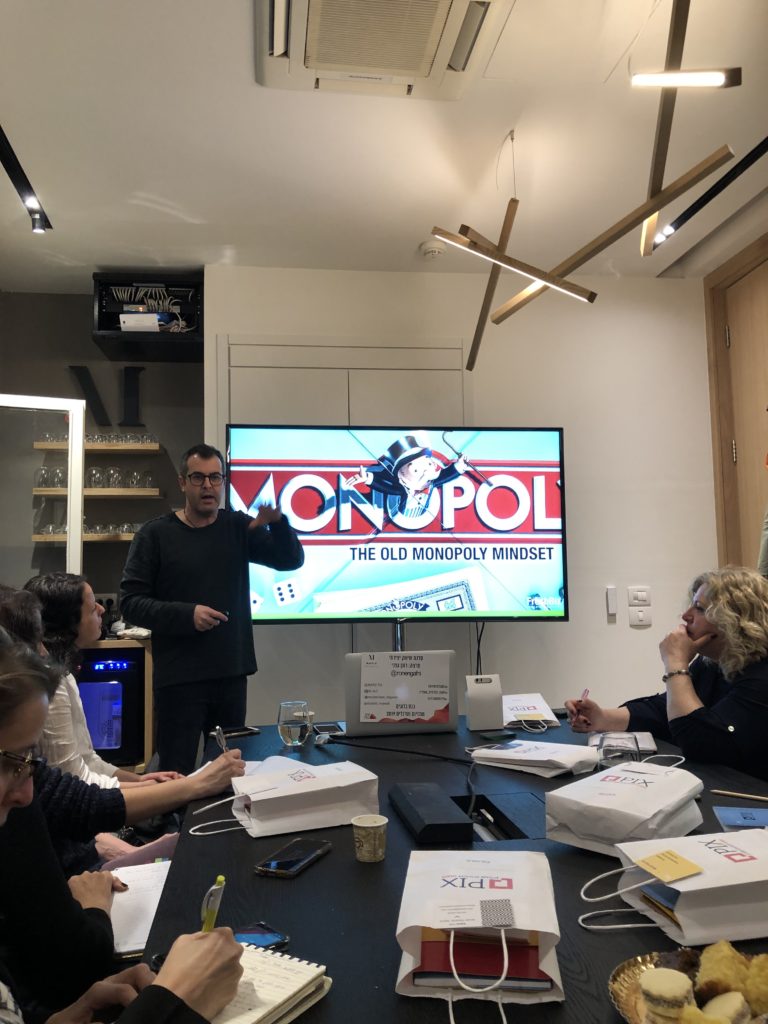 As kids, many of us learned about business through playing Monopoly; we learned to that putting your competitors out of business is the only way to succeed and that there can only be one winner.
The New Sharing Economy
Except that resources today are unlimited and we don't need to own those resources; we only need access to them (think Netflix). And so what we need today is freedom of motion; that is the freedom to act and be in constant motion.
It's the opposite of the responsive approach where we're constantly on defense, reacting and putting out fires.
But to achieve movement, we require a different mindset; one that allows us to learn and grow and be creative.
The Growth Mindset
This is the mindset that we require to make things happen; the mindset we must develop. And it must be the mindset Ronen was in to develop an idea he calls Hipster Marketing; an economic, cultural and social phenomenon. Hipster Marketing is the idea that we have to bring our business to Millennials – the people who understand the new world.
And this new world is different in three distinct ways – that is, our need for:
Uniqueness
Community
Experience
1. Uniqueness
Most people are too scared to be unique. We prefer to be like everyone else. Even as kids, most of us were taught not to stick out. If you did, you were a weirdo.
But the long tail came along and changed all that.
Small businesses are not going after the mass market. They're going after the long tail.
(This should be clear to every small business owner out there and if it's not you may want to consider reading The Long Tail by Chris Anderson. I read it last year and found it extremely valuable).
There are endless possibilities in the long tail. The idea is simply to figure out where you fit. That means understanding who you are, who your target audience is and what you want to be to those people.
Notice, that means being unique.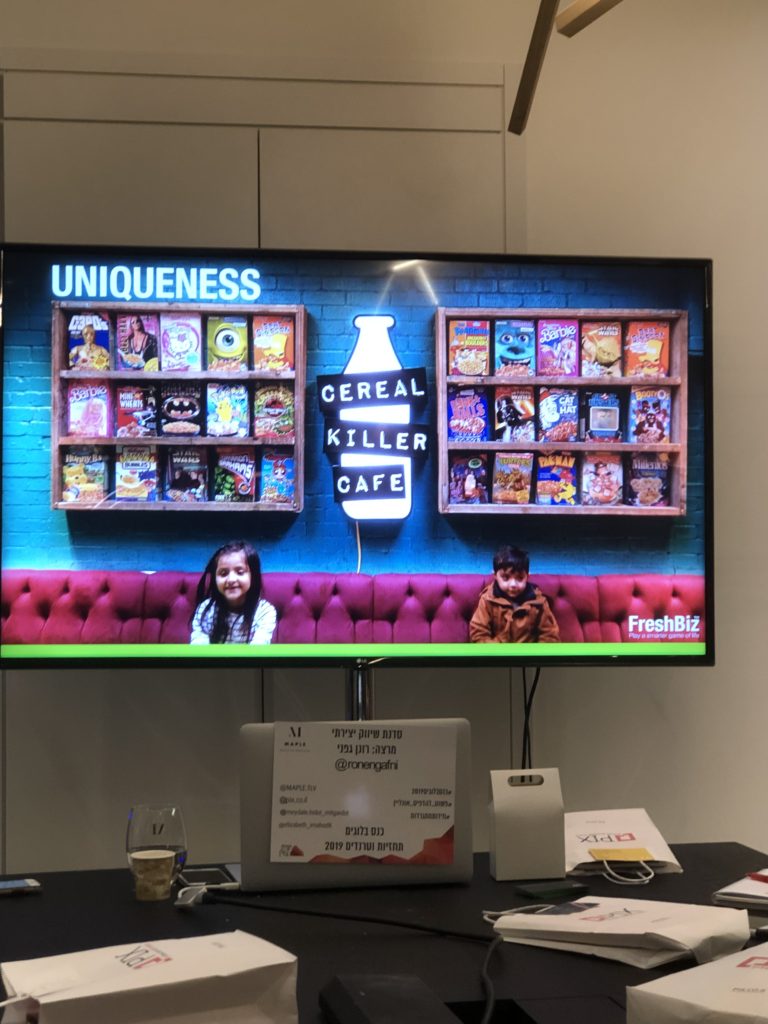 For me, this was the point where Ronen's words proverbially kicked me in the head. Not because I didn't know that I need to be unique, but because I finally understood that my fears were holding me back from doing things I should have done years ago.
2. Community
The best way to leverage content is through community.
This too, I know to be true. But the big and hard questions that I'm not through asking myself are: what else can I do to build a lasting community? how can I make myself an invaluable member of an existing community?
Both of these take time and guts. It's that courage and curiosity that we have as business owners, that we need to persistently employ.
Ronen defined a community as a group that holds an idea that is bigger than you (I love that!); a community that inspires people to promote change.
In other words, the idea is strong because the people in that community believe in it and are willing to take whatever steps are needed to bring about change. And it's you who are encouraging them to take those steps.
And so says Ronen, the most important question you can ask yourself before building that community is:
Who won't you allow to be a part of your community?
In other words, what creates your community is exclusivity.
This is sheer brilliance; just think about how well the concepts of uniqueness and exclusivity serve your business and how they serve each other.
3. Experience
This just may be the most fascinating dimension of all.
Creating meaningful experiences is about taking our content offline.
It means giving our community opportunities to meet in person, to speak with one another and collaborate.
If I look at successful communities of which I am a part of offline – they do this. It is part of what makes them successful and so appealing. (I never ever thought about this!)
Ronen shared that as part his efforts to offer his community an offline experience, he started an initiative called Spoken Posts in which he's expanding his community by offering in-depth talks about business success – "The Algorithm of Success," "Creativity and Network Thinking," and "Sherlock Holmes Wisdom and Your Business."
Ronen emphasized that creating experiences is vital to entrenching your values into the lives of others.
It's also a way to test how strong your community is, or maybe to test how strong your idea behind your community is. In other words – how far in your own fun and madness will your community follow?
But don't test for the sake of testing. Or maybe don't test at all.
In Ronen's words "dance to express and not to impress" and watch who follows.
I hope you loved this post and learned as much as I did. If you want more great stuff, head over to the FreshBiz website, sign up and get the book Ronen Gafni co-authored with his business partner Simcha Gluck – The New Entrepreneurz. It's free (I've downloaded it and can't wait to read it).
Once again, special thank you to Yonit Tzuk for putting together a fabulous blogging conference!