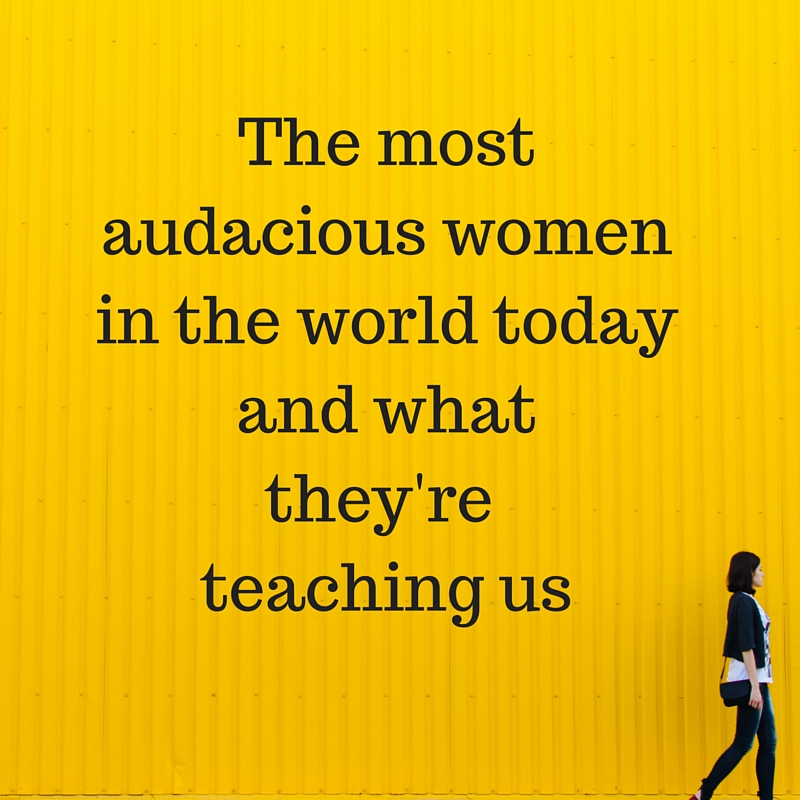 In honour of International Women's Day 2016, I'm devoting this post to the incredible and audacious women who are working towards changing our world and making it a better, safer and happier place for women everywhere.
She's our hero. And not because she can leap tall buildings in a single bound. It's because she's a role model in the truest sense of the word. She doesn't just talk about it. She is it. She's the successful business woman, she's the proponent of women everywhere, the one encouraging us and challenging us to stay committed to our dreams, and she's also the one promoting us on social media. Incredibly, it doesn't end there. While Sheryl Sandberg is a larger than life feminist icon, she also finds the courage to share her personal life, her ups and downs. We don't know Sheryl Sandberg – the person – in that we've never met her, or spoken with her. But somehow, we feel like we do and we want her to be our friend.
Celebrity
Amy Poehler
How Amy Poehler fits everything in – being an actress, comedian, director, producer, voice artist and writer – is beyond me. And it doesn't end there. In fact, she probably sees it as just the beginning. The catalysts. Of Smart Girls. Yeah, Amy Poehler's funny. But I just can't help wondering if the silliness is really the ability to strip down a serious situation to its naked self. And here's where it gets serious. Smart Girls is about the empowerment of women and girls everywhere, it's about intelligence and imagination. It's not about fitting in. It's about being you. Just you. Because you are enough. This is what we want to be teaching our girls. And ourselves.  
Malala's story is beyond inspiring. Malala was a strong advocate of education long before she was shot. At 12 she was writing a blog for the BBC Urdu service, at 14 she was awarded the first national youth peace prize, at 15 she was gunned down, survived and went on to establish the Malala Fund to globally advocate for millions of girls being denied a formal education. At 17, she went on to become a Nobel Peace Prize laureate.   
At 18, the unstoppable Malala continues her important work, granting education to girls who would otherwise have none.  
She is a role model for girls and women everywhere, teaching us to fearlessly pursue what we believe is right.   
Government
Angela Merkel
Angela Merkel is one of the very few women in the men's club of world leaders. Beyond her impressive education which includes a doctorate in physical chemistry, it's her deep understanding of her responsibility, not just to Germany but to the world, that seems to render her fearless. Leaders of stronger countries have eschewed confrontation and preferred roaring silence. But not Merkel. Standing up for what she believes and being honest are rare qualities in politicians. Her opinions are arguable of course, but one cannot help feeling a deep sense of respect for someone who in front of the cameras is able to make a difficult statement.
Music Industry 
Adele
Adele seems like the nicest person in the world. I want her as my friend. She's funny, smart, incredibly down to earth and so f-ing talented.  But that's not why she's on this list. I first knew I loved Adele, the feminist role model, when Karl Lagerfeld said something about Adele's weight and Adele responded with "I've never wanted to look like models on the cover of magazines. I represent the majority of women and I'm very proud of that." She could have ignored him and that would have been fine. But no. She used his diss to make a statement. And I think it's because she knows this: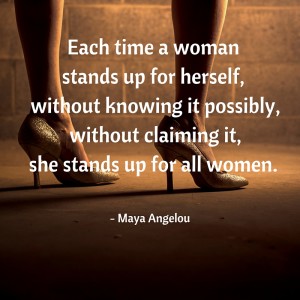 Who would you add to the list?