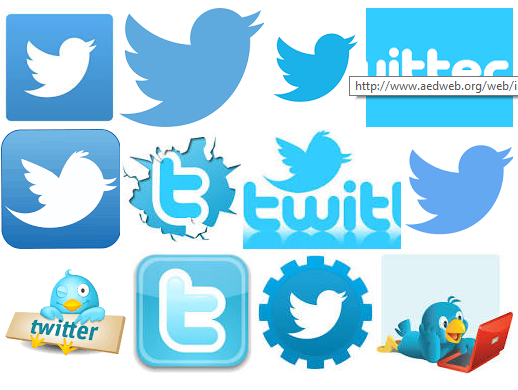 Twitter is ongoing party of great tips, content and conversation. If you're not learning things on Twitter, it's because you're following the wrong people. Beyond just being entertained, Twitter is a platform on which it's easy to share immediate pain points, successes as well as tips and inspiration. Twitter also makes it especially easy to network with people across the globe.
Every business woman should be following these women; the reasons, below:  
1.CamMiPham @cammipham
Cammi is interesting, inspiring and she goes against the grain. She offers so much every business woman needs to learn.
I Love a Girl Who Swears, Backed by Science https://t.co/KNYQA7mbqf

— CamMi Pham (@cammipham) September 29, 2016
2. Christina DesMarais @salubriousdish
From hiring to habits, Christina dishes out a feast of links to her insightful and practical articles that will keep you coming back for more.   
5 habits of the most fulfilled people @salubriousdish https://t.co/ZSAcTR5NE2 via @Inc

— Christina DesMarais (@salubriousdish) August 16, 2016
3. Madonna @Madonna
Madonna is and forever will be a badass feminist, rebel and innovator. There's so much to learn from her genius and her courage.
We Both Wish All of our loved ones a very Merry X-Mas!! !! pic.twitter.com/PiCIsFHaWT

— Madonna (@Madonna) December 25, 2016
4. Social Pivot PR @DonnaCravolta
This social media and PR sage will keep you on your toes and on top of your game.
"As you grow, you are going to be challenged again and again." #SocialSagePR https://t.co/26IS4wttJf

— Social Pivot PR (@DonnaCravotta) November 10, 2016

5. Susan Snipes @SusanSnipes
Susan Snipes is passionate about the act of creation, simplicity, the journey, inclusion and leadership. Her shares are honest and thought-provoking.  
What can the tech industry do to get more women involved?
More #awareness, less condescension.#womenintechhttps://t.co/sDNdubMxJB

— Susan Snipes (@SusanSnipes) March 15, 2016

6. Suzanne Moore @SuzanneMooreAtl
Everything from content and marketing tips, to ppc, email campaigns and targeting your audience.
5 tips to help hook your audience through targeting https://t.co/57zPPq8RMd pic.twitter.com/s48eCjIEfg

— Suzanne Moore (@SuzanneMooreAtl) December 27, 2016

7. Jessica Jobes @jessicajobes
She's a growth hacker and woman in tech. She the genius that will show you how to use your website to make money and she helps small businesses on limited budgets.
If nobody reads what you write and u feel like, "Why am I even blogging?" — My FREE video series, Google Unlocked is 4 U! pic.twitter.com/a0tRmpKCM9

— Jessica Jobes (@JessicaJobes) October 12, 2016
8. Anna Woodward @gWoodi
The Twitter feed devoted to women's distresses and successes. Need I say more?
#successful Global insight in 1 hand site:Why is this #essay on #ambition difference between sexes described-#poetic https://t.co/OMipzdX7Ib

— Anna Woodward (@gWoodi) December 23, 2016
9. Angela Boswell @angelaboswell_1
She'll make you think. Enough said.
— Angela Boswell (@angelaboswell_1) December 26, 2016
10. Megan Sheerin @MeganSheerin
Want to build a great brand? Follow a woman who understand branding.
Build your #brand by not undermining it. If something's not your zone of genius, don't take it on. #newlens #WednesdayWisdom #smallbiztips

— Megan Sheerin (@MeganSheerin) October 12, 2016
What amazing women do you follow on Twitter and why?