Time is one of the most precious commodities we have. It can't be bought. It can't be recycled. And it's constantly being used up.
That's why learning to make the most of our time is one of the most useful things we can learn.
The most successful people on this planet are so successful, precisely because one of the things they mastered is productivity. Being effective and efficient.
But learning productivity is also tricky. Because productivity tips that we may learn from others don't automatically apply to us. We were all blessed with a different mind, a different way of thinking and a different way of doing things. And that's why we should certainly try out productivity tips that sound like good ideas.
Productivity tips need to be tried and tested. Some will work for us. Some won't. And some tips contain great insight and wisdom and even if they don't suit us, we should consider adopting them, or changing our mindset so that we can achieve their end goal even if we choose a different way of getting there.
Without further ado, here are the best productivity tips of seven successful Israeli women.
Try them out and see how they work for you. Maybe, just maybe, these tips will put you on track to becoming a more productive professional.

Productivity is that buzz word many women hate! It means different things in each part of our lives and the roles we play. One of the tips I like to keep handy to create true productivity in all realms of endeavor in our lives, is the honed ability to identify our strengths and focus our attention and time accordingly. Easy said, not so easy to implement. Everyone can identify those jobs and skills they are especially good at, indispensable for and particularly creative at. While you may have to sometimes do the rest, when your time is at a premium, it is productive to know that those are the skills and jobs that are best delegated. Sure, I'll wash the dishes, but I'm a mean study with the iron, so if my ten year old is cooperative and we can shmooze while he washes the dishes and I iron, we will be far better off than the opposite, or if I have the mistaken idea that I must do all myself. At work, I can manipulate photoshop and graphic design programs to produce an ad, but if I write the copy, the part that is critical to selling my product and let the graphic artist do the design, I can take care of the 1001 other things that only I can do in my business while she does her magic. Of course, this requires communication skills, delegation and management skills in addition to acknowledging our strengths,  but this is a significant chunk of getting that much closer to totally streamlined productivity.
What I do every night while I'm lying in bed, is to review the list of things that I need to do. I create a list of the tasks I need to do and their subjects and categorize them according to priority. When I'm under a lot of pressure, I'll even make a task list on my computer. Every task I complete, I mark as completed. It's important because it helps me to release pressure from my mind and it provides a sense of progress and control.
Check emails 3 times a day for no more than 1hr.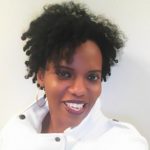 As a marketer I am usually overwhelmed with emails. On average I could receive anywhere between 100-150 emails per day not counting all my subscriptions to blogs or unsuspecting email lists I inadvertently signed up for because I purchased something online or accessed someone's gated content.  So in order to get some actual work done, I check emails at 7am each morning, after lunch around 2pm and then again in the evenings around 10pm.
A great man once said "Emails are other people setting your daily agenda for you, so if you want to gain control of your time, don't let your inbox control you."
My productivity tip is to know when I need a break and take one. When I feel that Im too tired/stressed/overwhelmed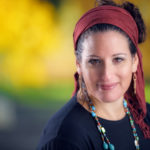 or drained to be productive or creative, I acknowledge and give into it. I'll drive to the beach and sit in the sun for a few hours or close my computer and cook, do laundry, or meet a friend. Shutting off that part of my brain that needs to work allows it to function better after a break and inevitably I get something done in 45 minutes after a recharge that I couldn't do properly in four hours before.
i. The more lists, the better.
Every week I make a weekly plan of the things I need to do and I put everything in categories – emails, phone calls,
meetings, site visits, time I need to visit shops etc.
And every day, either at night or in the morning, I make a list of the day's tasks and what I plan to accomplish.
ii. I have a lot of WhatsApp groups. For each family that I work with, I start a new WhatsApp group that includes the husband, wife, myself and sometimes the contractor. Every time I need to update them, I send them a WhatsApp message. I only use WhatsApp for updates and not for things like summaries of meetings.   
This way, everybody's in the loop and it's a great tool especially since I often need to receive quick responses, so it's a lot more efficient than email.
iii. Something really convenient that I learned in Emunah's Business Club, is to colour-code your calendar. For instance, business meetings should be a different colour than marketing meetings. The colour coding helps me to know if I'm doing too much of one thing and not enough of another. So if I see a lot of one colour, I'll look into it to see if that was a good way to spend so much of my time. Or if for instance I'm spending a lot of time with a client, purchasing items, I'll know to figure out if I factored that into my price quote properly. Colour-coding my tasks gives me insight into understanding my time as well as my pricing.
As a transactional lawyer, I try to think about all possible outcomes of every commitment I make for myself and others.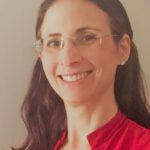 Moreover, I see every possible outcome in shades of grey, rather than black or white, each with its own set of benefits and drawbacks. In the past, this made me a slow decision maker. I've learned, however, that there's a price to drawn-out decisions: recognizing their cost in time and resources, I now generally make a conscious effort to decide faster. Often, any loss from a less than optimal but faster decision is smaller than the gain in time and resources. For me, cutting down on my average decision cycle-time has therefore been a source of increased productivity.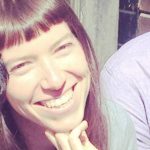 The best advice I have ever heard about efficiency, and it's wonderful every time I dare implement it: start with what is most important to you. Do not do all your small tasks, do not rush off to your errands, do not reply to your waiting emails, or review the news or your Facebook feed. Don't, don't don't. Start immediately with what is most important for you to get done. I wish I would listen to this advice more.
Do you have a great productivity tip that helps you to accomplish more? Please share it in the comments below.