As we wrap up 2017 and get ready to take on 2018, it's important to stop a moment and reflect on the important lessons we learned that will take us into the future. Often, what held us back, or almost held us back – is our own self; often we fail because we didn't even try. In this post, 7 amazing women who had the courage to get out there share their experiences and insights and what they're carrying into 2018.
I encourage you to share your most important lesson learned in the comments below.
May 2018 be a great year for all of us.
Go forth and conquer!
2017 was a turning point in my career as a literary translator and writer, but with it came a huge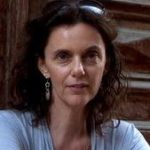 amount of stress: meeting deadlines, coming up with ideas for essays, responding to editors, keeping those words pumping. The book I'm writing came to a grinding halt as I poured my creative energy into other projects. In March, I reluctantly sent out an email turning down a month-long writing residency: I had too much work.
After sending off the email, I sat at my desk and stared at the screen. I realized that my book was not going to happen—unless I made some drastic changes. I took out my diary and made a list of work commitments for the coming months. Absolutely everything, including my book, because that was also a commitment—to myself. I blocked out Sundays as my book-writing day. I stuck to it. No phone calls (unless my kids called), no meetings, no Facebook.  
It hasn't been easy. But now here's the thing: Last Sunday, I didn't write one word. Instead, I reorganized the book into chapters. I have a first draft! There's a long way to go yet, but I'm getting there.
The most important lesson I learned in 2017, is patience!
As a social entrepreneur, ​most of my projects are innovative. The dark side of innovation is loneliness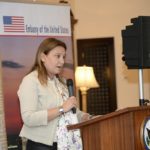 and I'm not referring only to the long lonely path the entrepreneur has to walk until s/he can recruit a team, but also to the amount of time it takes people to understand your idea.  Most people understand things that already exist. Entrepreneurship, especially in its early stage, is based on a vision, an idea that the entrepreneur sees and chases passionately; naturally it is harder for people to grasp. Sometimes it takes years.
In 2017, projects that I have worked on intermittently for 10 years, 4 years and 2 years, finally reached a new development stage, just when I was about to give up.
Patience means having financial security for the "patience period." It also means that most people will be convinced that you waste time and money, until of course they see, feel, and/or understand your vision.
3. Ruth Ebenstein – Writer, Historian and Health/Peace Activist
When an editor at WomansDay.com approached me to pen a piece about how to raise kinder, less entitled children, according to science, I cocked my head. Isn't kindness obvious?
But you don't turn down a writing assignment for WomansDay.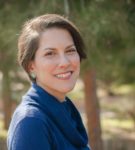 I searched for ways to model kindness. I interviewed some ten professionals to glean their wisdom. I was struck by how other societies view empathy and kindness. In Native American philosophy, generosity is axiomatic. The purpose of possessions is to share with others. The monotheistic religions and other faiths promote empathy through acts of loving-kindness. Perhaps most poignant was the reminder to nix the negative self-talk. You have to model kindness and have a good relationship with yourself if you want your children to be kind. If you disparage your appearance, your job and yourself, your children are likely to model that. (You can find all the tips here.)
The story was a professional win:  the article got syndicated by Good Housekeeping, Redbook and House Beautiful and shared by Yahoo, Apple News, etc… But the true winner was me. I learned that every day is a good day to grow my kindness muscles!
2017 has been fascinating. I resigned from my work as a salaried employee, joined another female entrepreneur and together we run a startup called Mensch – a people analytics HR platform that will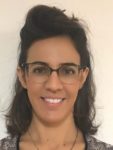 make HR a strategic function in SMEs.
Starting a new path, especially when it's a startup roller coaster, isn't easy. You need to stay focused in a sea of information, prioritize constantly and become immune to negative feedback, while keeping moral high. Keeping this up for a long while is exhausting. I actually heard someone say once that "Startups don't die. They commit suicide".
The most valuable tip that helps me handle distractions came from my partner. Her motto is "keep it simple, stay focused".
When I feel there's an overload of data, directions and information, I immediately go back to the basics: focusing on the next action that will take us one step closer towards realizing our vision – creating a company that will change the way organization manage their employees.
Many women live with the phrase "I am not ready yet." We often feel that we can do something only when we are 100% ready, prepared and qualified, after we have all the relevant advanced degrees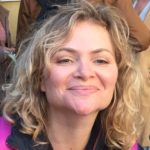 and years of experience. This year I was invited to conduct a leadership workshop in Europe. The first thought in my head was "NOOO! You are not ready yet!!! You never did this in English before, you never did a full two-day workshop! You will blow it!" I listened to this voice, as many of us do, and almost said no. But then I remembered a phenomenon called "the confidence gap" – the fact that men apply to a position when they feel that they are 60% qualified, where women need to be 100% sure they meet all the job requirements to even apply. And I asked myself "If you were a man, would you say yes?". To cut a long story short, I said YES and led a very successful workshop (even though my knees were shaking during a large part of it). I came back happy, fulfilled, a little wiser and with an invitation to lead another workshop next month.
The last 5 months have been a professional rollercoaster ride, since deciding to turn my side-hustle of being a yoga teacher into a serious career. The dreams and aspirations of having 7 classes a week
teaching yoga to women at different stages of life fell flat on their face, when having publicized my timetable of classes I got a zero response rate and zero sign ups.
Around Rosh HaShana, it was back to the drawing board, time to reassess, reevaluate and redefine my unique voice and how to brand myself. I realized that I needed help, and so I embarked on a 6 week journey of connecting with wiser women than I, friends who had made it in the professional world, who had worked their way up from nothing to build successful businesses, who knew what it meant to have a dream and turn it from a side hustle into a serious profession.
This journey taught me one of the greatest lessons of all…. asking for help is a sign of strength! I have learnt and grown so much because I asked for help, I am now stronger and wiser because of it.
Be your authentic self! The first step I took in founding my business this year was to seek out opportunities to meet and network with other female entrepreneurs both in my field and in a larger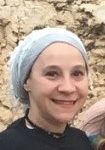 more diverse target market. I did this through the emphasis that everyone I meet is both a teacher and a student in their own creative way.
For me the goal in this networking was to identify exactly what my business means to me, to create measurable steps to make it happen, and bring my authentic passion for what I do to my consumer's experience. With these in mind many routes were suggested for my business but only weaving and building a passion in others to do the same keeps me alive and interested. This authenticity keeps the spirit of who I am, while networking, business planning, undertaking production, or providing services as the key element in the vitality of my business.
I hope every piece of woven fabric I produce and every student I teach is able to take home both their fabric and a glimmer of the love I have put into building their experience.
What was the most important lesson you learned in 2017?