Last Wednesday, I attended the 4th Annual Tel Aviv Women & Business Conference 2019. This was my third conference.
I find it important to attend conferences: important to learn about other organizations, important to learn about new trends, strategies and ideas and important to network.
Except that I really hated the networking part.
I do not enjoy making small talk with complete strangers. It makes me nervous and insecure. And in the past, I did my best to avoid it.
But that changed at a conference I attended a few months ago, when I met up with Brooke Afick, aka the guerrilla marketing expert. Brooke is a genius at helping C-Suite executives get more out of their face-to-face customer interactions. She does this through guerrilla marketing that makes a big impression – in just 60 seconds – which is all you have to create a memorable experience. Watching Brooke in action and receiving her guiding support helped me not only overcome my aversion to networking, but helped me enjoy the challenge and the thrill of the ride.
I came to the conference prepared.
I arrived about 45 minutes late to the Tel Aviv Women & Business Conference 2019. The first session had already begun and the auditorium was full. Plan A had been to listen to all the sessions. Plan B was to network and listen to some of the sessions.
I took out the list I had prepared the night before, which included the names of companies and people I wanted to meet. My 20-second pitch was ready. I pitched, I engaged in conversations and I left with a stack of business cards. (More important than giving out business cards is collecting business cards so that you can follow-up on your conversations.)
And while I didn't attend all panels as I had religiously done in the past, I still came away with important takeaways.
Banks and stock markets still don't understand that they have to provide products that suit the way women do business
Yup. Women mean business. And as more women are becoming more financially adept, they will continue to be in demand of services that meet their needs.
Varda Lusthaus – Founder, Tarya
Women search for social loans and are willing to give up on financial yields in return for social gains.
Ela Alkalai – VP of Business Development, IBI and Chairwoman, Israel Women Network
If we want there to be more businesses run by women, it's important that we invest in women.
When choosing who we're voting for, it's important that we take into consideration which parties are going to take women into account and provide them with more access to money. Think about how the various parties will help women and meet their needs.
Hana Rado – Social Enterprise Entrepreneur
We need to change the way we [women] work. We need to make an effort to work with women – period.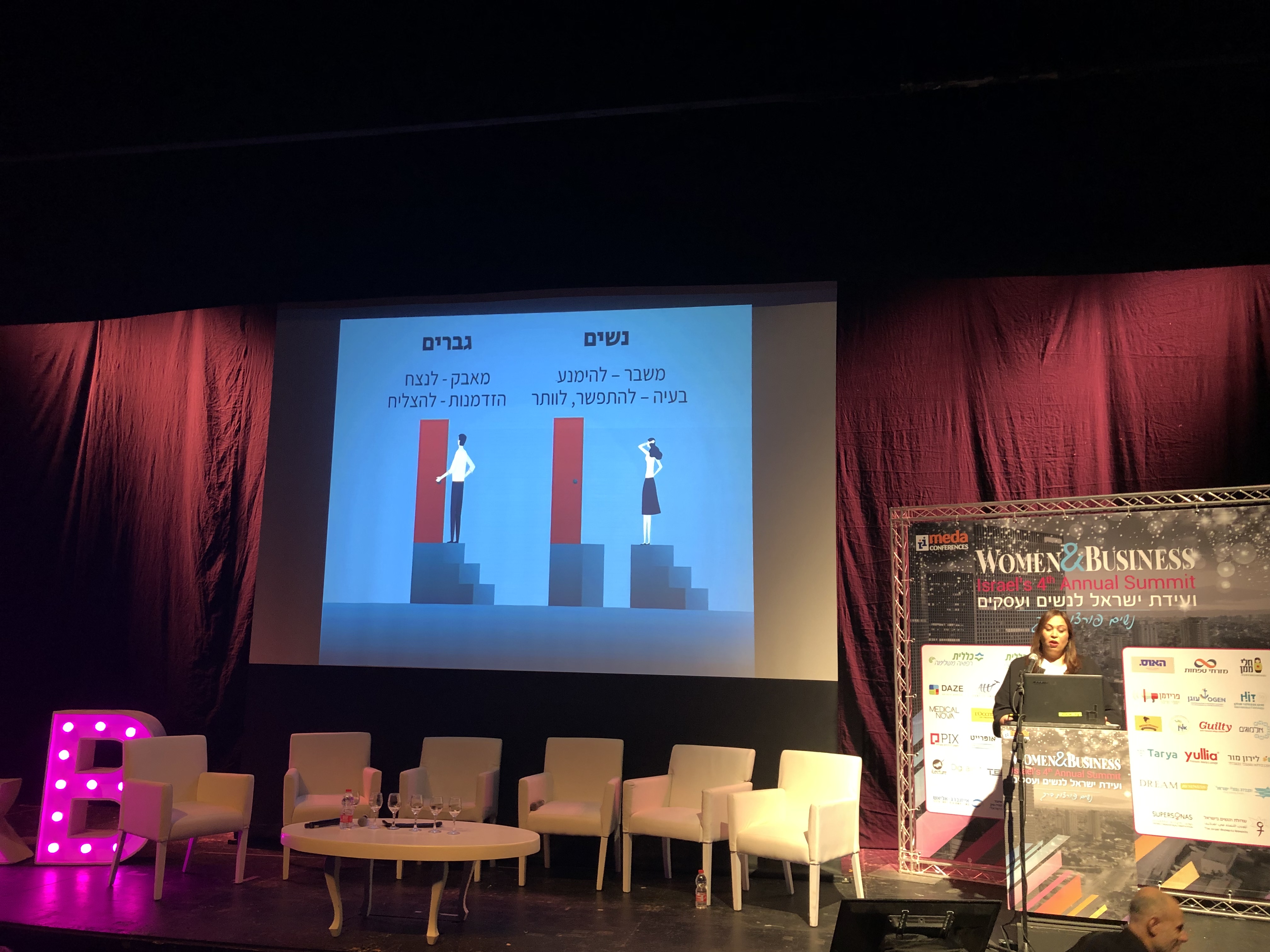 Adv. Orna Kopolovich – Director of the Center of Negotiation Management and Business Innovation, Holon Institute of Technology
Most of us women, handle negotiations better when it's for someone else.
Orna offered a free course in negotiation.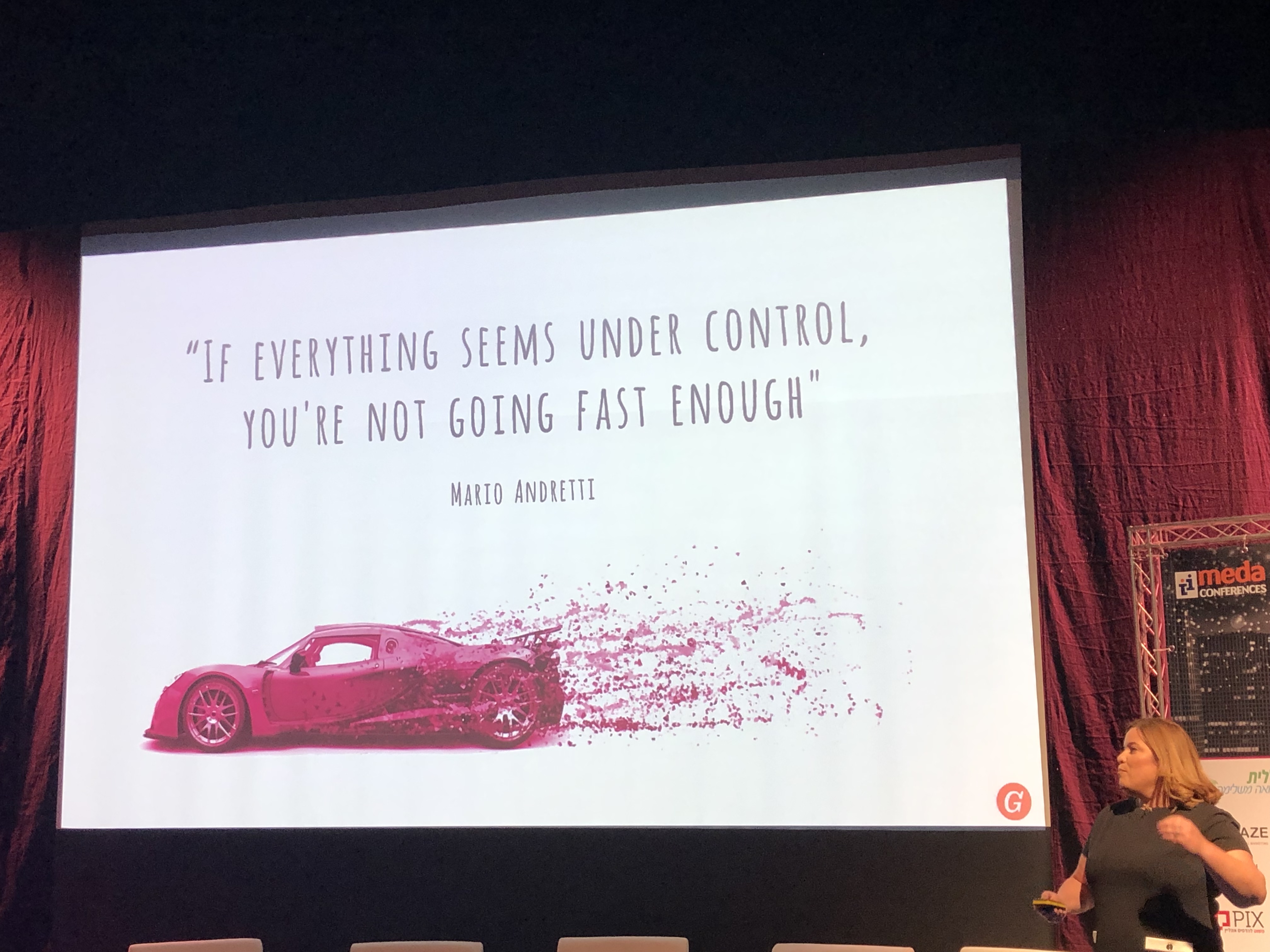 Michal Gaito-Elbaz – CEO, Guilty
Look for the new thing every single day.
Change is a good thing. It prompts action.
Ready. Shoot. Aim.
Don't be scared of failing.
Einat Friedman – CEO & Owner of Friedman PR
There's more than one way to get your story out:
High-quality articles
Interviews in the media
Speak at conferences and give lectures
Publish a book
Women manage differently than men. When we allow ourselves to manage as women, we are more flexible, open and sensitive.
Masha Dashkov – Founder & CEO, Digitalent
The talent formula = 1 hour a day + 1 meetup per month + one course a year
Gali Soudak – CEO, Daze
The main techniques to generate leads on LinkedIn:
A direct message campaign aimed at decision-makers
Reaching out to thought leaders and influencers
Being active in groups
Paid campaigns
Gali Soudak also offered a full guide on how to use LinkedIn to generate targeted leads. The guide is in Hebrew.
Hope you enjoyed the post and that I'll see you next year at the Tel Aviv Women & Business Conference 2020!