A well-known Israeli radio and television media personality, Ronit Kfir took the scenic route to becoming an assertive and effective communication expert. But finally, she's arrived, and she's helping women gain power and influence through using their voice.
Ronit Kfir, is an outspoken feminist and talented communicator who through her work in radio, television, and as a voiceover artist, understands that it's not just about what you say, it's how you say it. Today, she helps Israeli business women communicate assertively and effectively about something almost nobody teaches them – asking for money. Hating to see extremely talented women work for so little, Ronit decided to do something about it.
Radio Days and Voiceovers
It was during the heyday of Israel's army radio broadcast station, Galei Tzahal, that Ronit Kfir was drafted to Israel's IDF and was accepted to do her compulsory service at the prestigious station. It was there that she met colleagues who would later become popular Israeli media icons – Erez Tal, Rafi Reshef, and Orly Yaniv.
All through high school, Ronit had listened to the radio, memorized the shows, and knew the names of all the broadcasters. She passed all the auditions, got accepted, and constantly improved her presentation skills. She stayed for 18 years. During this time, Ronit also began work as a television presenter. And it was also during this period that she also studied briefly at Bezalel, did a BA in English Literature, and studied interior design.
Later, Ronit began doing voiceovers. And if you live in Israel and call great big companies – like communication companies or banks, you're sure to hear Ronit's voice, as she guides you through the menu of options.
Money Talk
As an employee of a radio station, Ronit had no need to talk about money. And for her voiceover work, she had an agent to do her "dirty work," talk money, negotiate, and follow up about payment.
Only after Ronit became an interior designer, did she need to learn to talk about money. But it felt so uncomfortable to her.
When Ronit's husband left his job to start his own business, there was pressure to bring in money. This forced Ronit to analyze her own way of doing things. Through it she realized that "people don't get paid enough because they don't ask for it, not because people don't want to pay them." 
Through improving her own money-asking process, Ronit realized:
"I'm talking about something that's really important to me. I'm making a change in the world, I'm influencing women to make that change. It felt like the right place, and then I just started doing it independently. I started not waiting for people to ask me to give lectures."
She then added a widget to her website, making it possible for people to pay and come to her lectures.
From the outset, Ronit's talks were a hit, spreading like wildfire. It was then, that she was clear about what she should be doing.
The Keys to Equality
If women expect to be treated in a more equal way, they must get a better handle on power and influence. These keys to equality, Ronit explains, can be gained through money, but also through legislation.
But we are still far from this, Ronit says, because unless women "start feeling comfortable and acknowledging what they're worth, there is still a long way to go."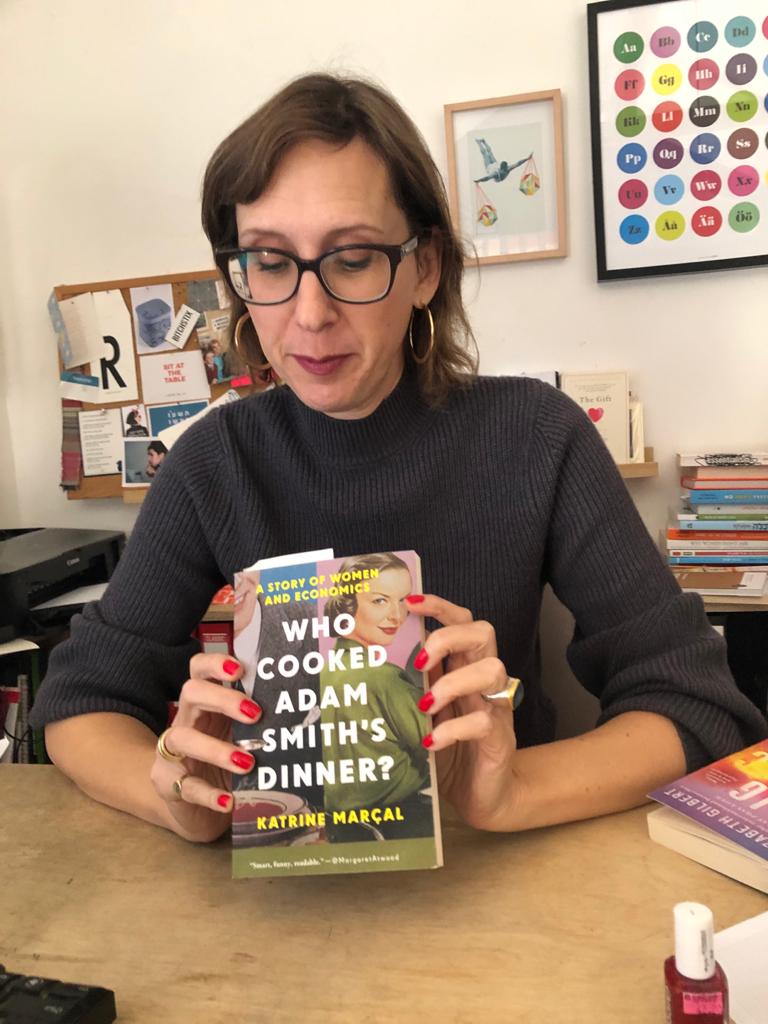 Ronit explains. "There is this amazing book Who Cooked Adam Smith's Dinner? Adam Smith is the father of modern economics. He argued that the baker and the butcher provided people with bread and meat, for profit, and not for altruistic reasons. Ronit quotes from the book:
"It's an ironic point of view coming from a bachelor who lived with his mother for most of his life. A woman who cooked his dinner every night. Essentially, the father of modern economics has based our concept of capitalism on a system that ignores half of its participants."
(Editor's note: This echos a post in which I interviewed gender expert Shira Richter.)
We've got to do better
Ronit goes on to explain, "I think women have been accustomed for thousands of years, to work for free for the patriarchy…If all women disappeared and men could have babies, and half of the men in the world, will have to raise those babies and clean and change diapers, and cook food, and do laundry, and clean the house, they would never do it for free. And it would become a main force in global economics. But since we did it for free always, we're not used to getting paid for things we do. And we're being told that we should do it because we love it, because it's in our nature…You're enjoying it, that's enough." 
As women, there's no doubt that we have to get out of this head space. We've got to do better for ourselves. Ronit is making massive strides, helping other women to create a better mindset for themselves. Women will not be equal until they share the same level of power and influence. Through her practical talks, Ronit is leading us in that direction.
I am grateful to Ronit Kfir for the opportunity to interview her. In our time together, Ronit shared so many important insights. Here are a few more:
Takeaways:
1. Tips about asking for money
"Be specific and don't be afraid to ask…"
2. What skill is so worth learning it will pay off forever?
Touch typing
3. What books do you think all women need to read?
i. Who Cooked Adam Smith's Dinner? by Katrine Marcal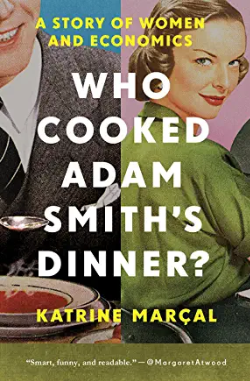 see above – The Keys to Equality
ii. Americanah by Chimamanda Ngozi Adichie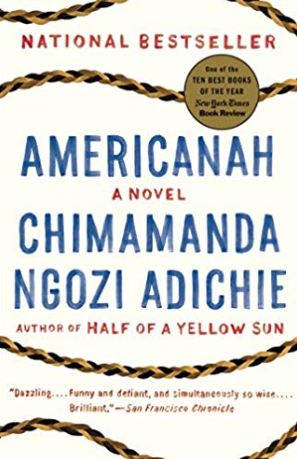 It provides a very good view of America from the perspective of an outsider, on women…and it provides and amazing point of view on discrimination, race and . It's truly feminist, very, very smart and very funny.
iii. The Great Believers by Rebecca Makkai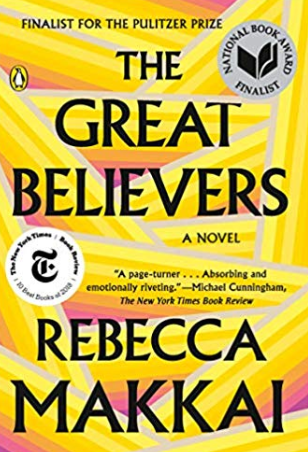 It's a shattering, heartbreaking story about the gay community in Chicago in the 1980s…about the "gay holocaust"… It gave me a perspective about many, many things that I didn't have. And it's written magnificently. It's just a beautiful book.