Not all businesses have a blog and not all businesses should have one if they won't be able to keep up with its rigorous long-term demands. The demands of a business blog can take a toll on your business if you don't have the resources it takes to develop and maintain it.
A business blog demands time and thought. And that never goes away. A business blog will always demand time and thought if you aim to put out great content that will draw your customers and prospective customers.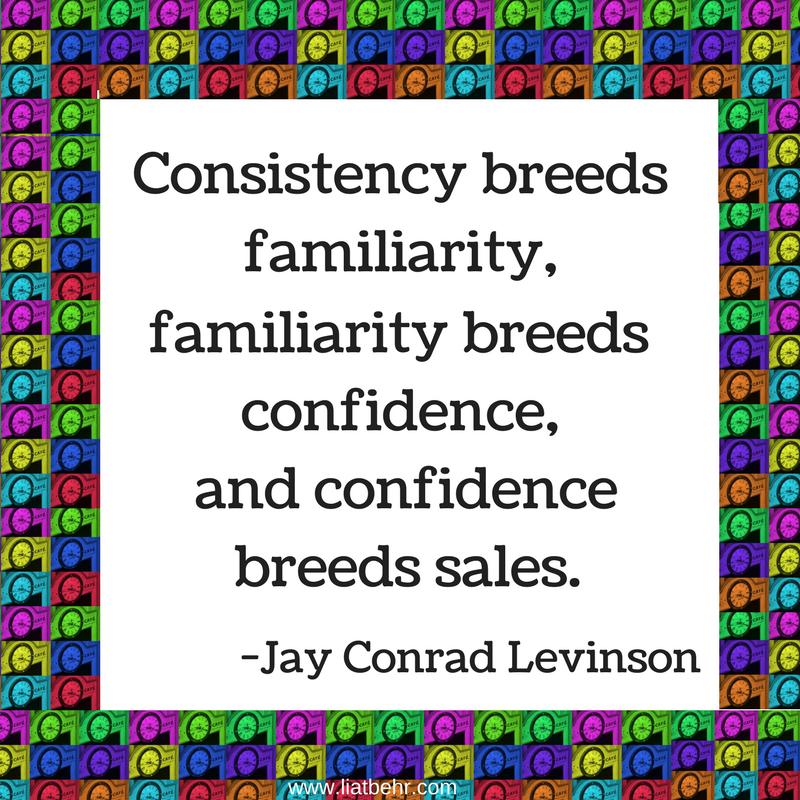 Like all marketing tactics, blogging requires consistency.
If you don't have the time to be consistent with blogging, don't bother starting. And while you choose how often you publish a blog post, it doesn't mean that publishing a post once a month, is necessarily a good idea.
Think deeply about it – if you post one blog post a month how much impact do you think you'll have? Sure, over time you may be able to have tremendous impact, especially if during the month you're working on putting together a smashing post. But just like it takes time to recognize the beat of a drum, it takes time to for you produce your own consistent and inspiring beat. And if you're only producing a blog post once a month, it will take you that much longer to produce positive results i.e. – more business. But what if even with your smashing content  blogging results prove hard to come by, will you be able to persist even without seeing quick progress?
That's the real question you have to ask yourself. Because whether you post once a day, once a week or once a month, success at blogging takes time and you can be sure to see positive effects only if you're in the game for the long run.
The good news: you can still promote your business, your brand, your products and services through blog posts. It just doesn't have to be your blog.
Take a moment to digest that.
Sure you want to skillfully gain a great reputation online as the leader in your field. And you can. Through other people's blogs.
There are wonderful bloggers out there who are constantly looking for great new content for their own blog. Some of them will even take the time to interview you and understand what it is you do, how your business works, what makes you unique and so on. Look for these bloggers, they are your friends.
That doesn't mean every single one of them is your friend. It does mean that you have to conduct research and find the bloggers that would be interested in you, in your business, products and services. And while it doesn't necessarily mean that they will be interested in all aspects of your business, if you're willing to listen and understand what they're about, you might find, that even one aspect is so perfect for you – that the blogger's target audience is exactly your target audience or that the blogger can provide you with exposure to a completely new target audience.
What types of posts can other bloggers write that will help to promote your brand, products and services?
  This is possibly the best type of post you could ask for – if it's a face-to-face interview, or even a phone interview, because it's usually longer, so there's plenty of time for you to develop a relationship with the interviewer, share fun and important stories and information, as well as engage, educate and entertain. You'll most likely get to show more than once facet of yourself or your business, so this is really the type of interview you want to aim for. But it's not easy getting them. Because interviews are usually reserved for someone with an extra-special message or maybe other defined criteria. That can be you, but you'll have to make a case to the blogger you reach out to, that it is you they're looking for.
Once a month, I run an interview with an inspiring woman. The segment is called InspHERation.  
What I tend to look for, is for women who have had impact, who have failed along the way and who are open to sharing their successes and failures. There can be no success without failure, and it's the failure that we can all learn from.
Bloggers love list posts because they work.  There are dozens of variations on list posts.
You can pitch a blogger about interesting, insightful and ideal information for their target audience, or establish a relationship with bloggers so that when they write a list post (like the one I linked to above), they'll think of and contact you.
The possibilities for list posts are endless but here are some ideas:
List of Things you Must Do to
List of questions (and answers) people in your industry get asked
This can be done in the form of an AMA (Ask Me Anything post) which the blogger sets up with you in advance or writes up as a Question and Answer post.
List of Trends —-that are changing the industry and how you're preparing for them
List of Tips —
Did you know?
Sometimes bloggers write posts and begin from a list of people, events, facts that have an impact on a certain industry. Or they simply might be writing a fun and entertaining post. Either way, you want to be on their list of influencers they're reaching out to. So make sure you're building relationships with bloggers to get on their list.  
3. The Event Post
Have you recently spoken at an event? Share your speaking experience and the main
points of your lecture in a blog post. If you've spoken at an event, chances are bloggers
interested in your industry and perhaps have even attended the event, would love to
hear from you. You might even consider trying to get a feature in a blog post before you
speak. That way you can even get the event organizers interested in the post and they
might promote it as well – bonus exposure for you and the blog you're being featured in –
-win, win, win – for everyone!!!
4. The Survey, Study or Experiment    
Have you learned something interesting from a survey, study or experiment in your
Industry? Think of the target audience who would be interested in your findings and
share them in a post.
No matter what your occupation, you definitely have some valuable knowledge that you can impart to others.
Create a relationship with bloggers who would be interested in sharing your know-how and show their target audience how to do whatever it is you do best.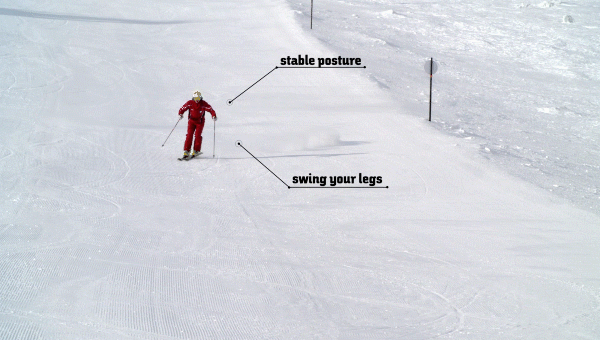 6. The Step-by-Step Demonstration
Is there an aspect of your business that you can demonstrate? Ice a cake? Make a
necklace or show how you choose different stones for a necklace?  Make an explainer video or take stills and help your new blogger-friend create a step-by-step post for their audience.
Are your products handmade? Factory made? A behind-the-scenes post about how
your product is made is a great way to get the word out to prospective customers about
your product. Be sure to feature things that are not obvious (or maybe they are) but
are perhaps important to the target audience of the blog or your target audience – e.g.
environmentally friendly, 100% natural products, does your factory employ a high
percentage of women? Or maybe integrates people with disabilities?  The details of not
just what you make but how you make it are the gold nuggets of marketing that help get
more people interested in your product. You might even want to consider recording a
guided tour of your factory.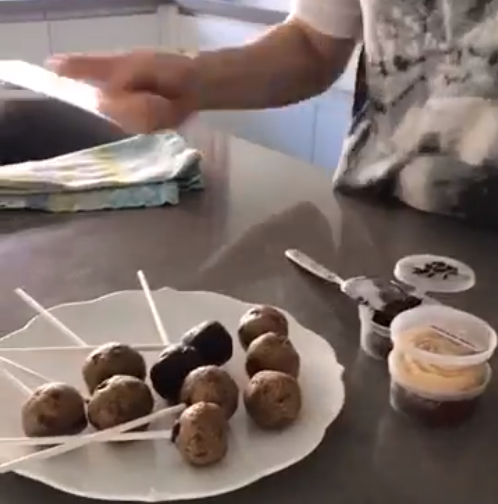 8. Clearing Up Misconceptions
With the internet, there is so much information out there. But so much of it isn't accurate. In every industry there are some popular misconceptions. Find out what they are, get in
touch with a blogger who is interested in providing their target audience with the valuable
Information you have about those misconceptions and take another step toward
establishing yourself as an expert in your field.
9. The Case Study
If you have a satisfied client or customer that has a blog, they may want to share the details about how they solved a certain problem or saved tons of money on a certain project or product. Maybe you helped them market something at their latest conference and you helped them sell five times their projection. Whatever it is, help your client share the process with their audience. Once again, win-win for all.
10. The Comparison Post
Often bloggers do a compare and contrast post of multiple products and services. Get on that list. And it's going to be easier than you think if you've already gotten in touch with bloggers and have been featured in various posts we've already mentioned. Because whenever you're featured in a post, give the blogger ideas for other posts you would be happy to take part in – such as the comparison post. Show off your products and/or services and give bloggers more ideas about products they can compare yours with. Always be sure to highlight all the amazing advantages your product provides.
This is not an exhaustive list. Be creative and think about the aspects of your business you would love to share. Reach out to bloggers, build a relationship. The sky is the limit.
Just remember, before you do decide to pitch to a blogger, read their blog and find out what they're about. The last thing you want is to waste their time, and yours.
Good luck!