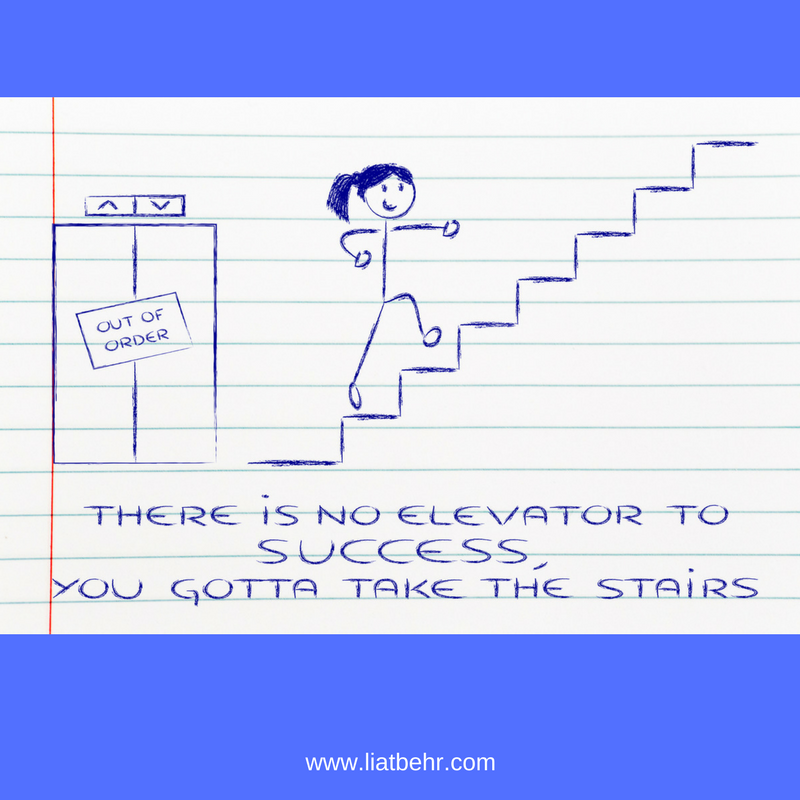 The first month of 2017 is behind us. Gone.
That means that we should all be at least one twelfth of the way to fulfilling our annual goals.
If we're on the right path. 
And we better be.
Because goals are the path and sometimes the prize. Focus on the prize without stepping off the path.
But what happens if we do step off the path?
What happens if despite our long list of goals, we didn't succeed?
It's probably not that simple. At least it wasn't for me.
It's not that I didn't succeed. But it's not like I completely achieved my goals either.
I'm somewhere in the middle, between things that I'm doing right and things that I can do better.
Here's my list of how to seek goals and successfully achieve them:
1. Set SMART goals
I welcomed 2017 with a list of annual and monthly SMART goals.
The key being SMART.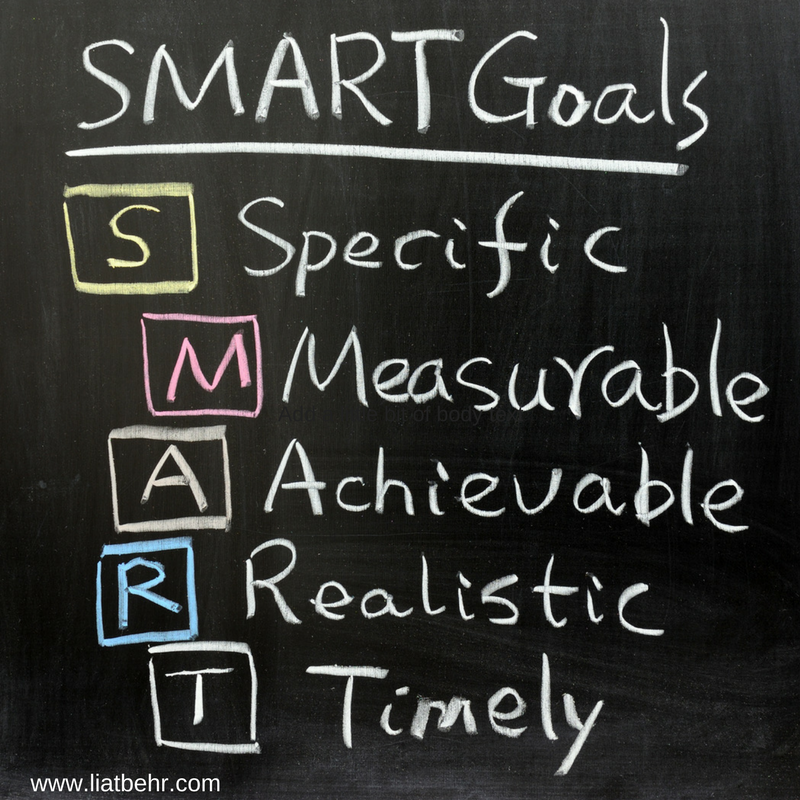 I love SMART goals and I certainly thought that working 45-50 hours on my book was attainable. After the first month, I realize that while it may be attainable, it's not attainable right now. It's not wise to expect myself to go from 15 or even 30 minutes a day, to more than an hour a day (including the weekends). So for February, I've reset that goal to 15 hours a month. Not a goal that I'm happy with, but I goal that I'll be able to reach and build upon in the coming months.  
2. Write them down
I created a Google spreadsheet with my annual goals in one tab, my monthly goals in another tab and I even created a third tab which will act as my progress report so that I can chart my progress over months. This is super-helpful for keeping me on track and provides me with amazing insight as to what's working and what's not working so well.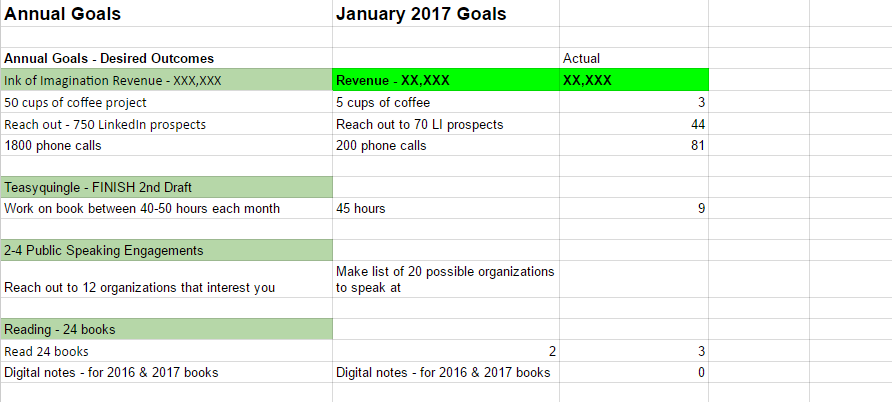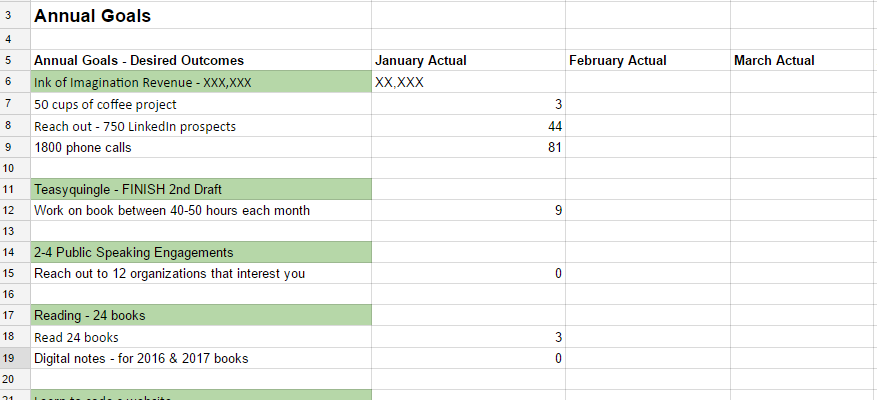 3. Revisit your goals
Revisit your goals at least once a week when you plan weekly.
Look at your annual goals. Remember why you set them, why they're so important to you.
Then go to your monthly goals. Massage them into your calendar. Make them fit comfortably into your schedule so that you take the path of least resistance to fulfilling them.
I wasn't so great about this part. I did revisit my goals several times during the month, but usually to enter data. I didn't systematically look at all my goals and work them into my schedule which is why I didn't meet my very important goal of working 45 hours on my novel.
4. Hold yourself accountable
Being your own boss means you have to boss yourself and that means being accountable. If you didn't meet your goals, it's because you didn't show up and do the work. You might have good reason. But you need to be accountable to yourself in that way. And if you didn't have good reason, or something threw you off, you've got to figure out what it is that held you back from meeting your goal.
Holding yourself accountable is the only way to progress. If you let yourself slide, nobody's going to call you on it. It's up to you.
Holding myself accountable is where I excel. I'm very self-disciplined and I can call myself on my shortcomings.
But, here's where I have to be careful not to berate myself. When you berate myself or tell myself off, my mind takes it very seriously (as will yours, if you berate yourself). So it's really important that we condition our mind with positive language. Our mind is an insanely powerful tool. It will react to the messages that we give it.
Actually, there's no need to berate ourselves if we didn't meet your goal. We just need to figure out a plan that will help us improve our results next month.  
How do you keep yourself on track or help yourself get back on track? I'd love to hear from you in the comments below.