When Israeli women strike, it means they've finally put their foot down.
This week, on Tuesday, December 6th, a women's strike against domestic violence took place all across the country.
Discrimination against Israeli women is deep-seated in Israeli culture. From the Knesset, where some democratically elected parties have regulations that include the formal exclusion of women, to gender segregation in public places, the State of Israel can be said to have organized discrimination.
But this past week, it wasn't gender equality that brought thousands of women to the streets. That is still too lofty a goal.
In Israel, we're still fighting for the most basic of human rights–the right to life. Yaara Ayub of Gush Halav and Silvana Tzagai of Tel Aviv were two teenagers murdered in the same week. They were 16 and 13, respectively. 24 Israeli women have been murdered this year as a result of domestic violence. And it's this that Israeli women are protesting; not nearly enough is being done to protect them.
I am a woman. I am striking.
Word of a strike spread like wildfire on social media. It began on the Facebook page, – I am a woman. I am striking. [lit. from the Hebrew]. It became Israel's largest women protest.
On the day of the strike, I arrived in Tel-Aviv in the morning and walked to Habima Square where close to 200 hundred red pairs of shoes were displayed almost like an art exhibit.
Three or four women sat overlooking the exhibit. I spoke to one of them. Shira Makin.
Shira explained that after Silvana Tzagai was murdered (the second of the two murders that took place in one week), Shira and her friends at Laila Tov [lit. Good Night] decided that they needed to do something. They searched online for ideas that would be profound and meaningful, and something that they could easily execute in a few days. They found Mexican artist Elina Chauvet's urban protest, Red Shoes, which she created to promote awareness of violence against women in Mexico. They got in touch with Elina, who Shira said is lovely. Elina gave the group her blessing to produce the Red Shoes here in Israel, on the day of the protest.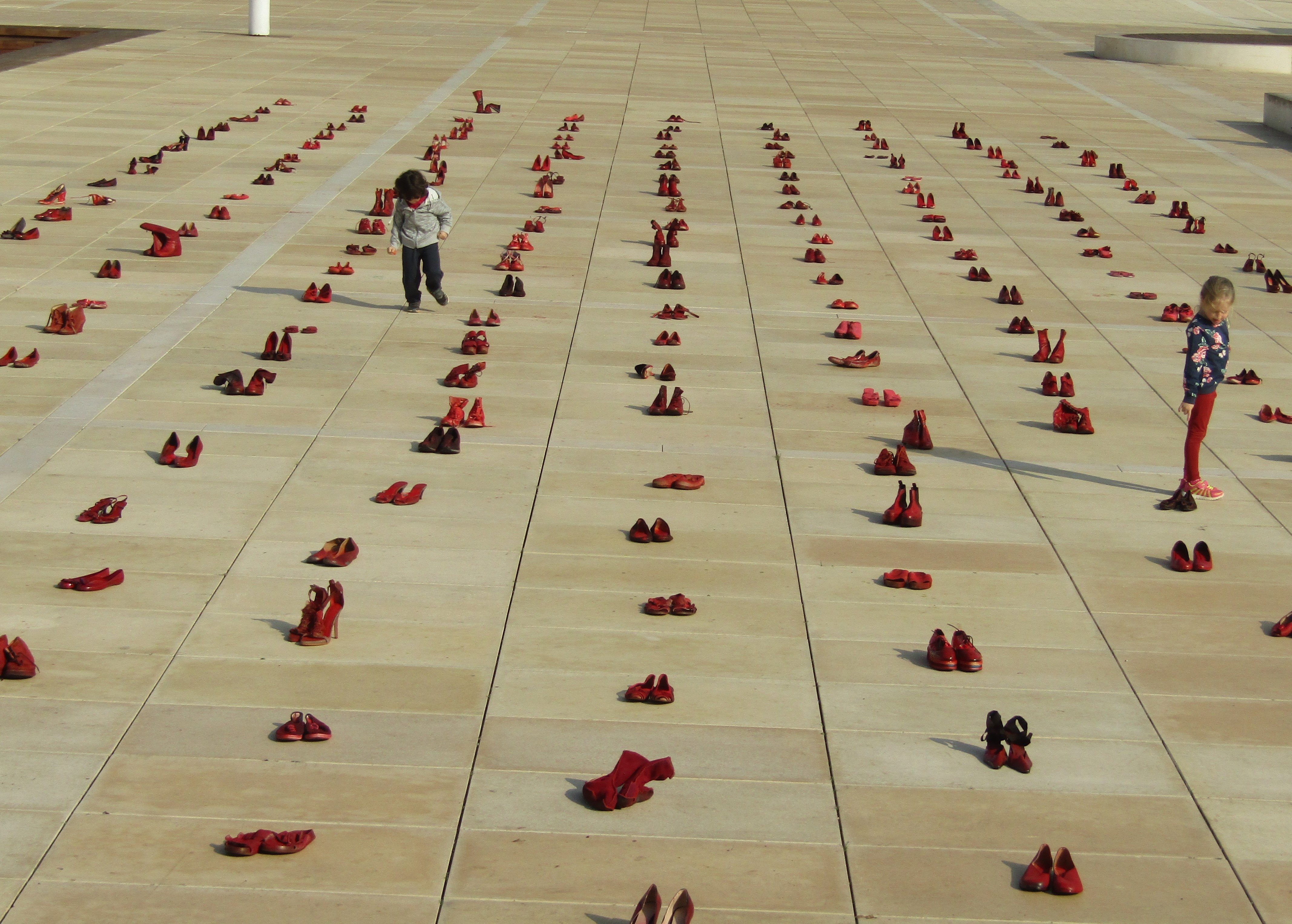 Shira also explained that the timing of the girls' murders came after a parliamentary committee that investigated womens' murders, provided its recommendations to allocate 250 million shekel to finance care for families of domestic abuse. However, the funding wasn't approved and the money was not transferred.
Domestic violence is but one type of violence against women. And like other forms of violence against women, it is about power and control. The 250 million shekel waiting to be allocated should not be about power and control.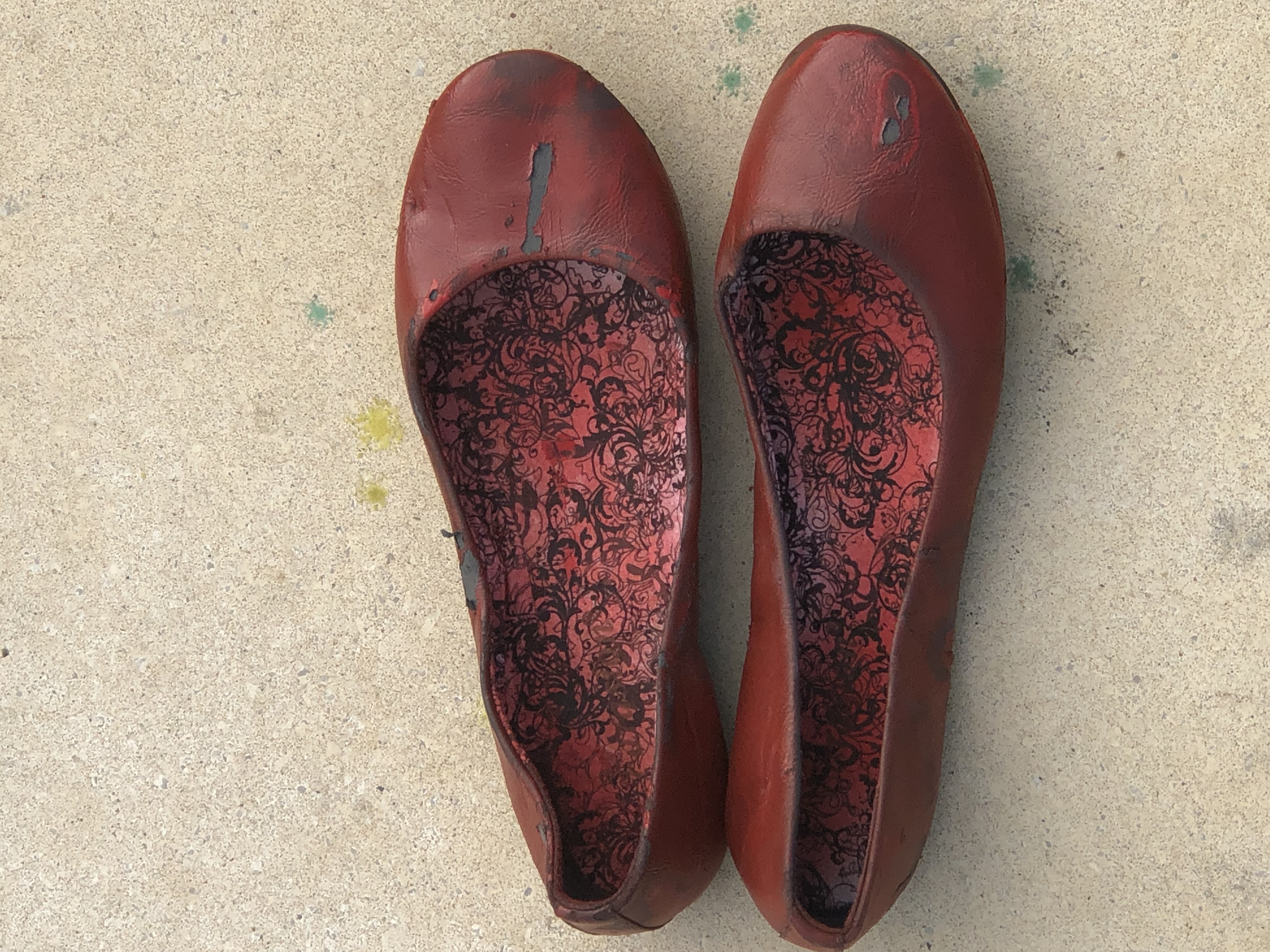 24 women have been murdered this year due to domestic violence. It is time to transfer those funds.
Because when Israeli women strike, it means they've finally put their foot down.