Your daughter has a bat mitzvah, and you want it to be really special. But it seems like it's all been done before. So how do you combine your daughter's joie de vivre, and performing talents with an experiential and intellectual experience, that celebrates her Jewish coming of age?
Don't ask me. My daughters only studied a masechet of gemara for their respective bat mitzvahs.
But. A couple of weeks ago, while aimlessly scrolling on Facebook (it happens sometimes), I came across an incredible project that Avivit Shvimer, formerly a marketing executive at one of Israel's largest mobile providers, and currently a freelance marketer, devised for her daughter, Ori.
The best time ever to be a woman
When you compare the status of women a hundred years ago, to the status of women today, not doubt, society has come a long way.
But then again, women in almost every generation could say the same about their generation.
And yet, never has there been an era where the doors for women were as open as they are today.
Avivit wanted her daughter to be able to recognize that "she lives in an era, and in a country where there are almost no limitations on women. And that a woman can do anything."
So beginning the year leading up to Ori's bat mitzvah, Ori's parents bought her lots of books about strong, inspiring and influential women. Ori read about Israeli women, as well as about women from different societies and cultures.
Inspired by a photographer who had photographed her daughter posing as influential women in history, Avivit and Ori kicked around a lot of ideas, and eventually chose to recreate images of women who inspired her. Ori then short-listed the women she read about, and chose who she wanted to dress up as. The results are amazing.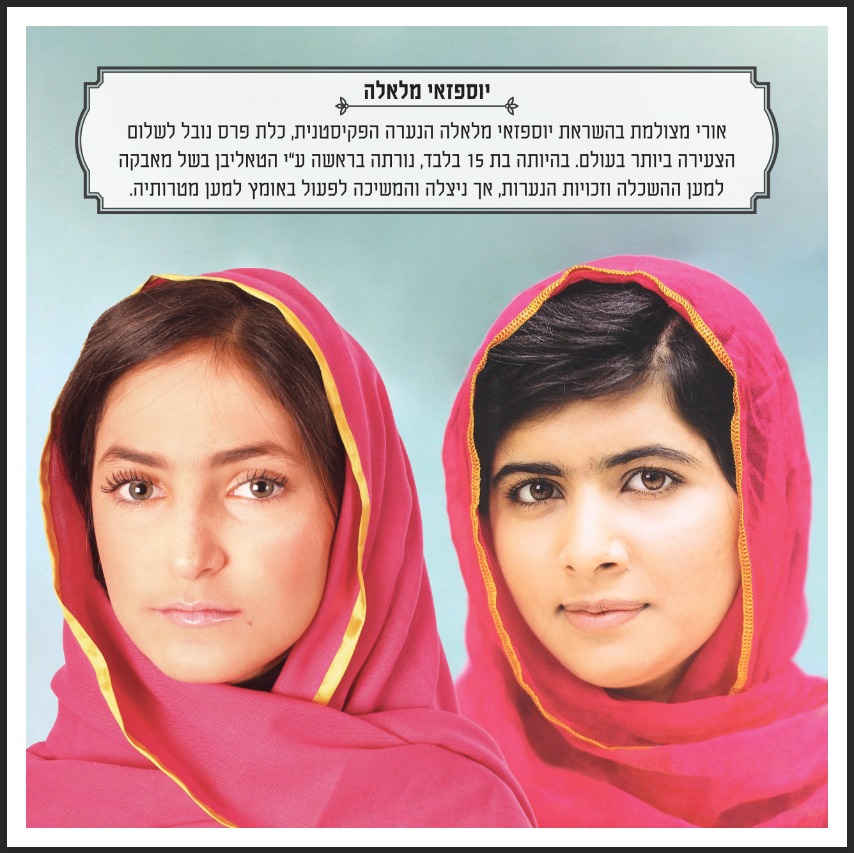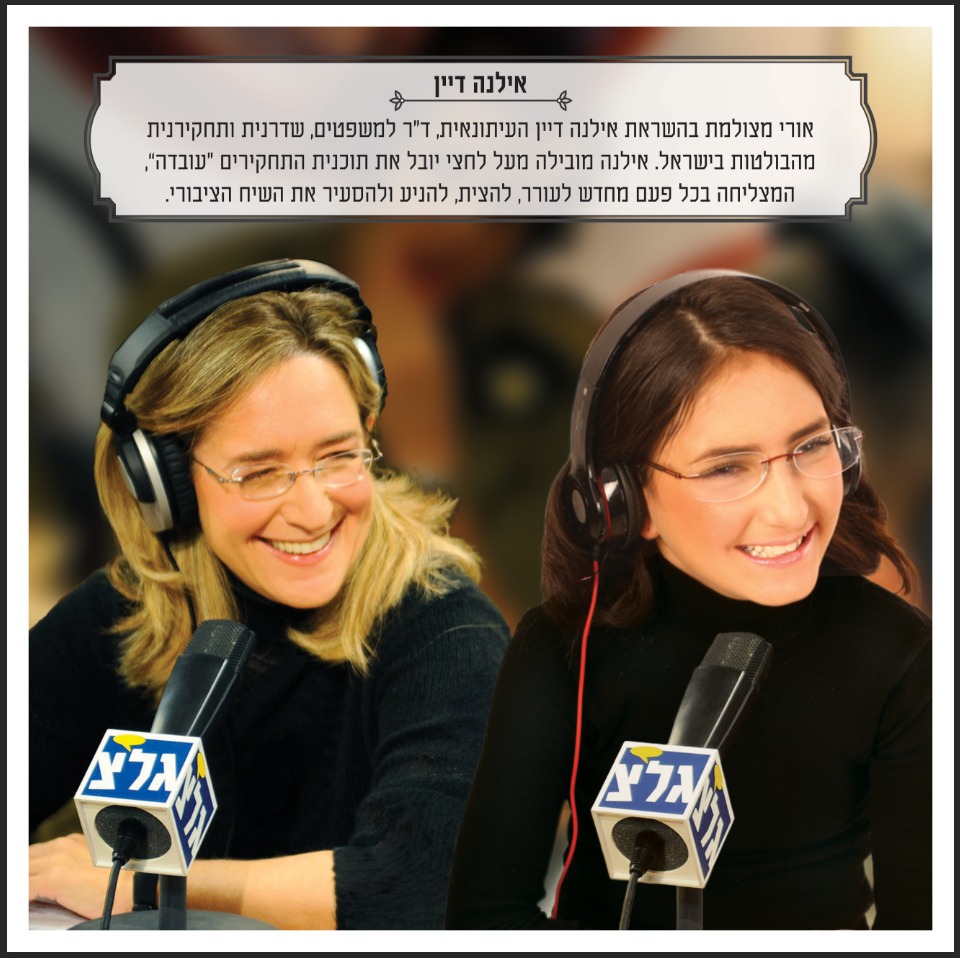 The Ultimate Feminist Themed Bat Mitzvah
There are so many parts to Ori's feminist themed bat mitzvah.
For one, it was an intellectual and emotional endeavour. Ori didn't only read about lots of strong and influential women, she also met with some. Avivit, Ori's mom, arranged for Ori to meet with three influential Israeli women – Ilana Dayan, Sivan Rahav Meir, Rita, and Ayelet Shaked.
She also visited the house of Sarah Aaronson and went to a poetry reading of Leah Goldberg's work.
At the bat mitzvah celebration Ori screened a video of what she had done the entire year, combining it with a live dvar Torah.
And she made a music video – also shown at the celebration, of a song she chose called Rotza, Shava, Yechola (literarily – wants, equal, can).
All of these parts, combine Ori's unique talents with what inspires her.
As guests arrived, they entered the expo displaying her recreated images of inspiring women. And when they eventually made their way to their tables, each table's centerpiece was a picture of Ori in her recreated photo, and a corresponding gift that matched the themed table.


The most impressive part of it 
When I saw the recreated photos on Facebook, I was immediately impressed.
But after speaking to Avivit Shvimer, Ori's mother, and understanding the breadth of the project, I was floored for so many reasons.
To execute such a huge project, a mom needs not only to be super-creative and resourceful, but also a strong and inspiring woman. Avivit has clearly role modelled these attributes to Ori throughout her twelve years, which I'm sure both inspired and motivated her to be able to carry such a huge project on her young shoulders.
Ori's project is one of gratitude. Recognizing the greatness of women who have come before you, what they brought to the world and the impact they had, is way of thanking them for role modelling and opening doors for the women who came after them. Hakarat Hatov which literally means "recognizing the good" is the Jewish way of gratitude, and it is a beautiful idea upon which to build a bat mitzvah theme.
Ori's project is one of pluralism. As an Orthodox woman myself, I am deeply impressed with the women Ori chose. The fact that a Jewish, modern Orthodox, twelve year old girl chooses to learn about a devout Muslim and Pakistani activist, and women from other cultures, is inspired by them and dresses up as them, is nothing less than incredible. Of course it should be so. And of course there should be no need to mention this. But in the climate of bigotry we live in today, not just in Israel, but globally, this is amazing. By choosing women she could learn from without judging them by where they live or what religion they practice, Ori has in fact made her own statement about what type of world she wants to live in. And her statement is beautiful.
The project is indeed incredible. Hats off to Avivit and Ori Shvimer. Special mention to Moran Rabinowitz, the graphic artist, Lital Nakav, the makeup artist and Naama Ben Shimon, the photographer.