Ruthy Isboutsky knows firsthand about adversity. But that hasn't stopped her from finding happiness and developing a successful business that brings joy, creativity and art into the lives of adults and children.
After a difficult life experience as a young adult, good friends helped Ruthy Isboutsky discover her love for art and creativity through a pottery workshop. Ruthy, an optometrist by profession, wasn't looking for a new career. But when passion meets talent wonderful things happen and Ruthy began developing a side hustle that eventually grew into a rewarding business.
That's What Friends Are For
During an extremely difficult year, Ruthy's good friends were determined to help bring just a bit of fun and happiness into Ruthy's life. They signed her up to a pottery workshop. Ruthy found it relaxing, as it took her out of the pain she was experiencing. Creating pottery allowed her to be creative and constructive.
So Ruthy started going to more courses and developing her talent. Her passion drove her talent. And her talent drove her passion.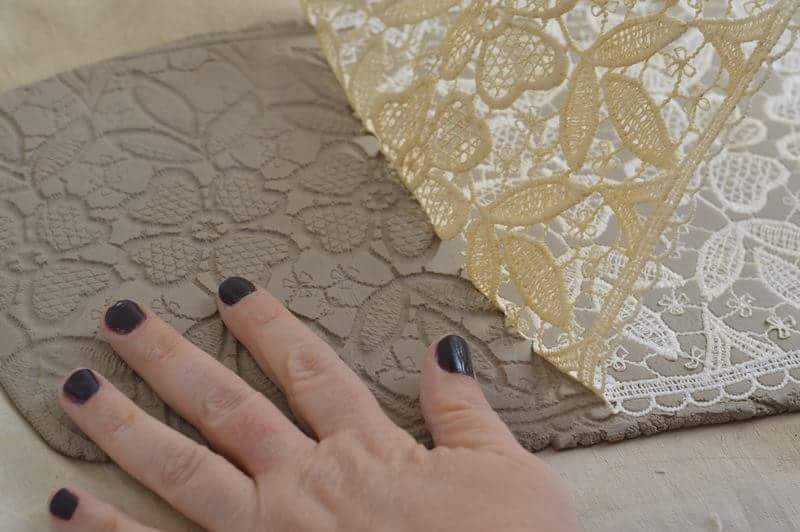 The Passion that Turned into a Side Hustle
When Ruthy began taking a pottery course once a week, she was working as a full-time optometrist. She wasn't looking to change her profession, but just to bring some joy into her life through creativity and art.
Seeing the effects of her pottery making, Ruthy's husband encouraged her to buy a pottery wheel and kiln. And as she began making more dishes and giving them away as gifts, her friends and family encouraged her to begin selling her beautiful creations.
So she did.
Slowly, Ruthy's side hustle began gaining momentum. She kept working as a full-time optometrist and selling her pottery on the side.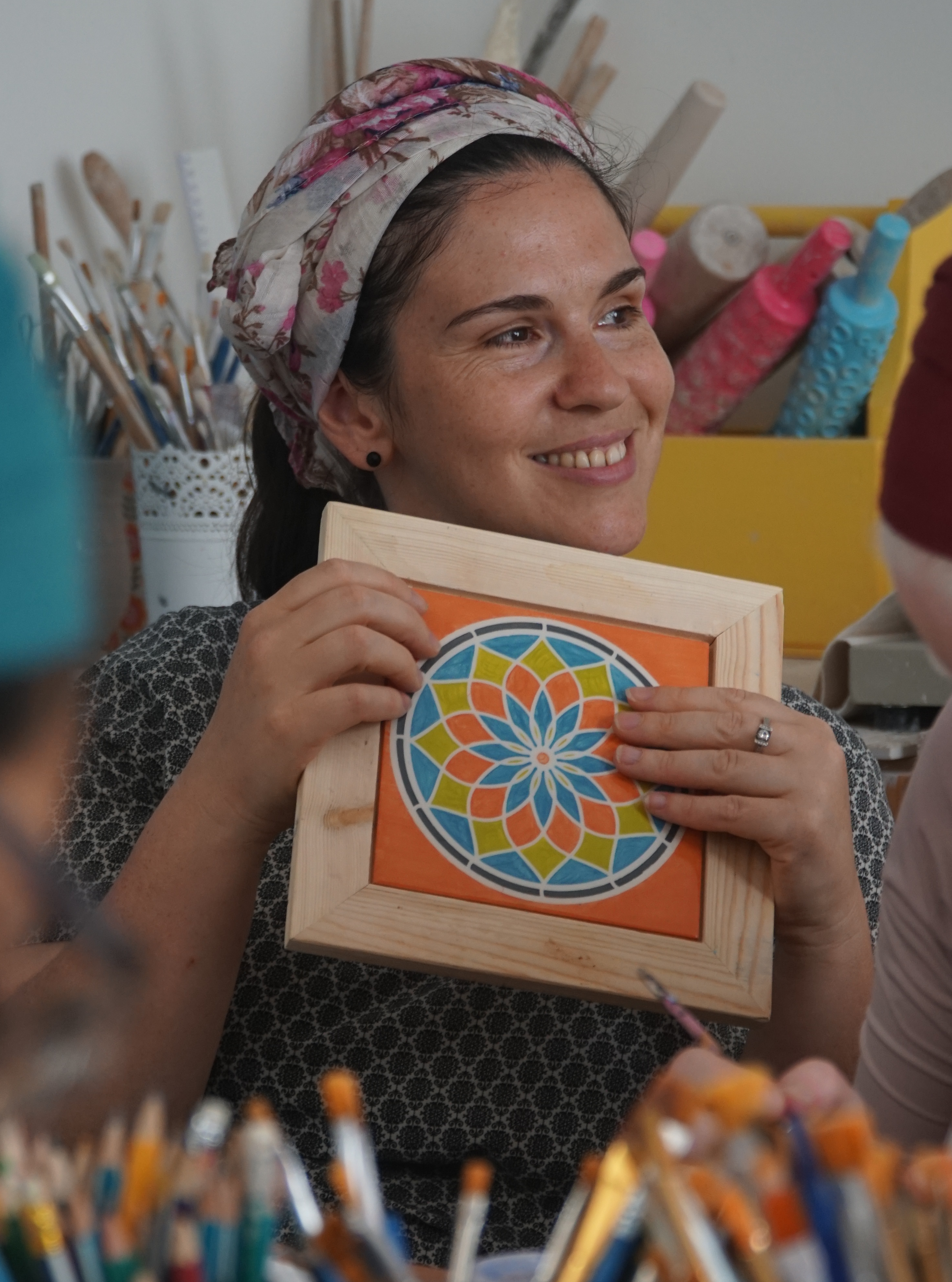 The Side Hustle that Turned into a Business
The big leap in Ruthy's business came when a prospective customer approached Ruthy and asked her to create a workshop for 70 people. Ruthy had no such workshop in place. So she created one.
A year later, Ruthy was approached again by the same customer who wanted another workshop. And so Ruthy began experimenting with different ideas in order to create a new workshop, a new experience. People began hearing about Ruthy's workshops and visiting her studio in Neve Daniel.
As Ruthy's business grew, she gradually transitioned from a full-time position as an optometrist to a part-time position, and then reducing her hours further. She currently works as an optometrist once a week.
Creating Joy Through Art
Ruthy likes to say that we all have the power to be creative. Through her own painful experience, she has been able to provide an outlet for others to create art, joy and memories. Her workshops and unique craft kits provide people with the ability to create art everywhere.
You can learn more about Ruthy and her workshops and beautiful creative projects by following her on Facebook or visiting her website.
I am so grateful to Ruthy Isboutsky for sharing her story and her time.
In the time we spent together Ruthy and I covered a lot of ground. Here are a few more takeaways from our interview.
Takeaways
1. What helps you to constantly develop new ideas?
"I become bored very quickly and that drives me to constantly create more. Also, I have wonderful customers who give me good ideas for products they would like to see. I then use their ideas, developing them further."
2. How do you stay relevant?
"By constantly putting out new stuff and by matching my products to seasons and holidays. I always do my best to send out things that are calendar based – activities that connect to seasons and holidays."
3. What was the best advice you ever received?
"To connect with people who will pull you up and spending time with people who you can learn from."
4. I generally ask which 3 books you recommend, but since you're the queen of taking courses, which courses do you recommend?
i. "Any of Dana Israeli's courses. I do every course she produces. She's amazing. I found all her courses to be very practical, whether it's an iPhone photography course or a video editing course.
ii. "Yulia Gross's Facebook course. That really help catapult my business using Facebook.
iii. "Meital Chesner's courses. I did two courses with her – the beginners course and the advanced course. I really liked her method and the fact that it's accessible at home."
(All courses are in Hebrew).
5. What do you think all women need to know in order to succeed?
"I think that she really has to understand financial issues – how much she makes, how much she's paying. What the laws are. What is recognized for taxes, what isn't. All the stuff that relates to bookkeeping. It's important to know what your rights and duties are.
"Also, I don't know if this applies to all businesses, but I'm the type of person who needs to know things. I want to know all the parts of my business. I don't want to be dependent on anybody else…I might hire someone to make a video, but I want to know how to film and edit myself and then I can decide whether or not I want to hire someone.
6. What tips can you give to women who have their own businesses?
Hakarat hatov – practice gratitude
Do your best to be authentic
Dare to do things you're scared of. Worse comes to worse, you'll get a 'no.'
Give your customers great service. Don't create a situation in which your client is not satisfied.
Think out of the box – find creative solutions