It's Yom Haatzmaut 2020. Israel's 72nd birthday.
Though the entire country is in lockdown, we will find a different way to celebrate.
In fact, on this unprecedented Independence Day in the history of the State of Israel, I have chosen to celebrate Yom Haatzmaut, by sharing the wisdom and intelligence of the incredible women in our country, in a unique, impactful and inspiring way.
Throughout the ages, through times of trials and tribulations, women have known how to exercise their smarts to mitigate danger and make life more bearable.
Now in the present, during this current Coronavirus pandemic, 72 women share their important insights; insights that have helped them get to where they are today.
During this time, when we are all inside, there is more time to contemplate who we are and how we do things. I invite you to celebrate Israel's 72nd birthday by learning new insights that will make us better people and make Israel (or wherever you live), a better place.
And here's my own insight. Something I've learned from this post. There are so many women who are out to help us succeed in our goals, we just have to allow ourselves to be vulnerable enough to ask for their help. No one of us has all the answers to the challenges life throws at us, but together, we stand a chance.
A special thank you to Vered Cohen-Barzilay, Judi Srebro, Lisa Barkan, Miriam Levy and Wendy Singer, for helping me meet some of the wonderfully intelligent and talented women who have contributed to this post. I couldn't have done it with you. And to all the women who have contributed: thank you for helping me and so many women celebrate Israel's 72nd Yom Haatzmaut in such a meaningful way.
Happy Yom Haatzmaut!
1. Yael Abecassis
Actress and Producer
Take advantage of silent moments to listen to your soul. The world has paused. The deafening silence can be scary or lead to exhilarating creation. Listen to your soul, to better understand who you are, and to help lead you on a journey of growth. Whatever your journey is, you will learn to identify who you are, where you have come from and where you need to be. One thing however will become clear – we are all here together and for each other. Everything and everyone is connected. And now more than ever it is up to us to help each other get through this crisis – not only physically and economically, but spiritually. We must take care of each other indiscriminate of gender, race, religion or anything else.
2. Brooke Afick


The Trade Show G

uerilla Marketing Maven
Sharing knowledge as a core value in business. Prior to working for myself, I was fortunate to work in amazing companies that brought great things: recognition, achievements, world travel, and… frustration. Some people I crossed paths with, kept their knowledge to themselves. And so I turned "Power is gained by sharing knowledge, not hoarding it," into my motto. I developed a habit of meeting with executives from all levels and helping them in their area of need. Sometimes I help them with a crash course in LinkedIn, other times I help them with branding ideas, growth hacking techniques, or extraordinary social media posts.  And my favorite of all? How to rock the expo floor. The feeling you get from helping a person build their success and confidence is priceless and cannot be measured with monetary rewards.
3. Inbal Arieli
Author & serial tech entrepreneur
Don't know. Ask questions. From a very young age, we are taught that knowledge is power. Personally, it took me many years to actually appreciate the power of not knowing. Confused? As a business leader, as an author, as a parent–people look at me for answers. Once I start asking questions instead, it makes them wonder…isn't she supposed to have the answers? Throughout my professional career and my personal life, I noticed that people avoid asking questions because they don't want to admit that they do not know something. There's a false belief that not knowing is a sign of weakness. If you ask me, the ability to pose questions is actually a strength. It opens new opportunities, encouraging people to connect and help each other, and expand their knowledge. It encourages you to reassess your assumptions and broaden your view of the topic in question. Now pause for a second, what questions have you asked today?
4. Netta Asner Minster
Shlicha (Israeli emissary) of the Jewish Agency in Rockville Maryland
Build relationships. We all have busy lives, but I have learned that talking to others regularly about their lives and their feelings is grounding and rewarding. You never know how any of those strong relationships could impact your life. For example: I met John in December 2017 while he was on a trip to Israel and I was an Israeli student on a panel. We began speaking regularly; learning about each others' lives, our beliefs and interests, despite my being in Israel and him in the U.S. In May 2018, we officially began our relationship and we eventually got married, in December 2019. Now not every relationship you begin will end with marriage (hopefully just one), but you never know what the potential of any connection could be and the power and influence those connections can have on your life. Building relationships opens unique and unexpected doors, allowing you to impact others and others to impact you.
5. Ilana Assayag
Yoga instructor, teacher trainer, and musician
Unity.
Could it be that all this is happening so that we have unity? So that we'll learn what's really important?
So that we'll stop the rat race?
So that we'll stop to say thank you for what we have and also for what is so obvious?
To cleanse the earth of the unbearable pollution?
So that we'll respect, love, and help one another?
So that we'll look into the eyes of our children, and really listen to them?
So that maybe, just maybe, we'll understand that consumerism has gone way too far?
So we'll understand that everything in our world has an essence?
There's no explanation for what's happening in the world.
But we can try to understand with our hearts, and look at the world differently.
Priorities.
That we should respect health, know what the wisdom of the heart is, be content with what we have and not forget what we've learned when it is all over.
6. Professor Rosa Azhari
President, Azrieli College of Engineering Jerusalem
Always give people your honest opinion. When I was a young head of department at a new college, I always had arguments with the president of the college on the way I should run our department and the academic life at the college. I was always warned by other members of the management that I might get fired for opposing the president so many times. Eventually, many of my suggestions were accepted, and I'm proud to say contributed to the success of the college. A few years later, rather than firing me, the president offered me a promotion and I became the vice president of academic affairs. My motto is to do the right thing and to give my honest opinion, always. Throughout my life I learned that this is an attribute that is appreciated by everyone. Today, as president of a college, I also appreciate people that are not afraid to oppose me, suggest new ideas and tell me their honest opinions.
7. Helena Baker
CEO, English Speaking Network and Jewish Women's Global Network
In Israel we can stand stand stronger. I was born in England where everyone is polite, reserved and we use the word sorry to frame our sentences. A careful and reserved country, England taught me to be a quiet and respectful woman. And, then I made Aaliyah to a country of contradictions, of dazzling hope and blistering beauty. A scenery that lives and breathes our history. Here, people – men and women–pushed, shoved and yelled their hellos. Arriving home I finally learnt to stand up for myself, to stand my ground and to make my voice heard. So, if England formed me, Israel made me stronger. More than that, I think here as a woman, we are not expected to make ourselves smaller or more palatable. In Israel we can stand stronger and taller. Here, we are home.
8. Kiram Baloum
CEO & Founder, Jasmine
We must act from compassion. As a result of the Coronavirus crisis, I've had the opportunity to get to know more citizens. For me, it was a test to learn who really is fighting for all of us. There is a saying that you find out who your friends are in times of need. I see a country that has bonded together. Medical teams of Arabs and Jews have proven to all of us that they care about the country and its citizens, and that they are our true friends, selflessly putting themselves at risk, regardless of religion, race and nationality. In our country, compassion is vital and central to who we are and must be. If our medical professionals only acted professionally, we would not see the results we have seen.
The Coronavirus has sharpened the significance of compassion for me, which we have been constantly ignoring because of stereotypes, pressure, and other reasons. As long as we have compassion and do everything from a place of compassion, we'll be able to band together regardless of our beliefs and colour of our skin, and we'll able to better appreciate each other.
9. Tali Barel Hass
Entrepreneur, Chair of the Board of Directors of Avoda Shava, founder of the group Osot Kesef
It's all about balance. Balance is something I find so useful in every part of my life. It's important with respect to the education of our children, nutrition, exercise, couplehood, interior design, financial investment, relationships–everywhere. In fact, one of the reasons I founded Avoda Shava [lit.Equal Work] was to create balance between men and women in the workplace. What better balance can we offer in the workplace than the balance between men and women?
If you have a new idea, go for it. I am a creative wiz when it comes to putting together things that were never tried before. It is risky to step up and say 'hey, what would happen if we put a together with z even though no one has ever tried it before'. And yet my best and most successful projects evolved from a wild and crazy combination which I polished into a tangible entity. After all, what is the worst that can happen?  Maybe people will laugh.  Who cares?
Be ready and able to adapt. Each morning when we wake up, we expect that life today will be the same as it was yesterday, and will be the same tomorrow as it is today. We are round pegs that fit nicely into our round holes. Until that one day when we wake up and realize that due to some major event, we have completely changed. We are now square pegs. Suddenly, we no longer seem to fit. So, how do we move forward when we are not the same as we were yesterday? We adapt. When faced with life-changing situations–the loss of loved ones, making aliyah, etc., I learned that adapting to the new norm is critical.  We may need to alter the shapes of both our lives and ourselves so the pieces once again fit together as well as they did yesterday. And they will. One day.
12. Avital Bayer
CEO, HiPitched
Stay humble and consistently give back. When Jessica Walsh opened up her design studio in NY, she wrote the following: "70% of design students are women, 11% of creative director positions are held by women. 0.1% of creative agencies are women-owned." As female founders, we set out to foster micro-communities through different initiatives such as career pro bono consulting for young immigrants, female career workshops, women's breakfasts as well as giving "ma'aser" — 10% of our net profits to female-focused charities. When we think about what drives our company's success, it's the ability to pay it forward. We have learned that the more our hands are open to give, so too are they to receive.
13. Ayelet Ben Ari
Playback Theatre Instructor
Study something that scares you, or seems completely irrational.
The shyest girl in kindergarten can never become a drama teacher. At most she'll be able to catch butterflies.
When I was twenty, my mother suggested that I study drama. Ridiculous. And just to prove how utterly irrational the idea was, I signed up for an audition. Except that I was accepted.
I became a drama teacher. I loved it. In front of my students I was free.
Ten years ago, I started studying playback. At the end of the first year, we performed in front of a crowd. After the performance, the instructor came to me and said, "Ayelet, you're an actress." I laughed. No. Just shy.
Today, I'm a shy actress. I don't fight it. And I teach playback. I work mainly with women's groups.
I teach and perform in front of thousands of people. And sometimes, I catch butterflies.
14. Liana Berlin-Fischler
Interdisciplinary Designer and Creative Director at CityTree
Appreciate the times of tension–they are signals for change and catalysts for creativity. To remain blissfully comfortable is to accept a certain status quo. Stagnancy. When we experience discomfort, there is a call for us to get creative and shift something in our experience to regain a sense of equilibrium. Instead of telling your tension it doesn't belong, ask it why it's there and how you might be able to serve its purpose–it might just bring some magic into your life.
Everyone should be willing to do something that takes less than 5 minutes for anyone.  The "five-minute favor," developed by entrepreneur and world class networker Adam Rifkin, is generally associated with professional success.  For me, it's a personal core and fundamental value. It's purely about giving, a life lesson for my children, and it's often well beyond five minutes. Hundreds of people have come through our home, some for longer periods, some for shorter periods, and others just for a Friday night family meal. Literally, the world has crossed our threshold and it has been time well spent. Do it without expecting reciprocity and your life will be enriched more than you know.
Look for additional interpretations. About 22 years ago, I gave birth to a baby girl in was is called in Hebrew a "silent birth." As part of my coping method, I formed a support group. I have heard a lot of "consoling" sentences that are said to parents after a stillbirth (e.g. "don't worry, you're young"), that cause a lot of pain and negate the loss of grieving parents. Over time, I realized that many things are said without thinking about the message being conveyed.
From this experience, and from my profession as a couple therapist, I learned that when someone says something, the first interpretation is not necessarily the right one. When a couple comes to me, I have to understand how the story is being interpreted by the spouse, and check with the couple for additional interpretations. In my personal life, too, when I write or say something, I try to look at other possible interpretations, and try to create the most precise message I can.
17. Atara Bieler
Branding Strategic Planner
Be brave enough to be yourself. People are attached desperately to cliché's and ready-made ideas, but they will pay to get rid of them. We wish to be different yet we fear standing out. I help people and organizations find their agenda, and it is always outside their comfort zone. Standing out requires so much more than a list of advantages, values or actions. It is the cause–the reason they are needed and chosen by others. My passion and profession is to remove hindrances that block this kind of vision, and to help my clients outsmart booby traps luring them into cliché's. Leadership is found when one dares see oneself as imperfect, yet struggling for a cause. This is the narrative of the organization, what true purpose is.
Mistakes can be opportunities to learn, evolve, and better yourself. I've made my share of mistakes, from trusting the wrong people to making the wrong business moves. It took me a long time to understand that by looking at mistakes from a different angle, they're actually opportunities to learn. Over the years, I learned that making the wrong business decision will only help me make better decisions in the future; that lost opportunities lead to entirely new ones; and that even if a mistake might change my life completely, it doesn't mean that it won't change it for the better.
19. Racheli Cohen Eisdorfer
Owner and partner, Rbes PR firm
Don't wait for others to give your permission to fulfill your dreams. Just start.
Are you dreaming of doing something? Then it means it's time to do it. Since I got divorced, I've fulfilled many dreams. I've started writing after years that I gave up on myself. I wanted to tell the world about my challenges and growth and that I'm Orthodox and divorced. I started writing Opinion columns.
Want to do something with your life? Start now. Have you gone through a difficult crisis and you're facing a lot of challenges? Leverage your crisis to do good in the world. I'm searching for love. So I created a matchmaking venture for Orthodox people starting the next chapter of their life, to search with me. I wanted to be financially independent, so I built a business. After my divorce, I searched for a social space that would fit my journey. A place I would be able to have conversations, a place represents my values, and would give me the tools to cope. I asked for help. But found no such space. I brought that space home. I created it, in my living room in Katamon.
Every week divorcees, widows and separated individuals come. For several months now, public figures join us and share their tools and experience: Emily Amrusi, Nathan Meir, Yael Shevach, Yael Mizrachi and more. The sessions have created everything I want and more. But the biggest insight of all, is to love yourself and just start doing.
20. Yifat Cohen Neeman
Ask for help. Help is easy to give, hard to get. I'm a mother of three. Before the birth of my third child, I was diagnosed with breast cancer. Questions flooded my mind. How am I going to do this? Who will take care of the baby? Who will take care of the girls? How will I manage my household? Recover from birth? Take care of my health? I learned to ask for help.
There are two sides to help. The person giving it and the person receiving it. The recipient must learn to be specific about what she needs and when. And she has to accept that right now she needs help. She must also learn to accept that help wholeheartedly. Because it's temporary.
The giver of help plays a more important rule. She must provide help even before she is asked. She shouldn't say "if you need something, let me know." Come. Bring food. Go shopping. Take the kids out in the afternoon. Call. Say something nice. The feeling you will give the recipients is worth gold. I know.
21. Maya Dolgin
Founder and  CEO, BraverMe
Challenge your own assumptions and those of others, you'll be happy for the clarity and it shows those around you that you're sharp and paying close attention. Whether you've been given an assignment by your boss, you're putting together a proposal for a client, or you're having a tough conversation with a direct report, if something seems unclear – just ask. You'll be happy you did.
22. Orit Eliash
Adv. Secretary of Mercantile Bank
Don't take it as a given.  
When you say it in a conversation, people immediately ask – what? Isn't that obvious?
Exactly. It's not.
None of it is.
The fact that we're talking.
The fact that we're writing.
The fact that we're friends.
The fact that we're alive.
The fact that we have a country.
We must take responsibility on a personal, social and national level.
Each in her own way and according to her abilities.
No. It's not obvious. And if we don't invest, it might not exist.
23. Talya Gazit
Former head of Mamram, the IDF's technology and cyber defense unit
The solution is within us. Over the years, I have come to understand that in order to live in harmony with ourselves and with life, we want to feel significant, we want to belong, and we want to have significance.
A lack of any of these elements give us negative feelings: lack of self-confidence, loneliness, lack of motivation–feelings that are often to difficult to bear. Our mind is not capable of containing these thoughts, and so it represses them. So that we won't suffer.
We don't want to feel the emptiness. And so we start looking for solutions in external circles. We hang our expectations on someone or something else. And when it still doesn't give us peace, we expect the solution to come from an external place, in the best case scenario, and in the worst case scenario, we blame those around us for not addressing us, promoting us, respecting, loving us.
There's a journey we need take to realize that the solution is within us. That we will create meaning and significance for ourselves. We first need to accept who we are, and only then can we work in true harmony with those around us.
24. Sarit Gelberg
Communications Professional 
Adaptability. People, relationships and opportunities in our lives experience constant change. As a woman, an Olah, a career person, and a mother, I've discovered that adaptability in the face of these changes is key to success.
Remaining flexible is vital as I continuously learn about local norms, even after twenty years of living in Israel; while pivoting from a high-tech job to an entrepreneurial career; or as I shift from parenting tiny toddlers into supporting deep-thinking teenagers as they make fateful decisions.
Just as artzeinu haktantonet [lit. our tiny country] has seen so many dynamic shifts in its lifetime–we age in tandem with our little homeland, encounter new skills and learn hacks to tackle our ever-changing challenges. We breathe through the painful times and cherish the wonderful ones, attempting to take it all in our stride… and never take our blessings for granted.
25. Ira Ginzburg
Creative director/illustrator, co-founder of Ira Ginzburg Branding & Creative, co-founder of Citykat Stories
IBe fearless and go for your dreams. If you want to do something and your gut feeling tells you it's the right thing, then you should go for it! Despite doubts from your family, friends, and our biggest enemy–our mind. My branding agency has been going strong for 22 years now, but three years ago, we had a new dream, and that was to start a publishing business for creative travel guides (and other travel-related products), Citykat Stories. Everyone around us had something to say about it and warned us of the dangers and risks involved in starting a business like that. Though a bit more cautiously, my husband and I continued pursuing this new dream of ours. Fast forward three years and we've sold over 5,000 illustrated travel guides, hosted six exhibitions (three of them overseas). It's all still quite surreal for us, and if there's a lesson here somewhere, I'd say it's: Yalla! Go for it. Go for your dreams.
26. Efrat Givaty
Head of Community Department, Ginot HaIr Community Center
"The test of a first-rate intelligence is the ability to hold two opposed ideas in the mind at the same time, and still retain the ability to function." -F. Scott Fitzgerald
I work in the community department which mediates between the needs of citizens and the municipality. Many times there are clashes between the two. For example, as we improve the roads in Jerusalem, there is a need for more parking, but there is also a need accessibility. And these needs clash, and we need to serve both. Despite that there are two opposing ideas that need your attention, you need to be able to function. As a public representative you cannot be for one need or the other. You must represent both. I also volunteer in the municipality, about the issue of garbage collection. On the one hand you have to fight the municipality, but on the other, you have to be able to cooperate, because otherwise you will find yourself without a partner who will get things done. It's a gentle waltz, that I learn anew each day.
"Negotiation is not an act of battle. It is a process of discovery." Chris Voss
When I read those words it was as if a light bulb went off in my head. See I am, or rather was, one of those persons who hated negotiating. I hated to hear the word NO as it led me to feelings of rejection, unworthiness and even in some cases resulted in crippling fear. I know it was holding me back but I didn't know how to overcome this handicap until I read Never Split the Difference by Chris Voss.
I won't yet claim the title of expert negotiator, since my 2-year old still wins me over by getting me to give him chocolate for breakfast. But I would say that I am now more willing to engage in conversations that may result in a NO as I recognize it as the beginning of revealing what is needed to get my counterpart to a yes. As Chris says, "People have a need to say NO, so get them to say it early." 
28. Inbal Gottesman
Jerusalem Ecosystem Manager, Start-Up Nation Central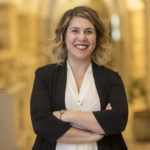 Be kind. It doesn't cost you anything and the rewards can be beyond measure, especially in a business setting. In Israel, we take pride in having hutzpah and I am no exception. But being bold and audacious doesn't mean you have to be rude. Throughout my years working with people, I have found that when approaching interactions with empathy and positivity, I get better results and difficult situations become opportunities.
There is always a nicer and more constructive way of saying things, even if it's criticism. Find that way and use it. You will notice the impact immediately.
29. Hamutal Gouri
Organizational consultant, group facilitator and storyteller
Changing the world begins with stories. If we want to change the world, we have to be prepared to take up space. This begins with our stories. Over the course of the years, I've learned that when we tell stories that belong to us, our voice changes; it's more natural, and flows from the power of inner knowledge and experience. Secondly, storytelling is the most profitable art in the world: tell one story, and you'll get and abundance of magnificent stories in return. Hence the third and deep insight: storytelling is not just the art of sharing stories. Instead, it is first and foremost an essential listening tool. And my fourth insight, from years of storytelling, is that each and every one of us is an entire world and each and every one of us has magnificent stories to tell that will bring comfort, inspiration and reflection.
30. Saleet Granit
CEO Expert-it ,transformation experts
You write your own story and you can change it at any time.
From celebrating freedom (on Passover) to celebrating Yom Haatzmaut, it's a good time to discuss freedom of consciousness.
I've celebrated over 50 years of life, and looking back on it, my adult life is split into two.
In the first 38 years, I led and intense life, focused on external achievements. I focused on what was said about me, how I'm seen and how I'll win the marathon to achieve power and status. During this part of my life I was very successful, but not particularly self-content. I was constantly working to achieve full control of everything and everyone, which caused tremendous stress and led me to crash physically and mentally.
During the second half of my life, I deconstructed my previous identity and made a conscious choice to help others realize their potential. During this period of my life, I also managed a successful career, but I turned into a better person–in myself and my environment. Focusing on giving and empowering other people and organizations, has enabled me to realize my own potential as well as rejoice in the success of others.
Freedom of consciousness is our ability to write our own stories, at any given moment–the ability to choose who we are, how we view the world around us and how we choose to act within it.
As the Budhha said, "all the joy the world contains, has come through wishing happiness for others. All the misery the world contains, has come through wanting pleasure for oneself."
31. Hilly Horev
Media Personality and the entrepreneur behind #רוצהשווהיכולה (lit. #wantsequalability)
Practice optimism. I've learned to be optimistic. It's an acquired talent.
Bad things will happen anyway, but good will not, if we don't work for it. Good outcomes are a result of effort and expectation. But it is optimism that helps bring about success, helps us believe in what is possible, and helps us achieve it.
Fight for what you want. Nobody will fight instead of you, or for you. It's all up to you. It's you who has to believe in herself, has to convince, and has to fight. You have to be able to remove all the voices that tell you that you can't. It is you who has to believe that you can, beyond any doubt.
Once I thought that when you get older, your soul becomes stronger. Today, I know that's not true. At every age, we bring with us who we were as children, carrying with us the same hopes, fears and beliefs we have in ourselves. Age does not protect us or make us stronger.
Once I thought that battles will get easier, that there are no glass ceilings, that as you get older, things get easier, that you can do everything.
But no. Battles don't get easier. The opposite is true. As you advance, they get harder. We don't stop being sensitive. We may even become more sensitive. And at the end of the day it is you versus others, but first it is you versus yourself. And yes, you can have everything. But first, you have to see the good in it, and to be optimistic. It helps to fight and struggle for what you want more than once, and that not everything will succeed. But always remember that there is hope and a chance for a better result.
32. Noga Hullman
Facilitate mothers using the work of Byron Katie and EFT/Tapping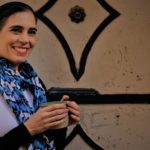 Drink your coffee while it's hot. When all of my seven children were under the age of twelve, I realized that I don't need a half-full cup of cold tea or coffee in the sink at the end of the day to remind me of my motherly devotion. So, no more "cold coffee" for me. For several years now, I've been drinking my steaming cup of Joe, smack in the middle of the afternoon. I tell my children to postpone their fights and figure things out on their own for ten minutes. And I encourage other mothers to do the same. If you can drink your coffee while it's still hot during the chaotic afternoon hours, you will be able to keep your calm in other stressful parenting situations as well.
Research and learn about how to do new things and grow your business.  As a business that is largely based on product sales, I draw on Israeli suppliers for various raw materials such as paints, paintbrushes, canvases and more.
As my business grew, and I began marketing my products to schools, I realized that I was too dependent on suppliers.
It was clear that I would need to begin importing raw materials myself.
But I was scared. I knew nothing about importing processes, or how to deal with taxes and customs. But realized that I had to learn.
I did research and consulted with people who knew a lot about importing. I learned something completely new. Something I had known nothing about. And it happened.
This week, I received my second container from China. I'm no longer dependent on suppliers and I saved money.
Now I just have to find somewhere to store it all and hope it flies off the shelves.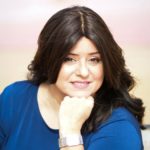 34. Esti Itzchaki
Musician
Focus on happiness. This means being in the here and now as each day passes, enjoying every detail, and being grateful for what I have. This in addition to letting ideas flow, and thinking about them without judging them.  Five years ago, I experienced a professional crisis that affected my entire life.
I was a music teacher, then.
It seemed like I was being fired though nothing was explicitly stated.
I retrained as a kindergarten teacher.
That year was challenging to its last moment.
I chose not to give up.
I learned a lot about myself and insights about life.
I didn't continue in that profession, but I collected tools for the way.
With every unexpected hardship or crisis, like the Coronavirus, I search for the simple things: the birds chirping in the morning, sunset, and being grateful for everything in my life.
Happiness is in the small things. In simplicity.
35. Emily Jaffe
Professional Coffee Drinker and Bench Sitter 
Take care of your mental health. Oh, mental health–how important are you!? Let me count the ways…. But seriously. As I get older and more professionally responsible and respectable, the more I realize the importance of good mental health. Of realizing I can't do it all. But I can do most of it, if I just take care of myself first. Sit outside on a bench for five minutes. Pluck your eyebrows. Have a tall frothy iced coffee with a friend. OK, have another iced coffee…. Just take care of your mental health!
Sourdough is more temperamental than my kids. Starting an artisan bakery, I had no idea how much dough would come to control our lives. Sourdough needs to be fed constantly, tended to constantly and nurtured constantly. It is exhausting. Suddenly, raising five kids is a walk in the park.
37. Nechama Kaufman
RN, MN, Shaare Zedek Medical Center, ER and Department of Quality and Safety
Create good habits from the start. Learning how to be a good ER nurse was sometimes incredibly overwhelming. Being a stickler for detail sometimes slowed me down a bit, but over the years it has become so automatic that I don't even need to think about it anymore–my eyes and my hands remember all the steps that need doing. There is nothing awe-inspiring about it, it is just years of rote repetition sublimated into professional reflexes. Establishing good routines from the beginning will ensure that through the years it'll be harder to do things wrong than to unconsciously do them right.
Grow your business, even a little at a time. Even if you feel you don't have the time or the capacity to grow your business – don't hold yourself back by doing nothing. Do something, even if it means doing just a little. I built my business through pregnancies and maternity leaves, and caring for two babies who stayed home with me until they were a few years old. It was hard and it was frustrating, because I wanted to move forward fast. I was motivated but I just didn't have the time in my day to go faster. In such a situation, it's very easy to wait for a more convenient time to do things. But it was important for me to work according to my plans, even if I wasn't moving at the pace I wanted to. I worked every day. Without giving up. Even if that mean that the only thing I did was to write one post, or shoot one small part of a complex video that had a few scenes…All those seemingly small actions I did when I didn't have time, helped me advance to where I am today.
39. Yael Kochman
Company builder, avid marketer, team leader
Prioritize. There are only 24 hours in each day. If you deduct time for sleeping, eating and showering, you are left with around 12-14 hours. I used to think that the most important skill is speed. The faster I could work, the more I'd get done. But I learned that the most important skill is actually prioritization. Make sure to spend your time on the most meaningful things to you–that includes spending time with your loved ones, working to achieve your personal and professional goals, and any activity that helps you keep your body and mind in great health.
40. Dalia Landes
Head of Marketing, MassChallenge Israel
Play the cards you are dealt. Things may end up going in a different direction than you anticipated. Find the best path for that specific journey and its challenges. Trust your instincts to guide you. Kenny Rogers sings it best: "Every hand's a winner, and every hand's a loser."
41. Galit Lavi
Social activist and believer in life
You know your body best and never stop believing in yourself.
When I was 27 years old, something in my body changed, and it was even more difficult for me to breathe. After many tests, doctors still had no idea what it was. They explained it as part of the deterioration of muscular dystrophy, and that I would probably soon need to regularly connect to a respirator. I refused to accept what they said. I didn't believe that my body betrayed me with no prior warning. I was adamant that they should do more tests, because I was sure that they would find something that could be fixed.
In a CT, doctors soon found that my scoliosis had gotten worse and that my spine was pushing on my lung, making it more difficult for me to breathe. I had two choices: either leave the situation as is and when the lung stops functioning, be put on a respirator, or undergo high-risk, life-threatening surgery which I may not survive, or if I do survive, I may still need to be on respirator. I decided on the surgery. I don't know how to explain it, but I believed wholeheartedly that I would recover. The doctors believed that I was placing myself at needless risk and that the chances of surviving it were slim, and that if I did survive, I would be on a respirator for the rest of my life. I on the other hand, knew it would be difficult, but that I would be fine. In fact, I was so sure of it, I didn't even write parting letters before my operation. The operation was long and difficult. I lost a lot of blood and I was clinically dead for a few minutes. I was in the ICU for a month with severe pains. When in rehabilitation, it was difficult to wean me off the respirators, and doctors believed it would never happen. I, however, promised myself, that I would leave the ward breathing on my own.
During Channuka, I was miraculously able to wean off the respirator and breathe on my own. Today, during the day I breathe on my own, and at night, I am connected to a respirator. I don't think any of this could have happened had I not realized that I knew my body best and believed in my ability to undergo surgery, even if nobody else did.
Symbolically, it connects to the public committee that released a position paper to the Ministry of Health on prioritizing severely ill patients during the Coronavirus. A document that, if accepted, would also be used in other situations to decide that people with disabilities are less likely to live, and therefore receive less care. The people making these policies do not believe in the human ability, which strengthens how important it is for me to believe in my right to live and fight for it.
42. Hadassah Lavi 
Chinese medicine therapist, specializing in children
Don't judge anyone. Ever.
I take care of people. Their bodies and minds.
I meet a lot of people every day.
I meet happiness and healing,
But also pain and hardship.
Through the years I've seen, that the most difficult thing there is, is the need to keep a secret.
People carry a heavy load that they try to hide.
Once I heard an amazing interpretation for the words "don't judge your fellow until you have reached their place."
The idea is, do not judge anyone. Ever.
Because even if you've had a similar experience, and you think you understand them, you don't.
Because you are not the same person. You are not the same soul.
So you can never actually reach their place.
Because the place you will reach, will be entirely different.
Today I realize how understanding we need to be to the people around us. We should not be quick to judge.
Because every person is carrying around a heavy load.
There are small loads and there are big loads, but everybody carries emotional baggage.
And it is so easy to hurt people, without meaning to.
So let's listen more intently to others, with more sensitivity and understanding, and humility.
Believe in yourself, be professional and lead the way. More than 10 years ago I decided to be a business owner – building websites and digital tools. It was the best decision I ever made.
I feel that throughout the years I learned a lot about myself and my abilities. It strengthened me greatly and fulfilled my inner self.
Three major things I learned were: to believe in myself, be professional and lead the way. Other than marketing, these are the most important things to remember when reaching for customers.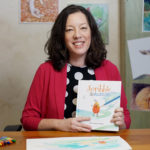 Rejections are only the stairs you climb up on your way to success. On my path to publication, I received numerous rejections from agents and editors and I still get them all the time with any new story I submit. I can't say it doesn't hurt me when I get rejections, but I learned to see them as simply part of the way. It helps me when I picture my path as a long staircase that I'm climbing, where each "no" is a stair, taking me one step closer to the YES at the top. It only takes one "yes" to get your book published, so just keep on climbing!
45. Anna Yaphe Levine
Author and Junior High School Teacher
Making more time for family and friends.
As a writer, I used to covet my solitary time. But this past year, dashing from place to place and from commitment to commitment, I found myself always calculating:  Will I be there on time? Can I fit one more stint in-between? Should I take this moment to breathe?
Then the Coronavirus hit.  Most of our lives came to a halt.  Suddenly there was time. Time even to walk and to think.  And I discovered on my 100-meter loop down the block and back, down and back again, that the neighbors I thought were curmudgeons had just been too busy to take the time to stop and talk…or perhaps that was me?
This period has shown me that I need to change my timetable, to slow down and make more time at the table (the virtual one and hopefully soon the real one) for family, close friends and old buddies.
46. Miriam Levy
Interior Designer
Listen to your intuition. I probably have strong intuition about people. Sometimes, in hindsight I realized that my intuition noted something. But I chose not to stop and listen. Analyzing it, I understood that my feelings helped me realize that there are people who are just wrong for me. When it comes to clients, this insight is not always easy to accept. But I pray that I am able to let them go, wholeheartedly. Listen to your intuition. It's wiser than it may seem.
A friend once told me she was beginning to work in a new place where a certain woman was working. I gently told her to protect herself and not open up to her quickly, even though she comes off as extremely nice. A few months later, my friend approached me and thanked me. Do yourself a favour. Listen to your intuition.
47. Tony Levy
External Relations Officer and Innovation Support, President's Office, HIT Holon institute of Technology
Be creative and find creative solutions. I came alone from Bulgaria to Israel. It was very difficult to get along without any word in either Hebrew or Russian. Life was very difficult – economically, socially and culturally. But somehow, I managed. Being creative and finding ways to work around my situation was important, but it was also risky. One wrong decision might leave me without enough money for food or a place to live. I worked very hard. I was optimistic. But being creative and finding solutions was key. Not just in my life, I found, but also in the world of hi-tech. Innovative technologies help make life easier and better for all of humanity. And me? Today I also work as a lecturer and do my best to teach young people to open their minds to help humanity, innovate and help society progress. Creativity I've found, is key.
Get some fresh air. 
I have this thing.
I have to ventilate.
The clothes I wore
throughout the day,
before they return to the closet
(assuming they don't go to the laundry)
It's a nice idea
But what practically happens
Is that I create a pile of clothes
that needs to be ventilated.
And instead of ventilating my clothes,
I choke.
H-E-L-P.
That's how life is.
Sometimes we stuff all our activities, obligations, entertainment and more,
while we're choking with too much going on.
The solution is simple!
Get some fresh air.
Add spaces, commas, rests,
and time for yourself
Notice how you don't feel suffocated anymore.
May your days be filled with fresh air.
Surrender to reality. Make peace with what is. Focus on others. Let go of the outcome. Sometimes our need for things to be different is the very reason things are not changing. Three months after making Aliyah, I was in a state. I had left a busy psychotherapy practice in the UK, I had hardly any work and I needed it to change. I needed clients.
But who's need was it? Was it my need? Was my ego in the way? What was I focusing on? Myself? Others?
It's a fine line between modesty and pride. Which side of the line was I on?
Aliya was hard and I needed it to be easy. I needed work to help me feel like I still had my identity. I needed life to be different for me to be okay.
Surrender to reality. Make peace with what is right now. Focus on others. Let go of attachment to the outcome.
Change came within hours.
Life is an event. Make it memorable. Sixteen years ago, when I packed up my family and my life to move to Israel, I could never have known that my personal and professional life would become a crossroads of my lessons learned. Today, I'm a newlywed wife, mom to a very large blended bunch, and event planner for discerning clients celebrating their lifetime events in Israel.
I know firsthand about personal tragic loss and trauma, and I have been blessed with many joyous moments in life.  I have shed tears of sorrow and happiness, and I know well the difference between the two.
The culmination of each life experience has taught me to appreciate the people in my life, to relish every happy moment, and to never take anything for granted.
Every cliché comes from a place of truth, and I believe the truth of "life is short".
As I guide my clients through their milestone moments, I use my personal experience to encourage them to focus on the moment, to celebrate not only the event, but also the people who surround them.  After all, life is an event, make it memorable.
Believe in yourself and persevere. I started my own business about a year and a half ago, after realizing that I'm very passionate about creating and designing business presentations. I was sure that my first customer would arrive in minutes, or maybe in a week or two at the latest, but of course that didn't happen. But I wanted to succeed and I had faith that I was doing was the right thing for me. I advertised my services over and over, even when I didn't get any response. But I didn't give up on myself or my routine of work. I saw the end goal in mind. Finally, I got my first customer. Perseverance was (and still is) the name of the game!
Never stop believing in yourself, in your abilities, in the passion you have for the things you do. Believe in yourself and persevere. In the end, it will pay off, big time!
52. Yael Mizrachi
Mother of 11 and bureau chief for the civil service commissioner
Don't stereotype. Many times, people tell me "you're not like the other charedim." I find this so difficult to understand. Who are these charedim? An idiot that spit on an eight-year-old in Beit Shemesh because she wasn't dressed modestly? A charedi person who was having a BBQ in Sacher Park on Yom Hazikaron? Or maybe a charedi person burning the flag. Charedim do not all fit into one black drawer. In order to find out who we are, talk to us. Have a conversation. Don't decide who we are based on extremists from the fringes of society. Lately I feel that socially things have become even more extreme – "charedim spread the Coronavirus" and "charedim don't listen to instructions." Really? Do I not want to live? On Israel's 72nd birthday, if you don't initiate a conversation, it is I who must come to you with my message: please don't stereotype.
53. Shula Mozes
Mother of four, grandmother, founder of Lamerhav, social entrepreneur
I'm still learning. I've always known that choice and responsibility guide me; the choice to be responsible, and to take responsibility for my choices. I've always known that there is always a choice; even when it seems like everything is pre-determined.
I'm still learning, how to choose myself and be responsible for myself; how to see myself and take care of myself without neglecting my responsibility to others.
I needed to remember to check the sails of the ship of my life, to make sure they are always rightly set. Not to be sucked in by the flow of commitments and roles, successes and failures, my own and others' expectations of me. Not to be carried away by the known, the usual. To be brave, critical and world-changing, with compassion. For others and for myself. To find the balance, to know and to let go of knowledge, to know my worth, while being humble, to have faith in my abilities, and to lead, without fear. To overcome misgivings and doubts.
To look in the mirror and love the woman I see.
54. Avigail Piperno-Beer
Photographer
Realize your potential. I became a lawyer even though I realized early into law school that I had no passion for it. I just wanted to take pictures.
Both my inner voice as well as voices from outside silenced my passion.
While suffering from post-partum depression, I realized those voices would not remain quashed and I fell into a black hole. With a lot of help, and especially because of photography, I was able emerge from the crisis, reborn. A photographer.
In order to recover from depression, and in order to be a good mother to my daughter, I realized that I have to fulfill myself. I have to take pictures.
55. Nomi Pondak Lubell
Senior Yoga Instructor, specializing in yoga for women
Any work infused with meaning and significance will be better, more authentic and produce greater satisfaction. I've been blessed with my work as yoga instructor, which provides me with meaning and significance. I fill with happiness at the positive development of my students and from experiences that connect the body and soul, and the tranquility they manage to attain. I've realized that what is good for me can do good for others. My personal practice recharges and nourishes me, and helps me be a better teacher.      
56. Eetta Prince-Gibson
Former Editor-in-Chief of The Jerusalem Report, and award-winning journalist and publicist
Say yes as often as you can. There are times when you have to say yes or no to a child, a friend, a partner, a co-worker, a subordinate, a loved one, a client. To give or to withhold. To permit or to forbid. Sometimes, you know what to respond. You know what is right – for the other person, for you. But other times, you do not know at that moment.  If you must make a decision, say yes, give, permit. It is easier to change the mistake of having said yes than it is to change the hurt of having said no.
57. Raquella Raiz
Founder and editor-in-chief, Qreative Edge
Failure is probably the best option
Failing at something and having the courage to get back up propels you forward, lightyears. Having the strength to push back at a wall of rejection over and over again builds fibers in your metaphorical muscles. You get to decide what you do with your fate. Not Karen or Billy from HR.
58. Hadas Reis
Entrepreneur and Founder of Inbar
Creating mutual responsibility and a new narrative of how women treat each other. Before founding Inbar, I traveled to the US to see schools and similar models of what I wanted to set up. Before I left, I spoke with my eldest daughter and asked her if she would come learn in the school I would establish. She said no, and explained that girls get into a lot of arguments, gossip, namecalling, and backstabbing. It wasn't the first time I've heard this.
With these thoughts, I flew to the US and when I arrived, I asked all the students (girls), what they thought. Surprisingly, regardless of their age or school, they all said it was untrue. Some of them even argued that it's a social narrative that needs to be eradicated. From the many interviews I held, the insight I have gained is that developing a sense of mutual responsibility emphasizes the power girls can draw from one another to resolve conflicts in a mature and advanced way, thus creating a new narrative. This is what we have done in Inbar.
59. Shira Richter
Multidisciplinary Creator & Thinker, Filmmaker, Photographer, Writer and Feminist Activist
The missing line in our CV is a treasure. Next time you want to erase, or camouflage your mothering work and experience from your CV, think again. I'm serious.
In 2020, despite numerous publications about the value of unpaid care work, women still puzzle over ways to cover up their mothering years (=unemployed years) in their CV's. This saddens me.
If you are a parent, you know very well how much work it is to grow a human. Why belittle this? Because the formal work force expects this? But the formal work force also acknowledges the need for soft skills. In fact, isn't it interesting that many work places call themselves "a family?"
I, for instance, created a badly needed apology between grandparents and grandson. In fact, I orchestrated a very complicated human peacemaking maneuver, which prevented a small emotional wound from becoming a trauma. Then I wrote about it in detail and presented it at an International art conference. Taking the time to think and write about the complicated tactics I employed helped me realize the scope of what I did.
So next time you, (or your employer) think you didn't do much, remember, many important skills are developed in the shadows.
Entrepreneurship is the best common ground for a shared, inclusive society. We live in a diverse, colorful and complicated country like no other: a country of many religions and cultures, living and evolving side by side, despite conflicts. But it's easy to avoid these conflicts by staying in our known surroundings with those similar to us. In my day-to-day life, I am privileged to meet Israel's diverse communities, and witness first-hand how we all share the desire to solve challenges in innovative ways–the entrepreneurial "bug" doesn't discriminate. Through the years, I've learned to embrace our differences and conflicts, realizing that within each challenge lies great opportunity. Including a diversity of people means saying yes to a variety of ideas, values and thoughts, all necessary for innovation. Entrepreneurship is a universal language that allows us to put aside our history and differences and work together for a better future.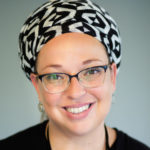 61. Rabbanit Sara Segal-Katz
Halakhic mentor, founder and director of Gluya Center and its associated Gluya magazine
When we choose to work together, our voices our louder and stronger. In recent years I've been combining teaching halakha with working towards tikkun olam. The Babylonian Talmud says "one gains, and one does not lose." When I choose to make this statement to my colleagues, in the female form of the phrase, it is to remind us that we are working together, in a partnership, celebrating each other and helping each other to promote good in the world. Sometimes we work together, and sometimes on our own – but together, we are always advancing each others' good causes.
During this time of the Coronavirus, I have voiced the issues concerning mikvaot, (Jewish ritual baths), initially alone, but soon my friend Rabbanit Dr. Chana Adler-Lazerovitch joined me in my call and together we created a survey for women who use the mikvaot. Through working together, we hope to better the conditions for women during these trying times. It is when we work together, that our voices are louder and stronger.
62. Rachel Shay
Vice principal and pedagogical coordinator, Ein Kerem Agricultural School
It's ok to reach out for help. Even when everything seems like it's falling apart, and you feel like your soul is on the brink of falling into an abyss, you can collect your strength and reach out for help. The Coronavirus has caught me in shock, as I vacillate through the intense and familiar. It moves through me like a storm, knocking the sides of my ship. I found myself moving with professional uncertainty and pedagogical responsibility trying to do my job while I and hundreds of students, are on lockdown at home. Everything I've built over the years seems to fade into uncertainty, until I finally find a way to see all that is positive within myself. Many women and men reach out and are waiting for me. Their confidence helps and I am able to reach for their hand, and for them to pull. There is so much light and good. And with the help I receive, everything now seems possible.
Be present in the moment. When I'm in the library, trying to write, I yearn to be with my children. And when I'm at home, I quickly get bored and crave writing. Every mother in academia will recognize herself in this scenario. For years I thought these were the famous, socially accepted (and indeed encouraged) "guilt" feelings, be it mother's or writer's guilt. But after many Netflix-filled, children-free evenings, I've come to realize that the mind just searches for an easy escape route when it's having a hard time to focus. What the last few months have taught me, or reminded me, is this: when you're at home, just be at home. When you're at the library, be at the library (very much waiting for it!). This is definitely not to say that I've mastered it: more that I try to pay attention to it. Good luck to all of us!
64. Wendy Singer
Executive Director, Start-Up Nation Central
Relentless problem-solving as a life skill. A few years ago, at Start-Up Nation Central, we hosted a governor from the midwestern US, and presented a number of Israeli start-ups from the Food-Tech sector. The governor was simply blown away by the cutting-edge dairy-tech innovation on display in front of him.  He interrupted one of the presentations and asked, "what is going on here that is causing Israel to be such an innovation powerhouse?"  Without missing a beat, one of the entrepreneurs responded, "It's very simple Governor, if you tell one of us [Israeli entrepreneurs] that our big idea isn't going to work, that's our starting point."
It hit me then that that's why I'm so drawn to the world of Israeli innovation.  That itch to solve problems, often beyond our borders, is so prevalent, everywhere you turn. That dogged determination to crack the nut, to figure it out, is at the heart of every Israeli start-up, and is grounded in much of Israeli culture.  Not always elegant, and not always on the first try – but this is a life skill that I hope our three daughters are learning as they tackle life's challenges, and even turning them into opportunities.
65. Shani Sofer
Nestlé Professional IL Food Manager
Celebrate in the successes of the woman next to you, chances are she'll be the one to who will lead you to the most significant moves in your career and organization.
In the many positions I have worked in the organization I work for, as I've moved up the corporate ladder and reached key positions, I've realized that in most cases, the women who are in parallel positions to me don't share or celebrate each other's achievements.
Maybe this is a result of the competition for promotion, or maybe it comes from a place of a lack of self-confidence, or maybe even from a place of "who am I to celebrate another woman for what she does?"….I have always tried to be different.
Lucky for me, in the past three years, I came across women who could have easily been my rivals and competitors, but instead we worked together as partners, and succeeded in leading a conservative and bureaucratic organization to amazing developments.
Each of us came had come from a very authentic place, and definitely from a place that shares and celebrates achievements. Where many before us failed, we discovered that our amazing power comes from working together.
Believe and persist. Israel at 72 would look very different without the persistent belief applied in building the country. There may not have been an Israel without it.
On Yom Ha'atzmaut 2020, as we work to overcome a global challenge, we are persevering through trying times. The times are trying, because they demand trial and error.  No one has the definite answers, but we continue to try. This has always been Israel's MO.
All times are trying, as they challenge us to try our best. If you believe in something, then persist, and try your very best. It's the way I built my niche as a dialect coach, reaching my market without really knowing how to do it.
Be it a medical invention, a work of art, or life's daily challenges at home, when we believe and persist, we have the possibility to succeed.
67. Natali Tati
Professional soccer player and coach
There is no greater satisfaction than doing something that you love, while managing your family in the most patient and best possible way.
Soccer is a huge part of my life. That's why I try to involve my family as much as I can so that they know what I do, and it make it easier for them when I'm not home. When I play, I sometimes take the kids to games with me, so that they can be a part of my professional life. This makes it easier for them to combine different aspects of who I am and what I do in the best possible way.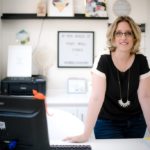 68. Yonit Tzuk
The Blogeristit, content marketing consultant and lecturer 
Having a bigger business is not always more profitable. In the past year, after closing a physical business, I learned that having a bigger business means having more expenses which does not always translate into bigger profits. A year later, I understand that I'm happy with where my current business is. My business goes deeper, but less wide.
You cannot control what happens. But can control your how you react. We have all lost some independence recently. For most, we have felt like birds in a cage. My independence was first stolen in a forest where I was not at liberty to speak. I was drenched in sweat yet forbidden to take off my sweater. Parched with thirst I dared not ask for water.
But not anymore.
I am now at liberty to quench my thirst. I'm free to take off my sweater. I'm free to speak. I can tell people why I care. I can sometimes even make them laugh.
Independence is being grateful for what we take for granted. It is being thankful we have a roof over our heads and clothes to wear and opportunities to tell others we love them – even if it is only at the moment via Zoom.
We are independent not just because we are sovereign state, but we are sovereign over our attitude.
70. Zohar Yakobson 


Talent agent and founder of the Tal Center, changing the culture of cancer treatment
Live somewhere you feel connected to, and somewhere that inspires you to do good. I am so happy to be a Jewish woman living in Israel. It is something I carry with me wherever I go. There is a sense of awareness and knowledge and it ties back to the Jewish tradition. I am not observant of all the Jewish laws. But I respect them and love them–the laws between fellow people, and the value of cleanliness, purity, and keeping kosher. I am a part of something much bigger than myself. I am happy to be living in Israel. There is camaraderie, there is a desire to help one another, there is faith and connection. Every person needs to find that special place where they fit in. Where they feel they can help and do the most good.
When we know where we want to be–we can get there. If we're unclear, or vague on what we want and how we want our life to look, it's easy to sink and get lost in details. Even if we seem to be in motion, we may in fact be running around in circles, in an arena we don't even want to be in. So, at least once every six months, I take a day or two to get inside my own head and figure out what I really want. When I start feeling like I'm running around in circles, I stop. It doesn't matter how busy I am. I stop and ask questions. I sort ideas and imagine. I look into things deeply and authentically. I decide on a direction. Only then do I get back into things. I manage issues. Not the opposite. Sometimes it's difficult to take a day out of the week. But one day now, will turn into an entire life you love a lot more.
72. Moran Zer-Katzenstein
YouTube Channel Development Strategist
Don't let "no" stop you. As the founder of YYY Content Agency and YouTube Academy, when somebody tells me "no" I don't let it stop or break me. Even if someone says "no" and it's a big deal, I'll only let myself be upset for a couple of hours, and then, I'll pick myself up and keep trying. As an example, I knew that I wanted to be on TV in order to promote a course in learning to create a YouTube channel. There was a person I got in touch with to who I pitched my ideas. Every few days, I pitched an idea to him. And each time, he kept saying "not interesting or not relevant." But I kept pitching different ideas, and ideas from various angles. At some point, I told him that the course started he became interested, and a great piece came out of it. And I was on TV.
This post is rich with insights into life lessons from successful Israeli women. Which insight was your favourite?