In my conversation with her for this post, Professor Karine Nahon (#49) explained to me the Japanese concept of Kintsugi.
Kintsugi is the art of repairing pottery by weaving gold into the spaces between the shards of a broken vessel.
The philosophy behind Kintsugi is much different from the philosophy we are brought up with, the philosophy where we do our best to keep ourselves from being hurt or from failing.
The idea of Kintsugi, is that through the broken pieces of what didn't work, we can build something more beautiful, stronger, more unique, and more resilient.
This past year has been difficult for each and every one of us. There have been challenges. In some cases, we failed. In others we succeeded. We are all picking up broken pieces in one form or another.
Celebrating Israel's 73rd birthday this year, symbolizes for me a celebration as we get back into the routine of life.
It is a celebration of being able to pick up the pieces and weave them with gold.
73 amazing women have come together in this one post, to share their experiences and insights of how to get back into our routines, brush up on skills and move forward with a new vessel. A vessel that has been broken, but is currently being mended with gold.
The broken vessels we have. The gold to mend it with lies in this post.
Happy Birthday Israel! Israel's women are making a comeback like never before.
Special thank you Efrat Fenigson, Sarit Gelberg, Miriam Levy and Avigail Peperno Beer for connecting me with amazing women!
Without further ado, here are 73 tips to help you get back on track.
Happy Yom Haatzmaut!

1. Dr. Eliana Aaron
Director, EMA Care
Public health expert, concierge medicine, student and tourist health, family nurse practitioner 
Find strength in resilience.
Women are resilient by nature.  We flex, we stretch into tight spots, we fill gaps, yet we occupy a unique space of our own.  We have tested our strengths and here is what we have learned:  We are strong when we are flexible.  Always adapt and make the most of the circumstances. Keep on target, but remember that there are many ways to get there.  Use the gifts you have and be creative.  Think outside of the box. We are good at that.
Just because others depend on us, does not make us less independent.  Create an environment around you that you would be happy to work in.  Be productive in helping others while making sure to take care of ourselves.
We must emerge from this period in time, stronger and more independent with strength imbibed by the trials we have endured. So what if we have been tested with children at home, work, home, school, parents, friends, family, partner… juggling everything together, trying to catch our collective breath? Resilience is G-d's gift to women.  Let us not waste it.
Now go get 'em!
 2. Cherie Albucher
CEO and founder of Cherie Albucher Marketing Project Management 
Remember you are your brand and you know people!
When the coronavirus hit the world just over a year ago, many businesses found themselves on a journey of the unknown, a journey of survival and uncertainty. For me it was major hit. My business came to a full stop. If my clients were not working then neither was I. Once I finished panicking I went back to the basics. I remembered why I had started my business, who I was, but most importantly who I knew. I started a Facebook group for business owners in Israel called #Supporting Small Businesses and built a team of experts in different fields, from financial, to marketing, to insurance and even mindfulness, in order to provide business owners with the professional tools they needed to get through this pandemic – together. Behind every business owner, is a person, a person with a family that needed to survive. Corona gave me a chance to think creatively and to remember that I have a name and that people trust me with my knowledge. Through the group we created a professional business community that provided a sense of reassurance. I believe as women we have strengths, the ability to help each other and the power to succeed.
 
3. Sigal Amsalem
Arena Marketing – marketing management for businesses and organizations  
Join a business club.
I think this past year was an effective year for me, mainly because I wasn't alone. Join a business club where you can find a place and platform for the services you offer, and a group of people who care about your success. Surround yourself with business people who want successful businesses around them. Be open to new ideas and opportunities that ignite your passion.
4. Bracha  Barad
Executive Director,  Kulan
Do one thing at a time, and only one thing.
The past year has been a turbulent one. Boundaries between the workplace and home have blurred, many things stopped happening, and many things happened at one. In recent months, the biggest gift I gave myself was taking the decision to do each thing separately, and to focus on each thing that I do.
When I'm on a Zoom call, or on the phone, I don't do anything else. When I meet up with friends, I put the phone aside and I'm not enticed by notifications. When I'm with my family, I give them my full attention. Dedicating all your attention to what you're doing may be more difficult, but it enables dealing with whatever you're dealing with, more authentically. Most importantly, it allows us to breathe. After this very difficult year, that's what we need – to breathe.
5. Yael Benayahu
Clinical Director, Yedid Nefesh, Mental Health Services, Jerusalem
Start practicing self compassion. 
As women who grew up on the crossroads of Generation X and Y, we were programmed from birth that we can "do it all" both in and out of the home. If anyone was under the illusion that this feat was in fact possible before the pandemic hit, months of lockdown and the consequent merging of work inside and outside of the home was all it took to force us to take a look in the mirror and reevaluate. To me, the conclusion is clear: our expectations of ourselves are just too high. We have developed a pathological need to be the perfect wife, the perfect mother, the perfect employee, the perfect friend, the perfect neighbor… the list goes on and on. The social media "fakebook' effect, whereby we have grown accustomed to presenting to the world and consuming only a white-washed, idealized version of ourselves, only reinforces the problem.
Enough! It's time to let go of unrealistic expectations and practice self-compassion. True – we are wives, we are mothers, we are employees, we are friends, we are neighbors- but first and foremost, we are people. And if we don't engage in self-care and adjust our expectations of ourselves, we will implode. I challenge you to be kind, be patient, be caring, be nurturing, be understanding- all the skills others value in you – to yourselves. Happy Independence Day!
6. Dr. Orna Berry
Researcher, Entrepreneur, Executive
The first (and only) woman to serve as Chief Scientist and head of industrial operation at the Israeli Ministry of Industry, Trade and Labour
Think about the best contribution you can make to the workplace and to yourself.
Back to work after Corona, whether due to unpaid leave or layoffs, is an opportunity for women to regain greater comfort at the workplace. Not working or distant e-working gave women an opportunity to assess such things as focus, creativity, commuting and a greater presence at home. It also amplifies self-assessment such as job satisfaction as well as comfort at work.
Balancing skills, position requirements, aspirations and expected performance is optimal for both employee and employer, and gives much greater confidence to woman employees. It, also provides a clearer path for future employment and promotions, another dimension in self-assessment.
When women reevaluate their adaptiveness, and talents, they should also emphasize how well they managed complex situations during Corona days, offering new skills into their environment and as a result they can apply to jobs that are truly, best suited for them. It is a positive differentiation from men rather than being measured on a gender sensitive scale (require women to mimic men). Do include your experience in being productive and responsible during complex times of change.
Women returning to the workforce must think about the best contribution they can make to the workplace and to themselves. They must be comfortable, confident, determined and clear minded about their capabilities and establish a suitable agreement with their workplace resulting transparent self-assessment.
7. Sharon Brick-Deshen

Executive Director, Kolech 
Define, plan and mark your destination. Celebrate the journey.
We are all walking a path. It's worth looking directly at the destination while at the same time feeling the earth and stones beneath our feet.
Each woman has her own goals and destination – personal, family, social, professional and existential. And they exist in every field.
Just like when planning a trip with Waze, it's best to define, plan and mark the destination you want to reach.
And on the way, it's important to stop from time to time and self-observe; identify and seize opportunities, identify challenges and deal with them, reroute or recalculate the route as needed and to know that changes bring us closer and make us more precise in attaining our goal.
Every goal we reach deserves a victory party (Yes! Stop and celebrate!). Reaching a goal helps motivate us, and helps us develop and grow toward future goals and destinations.
Just like with Waze, expand the way you use the app and invite passengers on your journey. Speak, listen, and harness your new passengers, making them into partners to expand your circle of influence.
This past year has increasingly challenged us, but it has also provided us with small gifts and abundant opportunities. Use them. Get started and get going. Your path awaits you.
8. Mandy Broder

Artisan & Owner, The Workshop Gush Etzion
You're never too old to take baby steps!
There have been many aspects of our business that came to a complete halt this past year. After an extended break from using certain techniques for my art, picking them up again felt extremely foreign to me. But, like riding a bike, with practice, it doesn't take long to get back into the swing of things. Be kind to yourself. Take it slow – baby steps – and you'll feel that familiar flow return. Keep in mind that you're far from being the only one who's getting reacquainted with things that before the pandemic were second nature. The entire world has felt the effects of Corona, and if we're patient with ourselves, it will help us to be patient with others who might be struggling with getting back on track too.

9. Rocky Brody 
Senior Director of Demand at Freightos
Stay Grateful
You've spent over a year juggling work, kids, cleaning, PCR tests, remote events, cooking, remote Seders, QBRs, remote hiring, online shopping, and cleaning.
It's been a year. You did it.
But the excitement of returning to a more multi-faceted life brings along a different package of stress. You start to notice the details that didn't matter a year ago. At all.
Remember when a family meal, a quick chat with neighbors, or a Zoom meeting broke up the monotony of lockdown. Remember when all that occupied your thoughts was that your family was healthy and that you had a job.
Yeah, it's exciting to jump back into work. But work can wait an hour. So can cleaning. Resist the urge to fire up Slack, and grab a coffee with a friend, a kid, or a coworker instead.
Enjoy your commute. Enjoy the company of the people that you missed seeing in person. Take time to recharge.
And when you do dive back in, and the stress of your ambitious work goals begins to rise, be grateful for returning to a life where little things matter again.
10. Sandy Brudner
Owner and Principal Interior Designer at Sandy B Interiors
Start your morning with Life S.A.V.E.R.S
Although you may want to rush into starting your day, taking time in the morning for yourself will help keep you focused on YOU, your wellbeing and your goals.
I found that following these 6 habits recommended in "The Miracle Morning" by Hal Elrod to be very beneficial:
Silence – which I translate into prayer and thanking Hashem for His many blessings
Affirmations – creating a positive realistic statements about your life and saying them out loud
Visualizations – visualizing your goals materialize in detail
Exercise – do something you enjoy
Reading – a few minutes a day about a new subject you're interested in and want to learn about.
Scribing – jounalling about your day, your aspirations and your  goals.
11. Yoni Cantor Wiseman
The Accidental Weightloss Coach, Director of Virtual Assistant, Israel
With an MBA (Masters in BadAssery) and #WaterWoman
Each day we wake up with a new chance to keep the promises we make to ourselves.
Start with one new behavior. Make it small.
And decide: I WILL!!
I spent too long keeping promises I made to others until I no longer appeared on my own priority list!
We are adamant about keeping promises we make to others but easily break the ones we make to ourselves?
Why was keeping that "get healthy" promise I'd made to myself at 180/200/270 lbs not a priority? It wasn't important until I realized putting myself first didn't mean I was being selfish.
With every promise I kept to myself, I added to the reservoir of strength and energy that led to achieving my goals and having the ability to help others do the same. I could only give of myself if I worked on filling my own cup!
New skills takestime to become routine. Look at the day ahead, at your food, fitness, and self-care opportunities and make new "I Will" promises that will reinforce your goals.
Soooo? What will be your "I WILL" promise to yourself?
12. Dr. Tanya Cardash
Medical Director, Maccabi Healthcare Services, Jerusalem and Shfela Region
Exercise is the best medicine.
Twelve months at home takes its toll on the best of us. Venture out and get some exercise. Walking is an excellent form of aerobic exercise. It provides a cardio workout and strengthens our bones. Additionally you can benefit from the sunshine, which is a great source of vitamin D, but make sure to wear sun-block, a hat, and take a water bottle to ensure you stay hydrated.
Don't forget to take a friend with you. Companionship, conversation and fresh air are a great recipe for a healthy body and healthy mind.
13. Bridie Castiel
Social Media Strategist 
Just do it.
Nike got a whole lot right with this slogan and it's a motto I've been living by since Corona happened. The outside world seemed to stop everything in its tracks, but something inside of me just wanted to power on forward. In those moments when I'm thinking, worrying, procrastinating, I tell myself 'Just do it'.
'Just do it' has helped me start working out consistently, it's helped me refocus my business and achieve goals that I didn't realise I could achieve, it's helped me take better care of myself AND at the same time do more things that I enjoy or wanted to try. I just bought roller-skates!
Sometimes all we need is to think less, and just do it. I can't think of any better piece of advice at this stage of the pandemic to help get us back on track towards our priorities and goals.                    
14. LauraCowan
Judaica Designer
Get out and there and meet with people.
 We've all been stuck inside for so long its hard to get back into the routine of networking and socializing. Many of us work from home, and while Facebook groups have been a lifeline through Corona, it's not enough.
Don't wait for someone to ask you. Be proactive and set up a group of people of the same interests whether its for coffee, cocktails or networking. Create groups that are relevant to what you do or what you enjoy. As as silversmith, artisan and business woman, my current groups include Tel Aviv business women, Anglo silversmiths and Tel Aviv Judaica designers.

15.   
Keren Damboritz 
Psychotherapist and Educational Counselor
Choose one area in which to expand your freedom.
As we settle back into a routine, society expects us to be able to get back to giving of ourselves in that same way that we were able to give before the storm hit. Expectations to reach my previous levels of functioning, combined with ongoing instability have raised my doubts about whether there is room in my life for my own self-realization, and my ability to reach it at my own pace.
Within my personal journey toward balancing my life, I too have asked myself what is truly important to me. I began developing an idea for my business – an idea that meets a deep need I have had for years. I searched for a way to express it, so that it would also meet the needs of others.
My advice: set a regular time in your schedule to promote your idea. Begin with a small step.
Another idea, one that I received from Roni Kuban – share your idea with another person. It's up to you to decide when, where and how much you want to invest.
Incorporating your dream into daily practice will help expand your sense of freedom.
16. Ayala Danino
Manager, Fanny Kaplan Community Center
Learn to stop. Learn. Think.
Corona has stopped many aspects of our lives. In order to return to a routine that was better than the one before corona, I suggest stopping every day and thinking about what you've succeeded at, what makes you happy and what you've enjoyed doing.
Filter your tasks and choose the ones that feel right for you, advance you in your career, future, and your professional and personal life.
But how do you do that with so many tasks lined up and with so many day-to-day issues that need to be addressed urgently?
Just stop for a moment. Before your day begins or whenever you feel like you need to.
Prioritize your tasks according to their importance.
Take the time to think. And choose where to do it – whether through writing, while enjoying the landscape, or with your morning coffee.
17. Adv. Orly Eshai Gantz
Salary and Labour Agreements Department, Ministry of Finance 
Leverage difficulties that arose during corona, and turn them into insights.
In my case, corona increased my work pace in a way in which it was almost impossible to be with my family and kids, or at least allow me distinguish between work and home. It also didn't give room to think about our various wants.
What I take forward from this, is how important it is to create a distinction between work hours and being at home. It's important to take the time and plan the time I'm needed at home, taking into account my family's needs and my work needs, planning dates and times and checking off each item on my work and personal to-do lists. When editing the lists, I leave room for my own personal needs as well as for my aspirations.
18. Noa Eshed
Founder of Bold Digital Architects 
Co-host of the podcast Real Life Superpowers
Cliché alert: Hard times can help us grow.
I believe hard times force us to re-evaluate where we stand and tap into our inner strength. We can find capabilities we didn't know we had and come out on the other end stronger.
I interview many peak performers for my podcast and the harsh truth is that rough times are simply something nobody can avoid, corona or not. By keeping an open mind and understanding everything is temporary, we can do this.

19. Abby Estikangi-Carmel
VP Contributor, Seeking Alpha
Choose one thing on your list of long-term goals and go for it
Corona has taught us that there's no time like the present–carpe diem! We all get swept up by our daily routines and intense family-work-life balancing acts, while at the same time, most of us have a bucketlist of things we'd like to do or accomplish 'one day.' Resolving to do a few of these at once will usually end up in frustration, but focusing on just one that you can actually pull off can be very fulfilling. Other things on the list may then appear within reach.
Ever since my IDF service on the Kinneret, I've wanted to move up north. We don't have any family or friends in the area, but corona (and all its distancing implications) brought this idea into clearer focus and we made the move last summer. We're now surrounded by nature and serenity, rather than traffic and bustle, and this has changed our way of thinking about almost every other area of our lives.

20. Rina Fainstain
CEO, Nogaplus
Create your new normal with good habits.
Coming out of corona is a unique opportunity to build new good habits instead of resorting back to old habits. Did you know that good habits can make us more happy?
My new habit is to change my way of eating. This means eating more natural, and less processed food. And it's not just eating, it's the approach to food and the time invested and preparing a healthier food that is also tasty.
If you want to increase your well-being–feel more positive emotions, more meaning, closer relationships, and a greater sense of accomplishment, consider implementing these positive activities or come up with your own, every day to form habits that contribute to well-being.
Examples of good habits are:
Keeping a Gratitude Journal at night.
Practicing random acts of kindness to strangers
Engaging in a novel activity with your partner each week and talking about the new experience together
Learning a new word
Beginning a new hobby (or re-awakening one you enjoyed as a kid) 
21. Efrat Fenigson

VP Marketing, Mindspace,
Co-founder, G-CMO
Invest in your personal brand.
Whether you're a business owner or an employee at a company, your career goals need attention.  It may be finding a new job, winning new customers, getting a promotion or a raise. Whatever it is, your personal brand is key to building trust with your target audience, being perceived the right way, and being remembered by people.
If you're "top of mind" for people, they'll direct opportunities your way or speak positively about you. Here's one thing to remember: personal branding is not always about revealing private stuff. It's about conveying your personality… And you don't just show yourself – you aim to give value.
22. Noa Gadot
CEO & Founder The5Starz
Find an opportunity and seize the day!
Covid has hit most of us pretty hard, many people have lost their jobs and companies are having financial trouble. This is usually a time where, if we learn to adapt and are creative enough, we can really find a way to shine. For me personally, I lost my job in marketing and realized it would be very difficult to find a new one. So I took the plunge and decided to open my own business (super scary!). I saw the growth potential of online markets (seeing as how there was no retail), used my talents to my advantage and opened the5starz – a company that offers user generated content online. In a world where you adapt to change you can not only stay afloat, but rather grow, thrive and find your passion.

23. Ilana Gamliel
Empowerment Self Defense Instructor, El Halev
Self-employed fitness trainer and martial artist 
Set boundaries, it's ok to say no
We are often pulled in multiple directions. This makes it harder to stay focused and succeed. This was especially true during corona and its lockdowns, when work and school scedules were far from normal and life turned upside down. When a request is made of us and we are uncomfortable with it, or don't have time or energy, it is ok to say no.
We dont need to justify that no.
"No" is a complete sentence.
It is a word that allows us to stay focused and accomplish what we need and want to accomplish. In addition, when we know that we can say no, we give ourselves the ability to say Yes whole heartedly.
24. Dr. Liat Gantz
Senior Lecturer and Director of the Masters of Optometry and Vision Science Program at Hadassah Academic College
Dedicate a specific day and time to yourself, to do something that you love doing.
My tip is to dedicate a specific day and time to yourself, to do something that you love doing, and that fills you and satisfies you. It could be a sports class, an art class, a choir group, or even a coffee date with a friend. I find that the time has to be blocked off like a recurring meeting, so that all family members respect it and know that you are not available at that time. The time has to also be respected by you, i.e., you cannot schedule a work meeting or children's doctor appointment on that particular date and time. I look forward to my dedicated weekly day, especially during a particularly stressful busy or frustrating week.
25. Nathalie Garson
CEO & Founder, The Born To Do Business
I am not sure that I want to "get back on track."
 When Corona first started, we were taken by surprise and we thought that the world had turned into a science fiction movie.
And yet, at the end, we got used to it, we learned to appreciate the precious people in our lives, we discovered that we could use our time differently, and we readjusted priorities.
Some say they wish they were given another shot at life. I feel that this is what corona gave us – an opportunity to look at our life and the world from a different perspective.
Corona has given me the courage to start something I had always dreamed of but never had the chance to do – a Global Online Business Network for Jewish Women Entrepreneurs, to connect and support each other in a sisterhood across the globe.
So, I am not sure that I want to "get back on track."
If corona was our opportunity for a different perspective on life, then maybe I'd rather move forward on this track. Hopefully, this will allow us to keep a fresh perspective without reverting back to taking precious things for granted. I invite you to join me and to continue to move forward on this track.
26. Leah Gniwesch, PhD
Director, Jerusalem Coaching Institute
Start and end your day with this simple exercise.
I start and end my days by writing in my journal.  Journaling keeps me present and joyous,  helps me savor every moment and also keeps me aligned with my values and purpose.
I found this especially helpful during the pandemic.
When I work with coaching clients I create customized writing exercises for their specific goals and the results are extraordinary!
Ready to give it a try?
I suggest beginning your day by answering the following questions:
What is one thing I am looking forward to today?
Who is one person I can connect with today and how will I make that happen?
What is one thing that I can do today that will make me more of the person I want to be in this world?
End your day with the following:
What are 3 things that I am grateful for today?
What did I do well today? What am I proud of?
I hope that you enjoy discovering the benefits of this simple practice and also recommend that you consider splurging on a beautiful journal and pen that you love- you're worth it! ????
27. Helen Gottstein
Founder of Loud and Clear Training, a communications consulting company
Stop waiting to be noticed. 
Visibility grows careers, so you have to get heard. Go to meetings early and choose the chair nearest the most powerful person in the room. Review the agenda, gather your thoughts and speak early. The earlier you speak, the less likely it is someone else will say what you were thinking but were holding back. Repeat. It will get easier. And you will get noticed.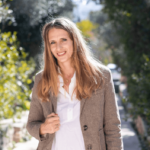 28. Dorit Graiver
Tour Guide and CEO of Yerushalmit Tourism Company
Search for new customers in less obvious places.
After corona is the perfect time to challenge yourself to step out of your familiar circles, explore other pastures, and find customers in places you never thought to look for them.
As an example:
During corona, many government and commercial tenders got stuck and weren't published. Tenders geared towards various suppliers and service providers in various fields, some of which may be relevant to your business, have been recently released and published.
Contrary to what some may think, tenders are not only geared toward large commercial companies and enterprises. Some are geared specifically towards small businesses and experts in their field.
The tenders can be found on governmental websites and sites such as Yifat. It's time to find about those tenders and submit a proposal!
And if the paperwork is a turnoff – some businesses will do it for you, for a reasonable fee.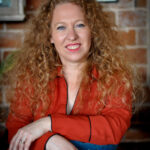 29. Netta Granot
Innovation Dynamo
Co-founder, SHEvyon, FoodTech Expert
Understand and refine your personal mission.
Get the most out of the break that Covid-19 enabled, in order to fine tune your career.
Understand and refine your personal mission by exploring the gift you will contribute to the world. Define your new vision and set attainable goals that you want to achieve in the near future. Listen to your heart, embrace changes and don't be afraid of what others say. Surround yourself with a supportive sisterhood and start moving.
30. Miri Grouchko
Coaching, self-development with Jewish tools
Reconnect to your mission. 
This year has been like many others, a year of survival. I was overwhelmed with the small details of surviving – lockdown, kids, and work. The challenge to survive was so tiring, exhausting and draining.
In order to gain back energy and the joy of creating, it's important to rise above the situation and ask yourself – why did I set out on this path? What's important to me? What are the abilities within me that are waiting to be let out?
Imagine yourself as the great woman that you are, a unique woman of influence, when you bring all your abilities forward.
Now, go out there and choose your next step. One concrete action that will restore your desire to do and to build, on the journey to who you want and deserve to be.
31. Shira Hadas Nakar
Journalist at IPBC Kan
Don't be too harsh on yourself.
Sometimes it seems like everyone is running faster than us, everyone is taking advantage of corona to gain more insights, starting a business, becoming perfect parents or taking up baking on a professional level.
But the truth of the matter is, that for everyone the past year has not been easy. It's really ok to breathe and say – well done! We survived it! Next year will be better.
Love and kindness meditations to inspire compassion towards others.
We couldn't prevent the hardships and heartaches that occurred throughout this pandemic. But what we can control is our individual response. I suggest that we respond with compassion.
Through compassion, we are not able to fix or solve the world's problems, but we can improve our own wellbeing and for those around us. Compassionate feelings and thoughts have a radiating effect, often extending kindness, forgiveness, and acceptance along with it.
How can we exhibit more compassion towards others? The answer is practice and awareness. I find that doing a "love & kindness meditation" and focusing on feelings of empathy and compassion for people that I encounter, can reinforce and strengthen compassionate thoughts and actions for others.
But first, don't forget to make sure to practice compassion and acceptance for yourself.
32. Cynthia Hannah 
Author, Miracles from Israel
Love and kindness meditations to inspire compassion towards others.
We couldn't prevent the hardships and heartaches that occurred throughout this pandemic. But what we can control is our individual response. I suggest that we respond with compassion.
Through compassion, we are not able to fix or solve the world's problems, but we can improve our own wellbeing and for those around us. Compassionate feelings and thoughts have a radiating effect, often extending kindness, forgiveness, and acceptance along with it.
How can we exhibit more compassion towards others? The answer is practice and awareness. I find that doing a "love & kindness meditation" and focusing on feelings of empathy and compassion for people that I encounter, can reinforce and strengthen compassionate thoughts and actions for others.
But first, don't forget to make sure to practice compassion and acceptance for yourself.
33. Adv. Efrat Shoham Hildeshimer
Leadership and Social Impact Entrepreneur
Find your blind spots. Be curious.
According to the circle of knowledge: there is what we know, there is what we know that we don't know, and there is what we don't know about what we don't know – and this is the heart of the matter.
The professional turning point of my life came when I discovered my blind spots; the moment I was exposed to the things I didn't know that I didn't know.
Everything changed at that moment I learned about the world of impact entrepreneurship – the spheres of influence of civil society and the fields of creating change in reality.
Curiosity is a strategically important. The great innovations and inventions throughout history are the result of curiosity. Curiosity is the raw material through which we feed the desire to influence and promote change.
Be curious. Open your eyes and ears. Listen to your inner voice. It doesn't lie. Create your own playground, your own private sandbox in which to create experiments, learn and grow.
34. Hadar Homossany
Product Manager
Patience, modesty and creativity. 
The lack of routine during the crazy period of corona brought with it many difficulties and frustrations. In an almost impossible situation, we learned to do things a little differently, we were given perspective, and a few life lessons.
My tip for a smooth return to routine is to not forget what the lack of routine taught us: patience, modesty and creativity.
I decided to empower myself with these three qualities as a better way of life for me, as we return to routine.
I learned that when you do things with patience, modesty and creativity, you can conquer any summit – from toilet training to advancing in your career. Most importantly, appreciate routine and the work that comes with it. Even when it's hard. Even when things are hectic. Be grateful for routine.
35. Yosefa R. Huber, CPA

US-International Tax Specialist 
Forgive yourself and don't look back. 
Cross off things from your to-do list that aren't essential; pretend you accomplished something and move on. A mounting to-do list generates more anxiety than productivity. The longer tasks wait, the more daunting they seem.
Break menacing tasks into smaller parts and just DO IT! Every time you have to think about that task, you're wasting energy you could have used to get $#it done.
Is your bookkeeping from 2019 still waiting to be organized? You can still start a good system for 2021! Super late taxes? They're not really harder to do today than if you did them on time. Your accountant is not judging you. The only thing getting harder is mounting penalties and interest, or refunds you may lose.
Talk yourself down into reality and perspective; make excuses for yourself if needed. I was really panicking recently. I was nowhere near where I wanted to be for this season. Then I said to myself, "Dude! You're training a new employee, you migrated to a completely new client and project management system, and there's, like, 316 new tax laws this year! It's not your fault; you're not a slacker, it'll be okay." Then I crawled out from my dark hole and got back to work.
36. Talia Ilan
Conductor and Music Editor at Kan Kol Hamusica Radio Station (IPBC) 
Find a purpose by helping others. 
In the corona period I mostly worked from home. It saved me a lot of travelling time, and since I don't like wasting my time, I decided to volunteer in several ways. I gave lectures to Holocaust survivors, I started a campaign to promote female conductors from all over the world, but mostly I helped animals organizations by transporting stray dogs and cats to their new homes or to medical treatments.
These things not only made me feel better by helping others, but they also gave me the sense of mission that lifted me up and inspired me to come up with some new ideas!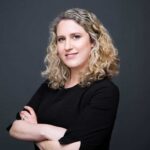 37. Naama Kaufman Fass
Senior Deputy to the Director General at the Ministry of Economy and Industry
Sometimes a "no" is the best thing that could happen to you.
Don't be scared to turn a crisis into an opportunity.
As a result of the corona pandemic, you may have been fired, sent for infinite leave without pay, or maybe your workplace closed down or has become irrelevant.
What do you do?
Don't get overwhelmed. Not everything is personal. We just survived a world crisis.
Don't stay on infinite sick leave. Try to get back to the workforce as quickly as possible, even if you can continue to receive unemployment benefits. That's not a good situation for you. Period.
Don't fear changing a profession. There are a ton of courses in different fields that can help you retrain. It seems complicated? Contact the employment office or the Ministry of Labour.
Don't hesitate to contact everyone you know. There's no shame. Men do it easily. We can too. You'll be amazed at the number of people who are happy to help.
Talk about it. Don't hide your job search. It doesn't mean your desperate or that you can't do it yourself. You're just telling the world your searching, and your giving it an opportunity to make you offers.
Social networks. It's time to work on your LinkedIn profile, use Facebook, etc, and update your CV.
Yes. Get professional guidance. Even if it costs you 400 NIS – you'll make your investment back.
Find a mentor. It will help you focus and concentrate. This is right for any job, at any stage, holding whatever position.
38. Ira Kharakovsky Dotan
Digital and Social Strategy Expert
Owner of Ira Hok – Instagram for Business & Instagram Israel Official Community Leader
Be authentic. 
It may be cliché, but it's so true – be authentic. Don't be scared to share your difficulties, be vulnerable and real. Don't try to display the perfect picture on social media.
When returning to social media after a period of absence, or after having made a fundamental change in our line of work, we need to rediscover our voice, to be attentive to our audience and to be aware that the needs of our audience may have also changed.
Sharing and reflecting on our process, as we go through it, the "rerouting of the journey," our deliberations and fine tuning as we get back on a path will help us be authentic, and prevent us from falsely representing ourselves.
When I shared on Instagram a post about the difficulties I was going through with my business, I received hundreds of responses of sympathy and appreciation for not only sharing my successes, but also sharing the "less photogenic" sides of my reality. As a result of the post I gained new clients and received offers for new projects and partnerships.
*This tip is not only true of Instagram but refers to all social media platforms.

39. Judy Labensohn
Writer
Chair, Co-Housing Israel
De-clutter. 
For me it started with sentences.
The more words I threw out, the stronger the sentence.
It spread to the closet, kitchen, porch.  I made room for new shoes, knives and flowers.
It spread to friends. I prioritized the ones who energize.
I made time for dance and music.  Having more time and space, I looked happier, felt stronger. Lilacs bloomed.
Sometimes the people closest to us are bad for our souls.
De-clutter. De-clutter.
You can survive and flourish, become your deepest self.
Each woman will throw out what/who she chooses, but here's my advice:
Keep the floss, piano and sex, all vital to well-being.
40. Lihi Lapid
Author and Social Activist
Don't rush back. 
I'm not in favor of rushing back.
During corona we learned a lot about the importance of home and family and connection.
We learned that you can get by with less.
We learned that vacation can be just walking on the beach, on the street, or meeting people.
And if there is one tip I would give (or take), it is to remember that it takes less to be happy and that we need to remember every moment in which we had a good time.
Through corona we learned that moments of happiness are sometimes just a cup of tea in the living room with the people we love.
So when thinking about getting back to the big race out there for success, I would get back to it slowly, and only to the parts that I really, really missed.
41. Chaya Lev
Founder/Creator of the Chaya Dance Movement
Breathe. 
As a cancer survivor, and dance movement coach, I have rediscovered my power and strength through my breath.
The way I connect to my BREATH, is by putting on my favorite song and telling myself that no matter what happens, I will be okay. By doing this, I'm living in the moment and embracing my feelings in that moment, and allowing the simplicity of my breath and the stillness of that breath to push my body forward so that I can feel safe within myself as I move, flow and shake in this world confidently and freely.
42. Orna Mazor 
Educator and Preschool Owner 
Start with a small step. 
When there is chaos around us, emotional or physical, we are overwhelmed, frustrated and worried. When we're flooded with all of this, there are so many things that need to be done, but we have such little energy to get it all organized. Despair can take over and leave us passive and disappointed in ourselves.
What we need is to take just one small step. An initial step that will help us feel like we succeeded. Even if it's just to get out of bed. There are no small successes. Every success is significant and builds within us more confidence in our abilities to help us march forward.
43. Talya Michaelson
Interior Designer
While we're all so happy to finally be able leave the house, we should also be happy to come back home. Here are a few tips to making your home your happy place:
(1) You should love what you see even before you enter the house. No one wants to be greeted by piles of newspapers and bottles that have been waiting to be recycled for at least a week.  Recruit a family member to take out the recycling and move the recycling bins to a (more) concealed area or buy nice bins that come with a lid. This is also the perfect time of the year to add colorful flowerpots to the entrance to your home.
(2) Declutter – keep only what is needed and what you are truly emotionally attached to and, of course, any gifts given to you by your mother-in-law (!).
(3) Replace stained and/or worn out linens, throw blankets and pillows that survived Covid with you or that you just can't stand the sight of anymore.
(4) Add an accent wall that makes you happy – you can use paint, wallpaper, or hang a gallery wall that makes you smile when you look at it.
44. Rachel Miskin

Owner, Temptations Cakes 
Embrace your creativity and hidden talents.
Don't let preconceptions about your skills and abilities limit you. We tend to pigeonhole ourselves and others, and at times it's difficult to see beyond the confines we've constructed for ourselves. Everyone is comprised of so many diverse elements. You may not think of yourself as an innovator, an athlete, an intellectual, an artist, but sometimes all it takes is a leap into the unknown to achieve something extraordinary. I began my professional life as a journalist, which was rewarding in many ways, but it was only once I took up cake decorating that I started to see myself as creative, artistic and independent. It gave me the courage and the confidence to develop other skills and interests, things that would have seemed impossible a few years earlier.
45. Nathalie Moon

Community Management Expert 
Turn your business into a flexible business. 
Every business has an "over-the-counter" end game, which our business strategy and tactics are designed to serve. The overarching goal is rigorous. If you turn your business into one where the strategies and tactics are flexible, you will be able to recover from any situation the market decides to throw at you – including a global pandemic.
To keep your business flexible:
Design short-term tactics.
Act fast
Stay focused and know what purpose each action you perform serves. Even the smallest ones.
Stay alert. Know what is happening in your market and in launching markets at every given moment
46. Rachel Moore
CEO, Moore Connected Communications
Take the best of pre-corona and corona with you. 
I think that one of the most important ways to get back on track after corona is to move forward, not "return" to life before.
We all faced this challenge differently and have had no choice to adapt. I believe we were meant to move forward with an integration of our realities.  Take some time to assess what you missed most from pre-corona days, that you are excited about re-incorporating into your life, and then take active steps to establish habits. But also assess what you have learned, gained, and achieved because of corona that you want to hold on to. That may mean better work-from-home habits, modifications to your living space, increased personal time, a new hobby, or a new skill mastered because you had the time. That integration will mean a new start, not a return, and will help you focus on your corona "wins" as limited as they may be. Here's to a great year for all of us!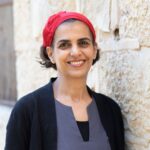 47. Anat Mufkadi
Entrepreneur and Social Activist
Refine your goals and tools.
Corona has affected our lifestyles and our perceptions of employment. We cannot continue with the same routine we had before corona. Returning to routine is the time to ask and examine the goals and objectives we set for ourselves, to examine what we did during this period and what habits we adopt as we return to routine.
If lockdowns at home required you to start a daily exercise routine, and you found it helpful, adopt this routine and make it your new normal. If your workplace no longer seems like the place you worked before corona, check if it has undergone a positive process and whether your place of work is aligned with your short-term and long-term employment strategy. If you have invested time in yourself to train, learn, and acquire new tools, make an effort to find time for this in your daily life as well.
It is time to ask questions, and gather and weave the insights that have done you good during this period, into your new routine.
48. Kineret Muller
Director of Marketing
Get out of your COVID-induced routine.
Like many sheltering at home, I looked for ways to replenish my energetic reservoir by introducing new activities into my life, some examples: a baking challenge (a recipe a day), learning with e-courses (AI in marketing) and attending a bi-monthly zoom drawing class (opening my creative chakras). These challenges helped me bring positive energy, creativity and leadership into my personal and professional life.
But now, to kick start this new post-COVID phase, it's important to continue doing the things that have helped you feel good this past year.  But build on that momentum…deliberately do something different from your routine activities. Go out and get a haircut (I just did),  go for a hike and reacquaint yourself with Israel's landscapes, get your body moving in all different ways with yoga, or do an activity that gets you out of your comfort zone. Whatever you do, be good to yourself.

49. Professor Karine Nahon
Associate Professor, IDC
President, Israeli Internet Society 
Use your weak ties. 
From the idea of Kintsugi (opening paragraph of this post), we understand that every failure is in fact a good thing. If you know how to weave with gold, you can turn yourself into a person who is much stronger, able to withstand difficult challenges.
As a researcher on the politics of information and networks, we know that there is something called "strong ties" – these are the networks that are close to you.
But we also know, through experiments, statistics and research, that when we need help, and things are not going well, we are more likely to be helped by "weak ties" the networks that are less obvious to us, and also further away.
My tip to you is to look for the weak ties. Get the names of the people who can help you, but are more difficult to reach and reach out. Get their support to enable you to get to the next step.
50. Aliza Naon
Process and Organization Specialist at SmartBizOps
Pile up on the challenges
It's been a difficult and challenging year BUT it doesn't mean that you can't or shouldn't pursue your own challenges. The one that YOU choose to master.
When I decided to launch a new business at the end of last year, two weeks before the third lockdown and six months pregnant, I knew that it wouldn't be easy. It also meant that if I could make it in this environment, it would be much easier once the situation gets better.
And I was right, yes it was hard. Yes, I did cry and sweat my fair share. But looking back, I'm glad I didn't get overwhelmed by the already challenging situation.
Corona taught me that it's fine to try even when it's going to be very hard and I might fail, it's also fine to have to lower my expectations based on the circumstances. And the most important thing it taught me, was that there will always be A LOT of things out of my control.
Instead of waiting to have the perfect conditions to try something new, I better try the "something new" and deal with whatever comes, as it comes.
51. Ayelet Noff
Sliced Brand, Founder and CEO
Make your dream(s) your reality!
I think corona has given us all a fresh perspective on how fragile life really is, and made us aware that we only have this one life which is limited in span, and therefore we must not wait to pursue our dream. Whatever career move you've dreamt of making for years, but haven't done it yet, do it now! We all have life decisions which we keep postponing for when "the time is right." Don't wait any longer. The time is right, right now, more than ever. If you fail, then you'll fail and move on knowing that you at least tried. But if you don't even allow yourself the chance to try, you'll never forgive yourself.
52. Rebecca Pash
Fitness Trainer and Holistic Nutritionist 
Take control of your health.
After a year of living in the unknown, spending way too much time stuck indoors and eating too much takeaway, now it is time to get outside or into a gym and start moving again. It is also the time to take note of what you are eating and how much water you are drinking. Our health is so important and sometimes we take it for granted.
But trying to change everything at one time can become overwhelming, and for most people they will give up after two weeks. My advice is to pick one thing that you think is doable and do it for at least a week. So, if you want to drink more water, add an extra cup to your day and just do that for a week. Then the next week add more vegetables to your meals, and then the next, swap out the white pasta for whole wheat. And you can also add some time in the gym. Each week you can add something new to keep you feeling good and get your health in check. We can't do everything at one time but we can make small changes to reach big goals.
53. Inbal Pearlson

Strategic Integrations, Wix
Practice self compassion. 
It's been a rough year. Try not to be too hard on yourself for not reaching perfection. We all practice compassion with our kids. I remind myself to have similar reactions to my own non-achieved goals. Remind yourself why you want to achieve it and be kind to yourself even if it wasn't met. You will get back on track, try not to over analyze and self blame.
54. Peta Jones Pellach
Educator and Activist, Jerusalem
Senior Fellow, Kiverstein Institute
Be in awe of yourself. 
You are amazing and you need to acknowledge it. You have just survived an unprecedented year in human history. You cared for others, providing for their material, psychological and spiritual needs. You stayed sane and helped others, too. You learnt knew things, despite the demands on you. You were a calming force; you were a force of nature. In the past year, women bore the brunt of the economic decline and the absence of formal educational structures. Women adapted and were agents of change. They had to cope with the frustrations of men, who too often became violent, the concerns for the health and welfare of their elderly parents and the boredom and fears of children. They cared for the ill; they comforted the bereaved; they provided hope. Whatever you did, you were wonderful. What you did for others was remarkable; what you did for yourself, even more so. I am in awe of you.
Women tend to undervalue their own achievements. Don't make that mistake. Take pride in getting through the year. Move forward with confidence. You are awesome.
55. Milli Pelled

Marketing & Business Development 
Working from home also requires a framework of time and space.
During the pandemic, many of us have experienced working from home. While working at home may be very pleasant and comfortable (also saving us time and annoying traffic), it was also a challenge because of the distractions we have at home.
During this past year, I learned that a defined framework allows for more productive work and a higher sense of satisfaction.
It's important to have a designated workspace at home. Sure you can work from almost anywhere in the house, but having a designated workspace encourages you to get back into the things.
I recently invested in turning one of the rooms in my house into a workspace, an investment which has paid off.
Also, defining when your day begins and ends is very important even if you don't have meetings with clients. Start your work day every day at the same time. The same goes for your off-work hours. Define them and stick to them to avoid burnout.
Having a defined framework of time and space can make a huge difference as you get back into a routine.
56. Naomi Pelled
Healthy Lifestyle Motivator
Love and care for yourself so that you show up better in your life.
Consistency wins – with your energy, mind, body and soul. If you do something consistently, you can conquer whatever you desire. This last year has taught me that with consistency and my morning routine of silence, whether it be prayer or meditation, affirmations of abundance, self love, care and whatever you desire, visualisation (manifesting the life of your dreams), reading self-development books, listening to podcasts, movement (exercise, walking, dance, whatever you are physically able to do), and journalling (writing down your gratitudes, your daily things you want to achieve, weekly/monthly goals, and aspirations longer term, anything you dream of is possible with a little action.
57. Gilda Posner

Event Planner/Manager, Epic Events Israel
 Be organized, be flexible, and expect the unexpected.
When I began Epic Events Israel, my vision was to transform my clients' joyful celebrations into future beautiful memories. As corona hit, clients' dreams were postponed and some even cancelled. Everything was put on hold. I seized the down time, took to the trails and travelled around with family and friends. It was a perfect way to see the beauty of Israel.
In time, I came to the realization that even if things are not in our control we can make amazing things happen with persistence and creativity. Eventually, as restrictions eased up, many plans and events had to be changed in a very short period of time. Even weddings, which are normally planned over months in advance, were reorganized and reset within just a day or two. While it may not have been the client's initial vision, the importance of the event prevailed and beautiful memories were created nonetheless.
As a nation, as we take our first steps out of corona, make a plan geared to today's reality, but be ready to adapt as needed. And just like on those mountain climbs, when you get to the top, take a deep breath and embrace the big picture.
58. Meira Primes

Passionate Brand & Growth CMO, Cybersixgill
Focus on being or becoming self-aware and centered.
Now, centered means different things to different people. Professionally, to me, this means – understanding myself and what gives me and my career meaning and passion.
Martha Graham said it well when she stated: "Great dancers are not great because of their technique, they are great because of their passion."
Meaning and passion are so important in everything that we do!
Along the way, please remember to speak your mind, share opinions and weigh in. Your voice matters. Your voice has meaning. Find your meaning and share it!
59. Sivan Rahav Meir
Journalist 
Do things gradually. 
Rabbi Meir Shapiro from Lublin established the Daf HaYomi. Every day, a little bit.
I've learned from him, and started HaHelek HaYomi (a small part of Jewish learning every day). There's a daily Tanya lesson. There's a daily Tehilim lesson.
We conquer larger goals by learning every single day, just a little.
I recommend that as we get back to our routines, do it gradually.
We don't jump from 0 to 100. We don't go from being at home all day, to being outside all day. We may not be returning to work full-time. Not all kids will get back to learning right away, at the same level they did before schools dispersed.
Remember this daily mechanism.
Take it slow. Move forward a bit more every day and watch yourself advance.
Good luck to us all!
60. Shlomit Rauner
Educator and Social Activist 
Volunteer. 
Think about a cause that is important to you – ecology, health, education, welfare. Find a relevant Facebook group and organization. Write letters, attend demonstrations. Raise awareness. Get in touch with MKs. One hour a week. Every Friday. A few minutes a day.
Whatever works for you. It will create a space in which you can be influential, and along the way, you'll be making the world a slightly better place.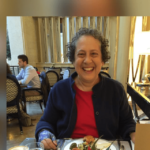 61. Fern Reiss
Book publishing, Expertizing/publicity, Strategize/Publicize/Monetize, Business Coaching and Psychology of Price Consulting
Dare to be different. 
Everyone in the business world follows the same gurus and regurgitates the same maxims, and as a result, everyone wonders why they're getting the same tired results. Don't be afraid to be yourself. Do it the way you want. A lot of the standard advice and wisdom is just plain wrong, even though everyone is repeating it. Funnels don't always work the way they're supposed to. You don't need to spend your days giving away free information to launch your business. You can be successful without spending your entire life on social media.
You can set your own boundaries, create your own possibilities and write your own script. Extra points if you can consistently do it with a good sense of humor. If Israel can do it as a country and create its own path, we can all do it too.
62. Liat Ron
Economics Commentator
Lecturer on Wise Consumerism
Get back to being yourself. 
Once you know who you are and what you want, it will be much easier to market yourself for you next position.
Many women were laid off as a result of corona. But I hope it's not because they chose to take unpaid time off.
It's very important to stay in the workforce, or at least get back to it as soon as possible. Women who don't return to work, may find themselves in a very difficult position when they do decide to return.
Women have the ability to get back to work. And they should do it even if they are offered less pay. The reason is because women will be in a better position to improve their status if they are in a position. Without a position, it will be harder for them to negotiate.
63. Bazy Rubin
Owner of Buzz Team Building and Video Editor at Silly Monkey Video Productions
Be like Chumbawamba, get knocked down and get up again and no one will ever keep you down.
If after getting knocked down staying down is not an option, then you'll just have to find it in yourself to get back up. When covid happened my team building business was growing rapidly. I had just hired two new staff members, ordered an insane amount of merch and then bam. Realized there won't be any workshops in the near future. I could have stayed knocked out on the floor. But I had a family to feed. So I sat and thought, what other strengths and talents do I have?
With kids running between my legs and being very pregnant I opened up my second business for video editing. I pushed forward because I told myself there is no option to just sit and wait for things to get better.
Needless to say, I am busier than ever, and it's been such a blessing. Chumbawamba may have been a one hit wonder, but each and every one of us has more than one talent and one passion. When one door closes it's up to us to bust open a few new doors and get back in the game.
64. Batsheva Rutenberg
Owner of Studio7 Fitness Studio and Personal Trainer
In order to help yourself get back into the flow of your exercise/meditation routine, or to start a new one, schedule in your weekly workouts just as if you would schedule an important meeting that cannot be easily cancelled.
Regarding exercise, it is important that if you have not worked out for an extended period of time, to let yourself regain its strength gradually.
Nutrition takes a major role in getting into shape and general wellbeing, it's important for each person to find out and practice what that means for themselves. A tip on that is to realize that your body often mistakes thirst for hunger, therefore remember to drink at least 2 liters of water daily.  Additionally, it's best to ensure that one has three set meals a day, while one should not eat too close to a workout, they should ensure that they have enough sugar in their blood before starting a workout.
Before you get too tired especially in the evening, get your workout clothes on, which will cause you to get started and not push off the workout.
It is not easy to start but once you start you will not regret it, as is my studio's slogan "believe in yourself!"
65. Vardit Shafran
Graphic Designer
Owner of a business branding and website building studio
Dare, dream big and do exactly the opposite of what logic tells you.
Corona disrupted every aspect of our lives. When such extremes take place, our natural response to such extremes is to reduce development and activity out of a natural and understandable fear.
Like many business owners, I too became fearful. At first, I didn't know how it would develop, or if my services would be needed any further.
But when things calmed down a little, it was time to do something I had wanted to do for a long time. It was time to develop my business!
I thought about it and did it accurately and in a focused way while adapting to a new reality: I rented a new office.
As a result, my business grew.
All because I dared to dream.
Believe, dare, dream big and succeed!
66. Daphna Shalev
Data Manager
Cherish the everyday routine.
You don't know what you've got till it's gone, don't you? Coronavirus aside, in recent months, my family and I returned to Israel after 5 years living in the US. During this time period, we've handled the papers (including importing a cat), packed all of our things, then had our flight delayed three times (due to coronavirus), quarantined in a mandated hotel (instead of already-reserved temporary housing), moved to a new (practically empty) place, had the kids start daycare in a new country, and both my husband and I started new, high-expectation jobs. Oh, and our container is still on its way, by sea. The pandemic has brought us so much uncertainty in so many aspects, that when we can finally look back on it, I hope we remember how nice it is to just have a plan. I, for one, am ready to settle back in with some good old routine.
67. Emily Shopen
Educator and Civics Teacher
Dream.
This period gave us time to dream. For me, corona slowed my pace at the beginning, and then moved to an insane flow of work. When things were going slow, I dared to dream – during the day and at night.
Upon returning to routine, I pounced on one of my dreams. All I wanted to do was make it come true. Intense and focused work gave me the energy and strength. Realizing my dream filled me with satisfaction and fulfillment.
Realizing a dream, whether big or small, gives us strength not only to return to a routine, but to create a routine that is different from our previous patterns, thereby connecting good habits we formed in corona, with the routine we will form as we come out of it.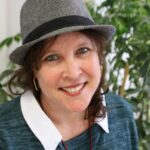 68. Yael Steinberger
Interior Designer
Senior Lecturer at leading Israeli design colleges
Head of the English speaking community Interior Designers in Israel
"Take me to your leader": set up a meeting with the best of the best.
Who is the colleague you most admire? Someone from your field or profession who has years of experience and is successful at what she does? Now is the time to meet her.
After a year of not meeting people, it's time to get out. Take a deep breath and contact her directly: say you admire her work and would appreciate if she could make time for a short meeting with you. Be flexible about the time and place she offers. Prepare a few bold questions, but also leave time to hear what she has to say without your prompting.
Do you know what the best part is? You have nothing to lose.
Successful career women are happy to share good fortune. She'll be happy to make the time for you.
And if you're afraid she'll say her time is valuable and she can't be bothered to meet you, or why should she give you her hard earned tips for free,  well, that's good news. Because that is not the type of person you want to be giving you long term career tips.
69. Dafna Strauss

Entrepreneur transitioning to cyber
Past accomplishments shouldn't weigh you down.
Embrace change, even drastic changes in your career path. For a while, I persisted in my prior career because I had worked so hard to build my business, my skills, my contacts. But one philosophy I live by is not to look back if it'll hold you back. Am I on a growth track today? Yes? That means everything that got me here has served me well. Corona tanked my business, and now I need to appreciate what was and let it go so that I can travel light on my new journey.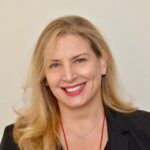 70. Nava Swersky Sofer, Adv. 


Co Chair, Directors Leading Change
Head, Music, Technology & Innovation, Rimon Music School
Make your voice heard. Speak up and share your knowledge; the world wants to hear.
Get back into the swing of things and remind potential partners and clients of your expertise. Share your knowledge on stage, either physically or virtually. This will help you establish (or re-establish) your reputation as an expert in your field, remind people of your skills and open up new avenues for work and collaboration.
71. Anat Tehori and Sarit Safra

Founders of Hooga – connection and communication games 
Surprise yourself.
 Rabbi Nachman said: Do not be like old people.
Old age is not a physiological age, it is a mental one.
Old age is when a person thinks that what has been is what will be. And there is statement that is more false than "That's how it is. I'm just like that" (nervous, lazy, I don't have the talent etc.).
During corona we learned that we have no real control over anything, and that what can help us, is our ability to be flexible and to change as our reality changes.
Every woman can testify that she surprised herself in one way or another.
Our tip is to take this power and leverage it into your everyday live. Not to limit ourselves to things we know, but rather to fly high enjoying life, and not to stop growing – with new ideas, learning, hobbies, experiences.

72. Dr. Nili Yanai 
Obstetrician and Gynocologist 
Specialist in Ultrasound and Prenatal Diagnosis
Hadassah Medical Center and Private Clinic, Jerusalem
Recognize how fortunate we are to live in this age.
A hundred years ago there was a global pandemic that killed millions of people. With the outbreak of corona, we found ourselves in a similar situation, forced to defend ourselves again by the same methods: wearing masks, social distancing, disinfecting our hands and praying for the end of the virus.
After years of research and development, and the emergency global mobilization of science and budgeting systems, a sophisticated vaccine has been found with a short period of time.
We're lucky to be born into an age where knowledge is respected and shared, and where it is built layer upon layer, and we're not afraid to apply it.
Wishing us all, that our routine be a routine of joy, one of creation and collaboration. That we should always look deep into matters and recognize what we take for granted.
73. Anat Zuria
Filmmaker
Improvise.
 My favourite writer, Nicholas Taleb, wrote about a black swan, the unexpected crisis that no one saw coming. He recommended looking at it as a wave, and surfing on it. I know he did not have small children in lockdown. Let's see him surfing the waves of chaotic cries.
But it's precisely the unexpected that is part of my work as a documentary director, and from which I learned to improvise and enjoy my inventive skills. The most important part of improvisation is the ability to not be bound to one narrative. It limits the imagination and causes us unnecessary suffering.
I'm currently in the United States working to promote a new film with an efficiency that surprises me. All because of Zoom meetings which have become a regular mode of communication. I have learned to prepare good lighting for those meetings, and enjoy them.