It's an amazing time to be a woman. More awareness than ever to gender equality and the importance of self-fulfillment have prompted organizations, leaders and individuals to help women meet their goals. 
Naturally, many women will look for guidance at the start of their entrepreneurial journey. However, in today's rapidly advancing tech-world, we risk losing out if we don't adopt new tools and techniques to help us work smarter and remain competitive. In today's world, it is always the right time to consult with the pros.
In honour of International Women's Day, we've mapped out a list of 16 Israeli organizations that help women business owners. The list is dominated by womencentric resources but also includes organizations that promote the development of small businesses run by men or women. We also chose to feature Facebook groups that have become a key resource for female professionals. Dive in and use this extensive list as a resource to help drive your success!
Men, step aside. Only women Israeli entrepreneurs are eligible for the services of these great organizations.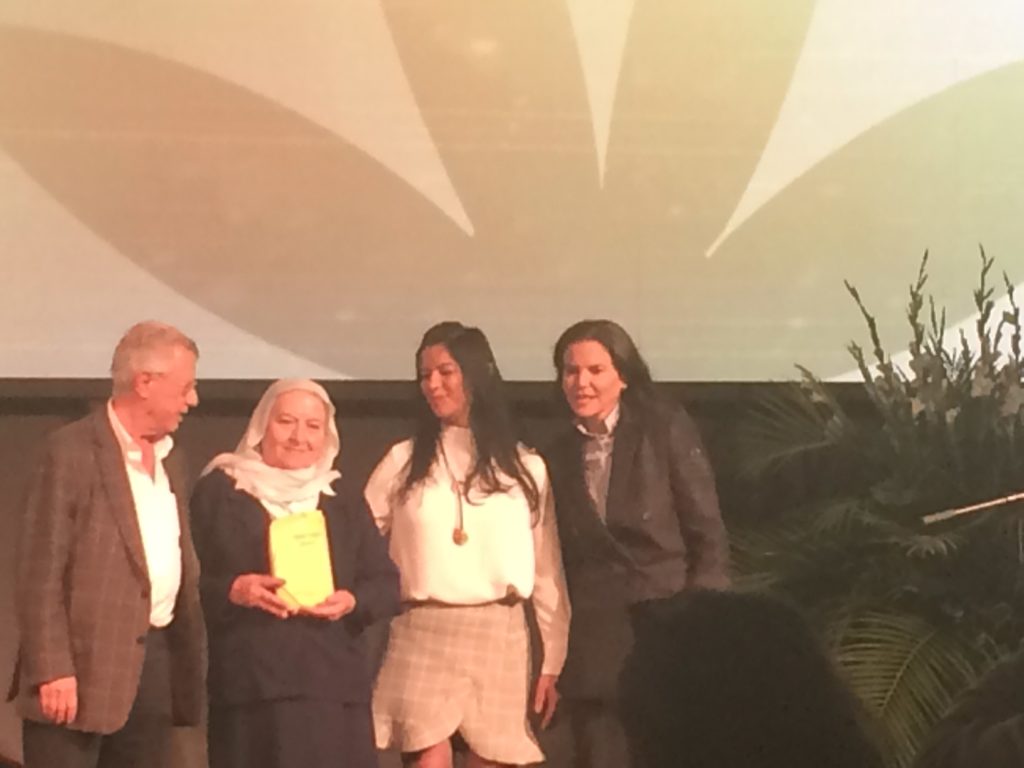 Jasmine promotes the economic development of all Israeli women, regardless of creed, class, socio-economic status, race, or ethnicity. It fosters the growth and professional development of Israel's women business owners and leaders, helps launch new initiatives and assists impoverished women gain entry into the workforce.
Jasmine also provides access to financing, tools, training, marketing, networking and other partnership opportunities, mentorship, and online tools. The organization is based on the belief that providing financial independence to women will positively impact the society in Israel as a whole, decreasing tension and fostering coexistence.
Jasmine also holds a fantastic annual conference, so be sure to sign up to their newsletter and stay informed.

Netta promotes public dialogue on women in the workplace. It does this through: researching personal and social processes that delay the advancement of women, and by encouraging organizations and their chief executives to promote women and employ them in key positions. Netta also provides women with the knowledge, tools, and skills needed to succeed in the workplace. It offers women a professional network, as well as various training programs including courses, workshops, lectures, and meetings that focus on women's professional development. This organization is not just for business owners, it also accompanies women who are going through career changes and at a career crossroads, advising them in their professional development.

Temech is a nonprofit organization that is committed to empowering and training Orthodox women in Israel to maximize their employment opportunities and financial success. Temech provides both the strategic and functional tools required for employment success, simultaneously cultivating industry alliances to motivate top-tier employers to hire women from Orthodox communities. Temech holds an annual conference that provides women with the network and tools to succeed. Additionally, they provide mentoring and an online networking forum, and a variety of leadership training and workshops.

The Israel's Women's Network (IWN) works toward bettering Israeli society through focusing on women's equality and creating the social, physical, economic and judicial conditions for their prosperity.  IWN is an activist think-tank dealing with fundamental issues crucial to achieving gender equality for Israeli citizens. Through cooperation with various grassroots organizations, it maps areas it views as crucial to the advancement of gender equality. The organization gathers data on women and women's issues and teaches means of actions to policy makers, in order to help them develop a toolkit for effective action.

WIZO – The Women's International Zionist Organization works to empower women across Israel, raise the numbers of women in positions of power and influence, and promote policies and legislation to help women achieve gender equality. WIZO offers courses and workshops in community leadership and politics for those who exhibit leadership qualities and ambitions. Online forums and branches staffed by volunteer professionals offer legal aid and advice on sexual harassment, rights of women at work, and family law. WIZO also plays a significant role in discussions, initiatives and legislation impacting the status of women and women's rights.

Founded by the serial entrepreneur Hilla Ovil Brenner, Yazamiot boasts a membership of over 3,000 Israeli women entrepreneurs. Its vision is to dramatically increase the presence of women entrepreneurs in hi-tech and biotech industries. The Yazamiot community supports its entrepreneurs through every step of building their startup by providing essential tools, mentoring, networking and knowledge to accelerate and advance their ventures into enhanced products and companies. In cooperation with Google TLV, Yazamiot crafted the extraordinary Google Campus for Moms project, a proven success that has been replicated worldwide. They also operate an accelerated entrepreneurs' program for women, offer monthly meetups and professional workshops, and run an active Facebook group.

Woman2Woman was founded as part of the 8200 Alumni Association (managed by Neta-Li Meiri), with the goal of leading change in Israeli society by creating value for young talented women. Woman2Woman's community provides women with skills to develop their careers by introducing leading female guest speakers from Israel and abroad who share their insights and practical advice. Woman2Woman's prestigious mentorship program inspires young women through personal mentors from various industries. These relationships lead ambitious participants to succeed by turning their dreams into reality. Throughout the program, the participants take part in professional workshops such as negotiating strategies and networking skills, inspirational lectures and visits to leading companies.

WMN brings a slightly different offering to this list. This Tel-Aviv based community has a co-working space and ecosystem for women-led ventures. WMN's mission is to change the rules of the game by significantly increasing the number of female founders in the industry and bridging the gender gap in the startup ecosystem. WMN does this by running professional events and workshops, as well as offering mentors and networking opportunities. WMN opens its doors to any initiative with at least one woman acting as Founder or CEO.
While not specific to women, no Israeli entrepreneur should miss out on the valuable resources offered by these organizations:
MATI Centers are small-business development centers operating in several cities. They are run by the Israel Small and Medium Enterprises Authority (ISMEA). MATI Centers act as a one-stop-shop for business owners and entrepreneurs by providing them with services that will help them achieve successful business performance. The main services, offered to women and men alike, include professional advice and consultation, a multitude of courses and workshops, and referrals for relevant financing.
With dozens of branches, all over the country, Maof is a governmental organization housed under the Ministry of Economy and Industry that works towards promoting entrepreneurs and small businesses in Israel. Maof gives you the opportunity to work with a professional consultant on various aspects that will help build or scale your business: business development, digital marketing, product and service development, branding and more. Maof also offers courses and workshops, as well as business financing options. All of Maof's services are subsidized by the Israeli government.
Facebook groups for Israeli women business owners? Definitely!
Facebook groups are a lot more than a time suck and nonsensical chitchat. There's tremendous value in participating in Facebook groups and viewing them as a business forum that enables direct contact with each one of its members. The following groups have proven to be a great resources in their specific niche; their common denominator is that they provide a wealth of networking opportunities and serve as a database rich in experiences which are shared specifically by women for women.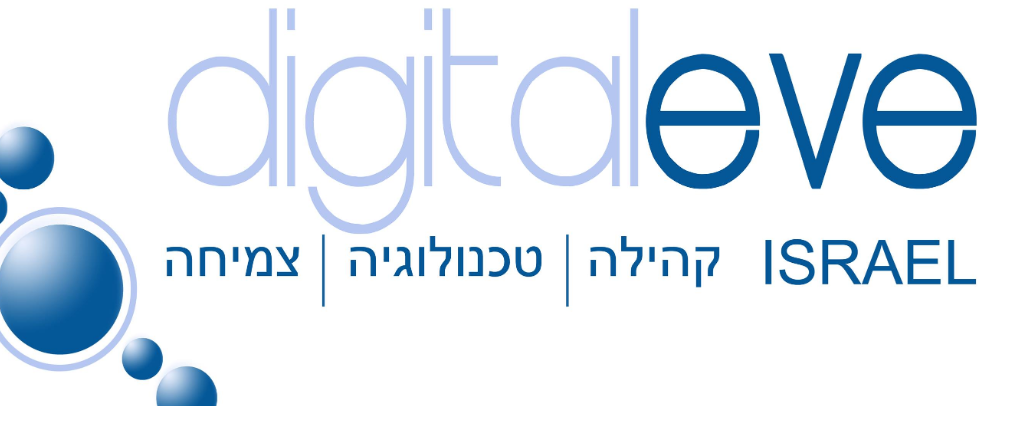 Digital Eve Israel (in English) is the largest professional women's network organization in Israel with over 3700+ working women. Its vision is to create a hub for professional women providing value to one another through networking, sharing knowledge and supporting each other through business and career paths. This volunteer-run resource is open to the public. Follow their page on Facebook or join their email based community.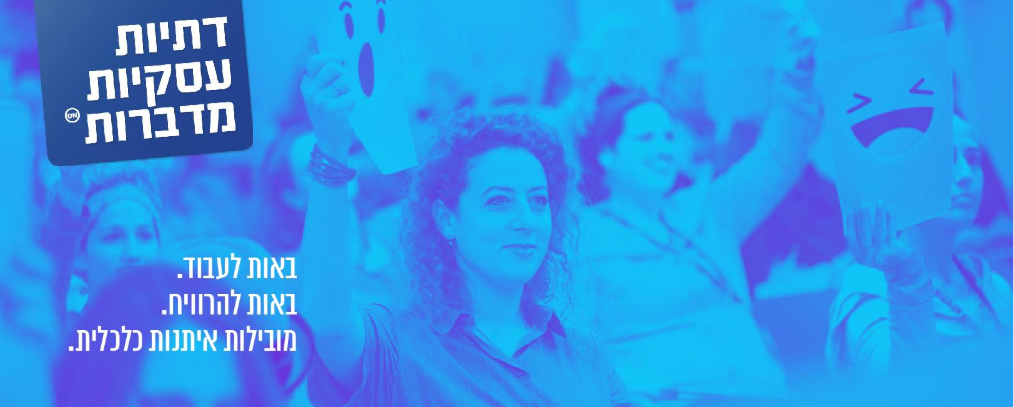 Founded by Yiska Oppenheim, Datiot Iskiot Medabrot (in Hebrew) offers freelancers, entrepreneurs, managers, leaders and business owners who identify themselves as Orthodox to network and fulfill their professional potential. This uber-active Facebook group and its 10,000+ members discuss their challenges, successes, the juggle, dilemmas, professional opportunities, and daily business revelations. 

LeadWith – Women Leading Tech (in Hebrew) is a Facebook group focusing on empowering and promoting women in tech. With a growing membership of more than 1000 women, LeadWith has created a supportive community for sharing and consulting in professional tech areas and providing mentorship guidance. Here you'll be able to find content on relevant courses, meetups, conferences and job opportunities, alongside tools, tips and articles to manage a successful career. Taking the Facebook group offline, LeadWith hosts inspirational events and provides practical tools and skills. Three successful programs LeadWith runs include: bi- monthly evening educational lectures focusing on soft skills, monthly morning professional lectures for women on maternity leave (with their babies), and a bi-monthly mentoring program.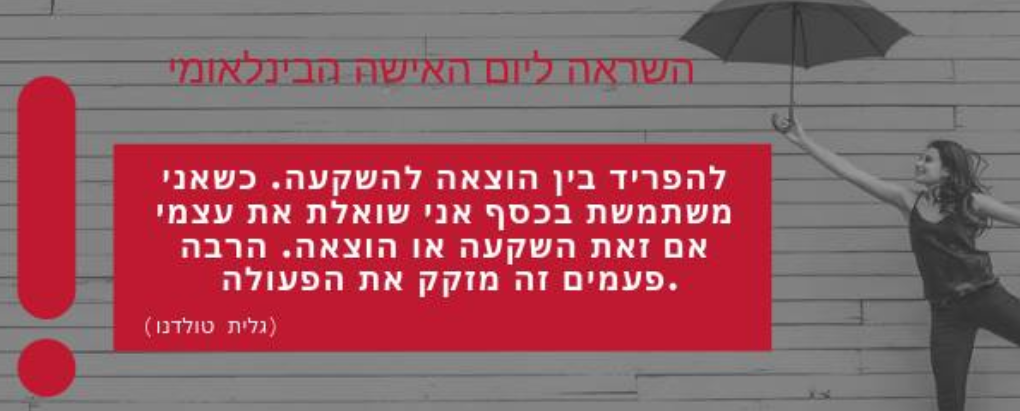 Ovrot veShavot (in Hebrew) is a dynamic Facebook group that fosters financial literacy among women. The group's creation came in response to the realization that so many female professionals do not know how to manage their money, where to invest and how to prepare for retirement. This community is where women come to talk about these things and consult and learn from each other. Related topics include independence, relationships, power, anchor, freedom, future, and more. The group hosts industry leaders who share information and answer questions.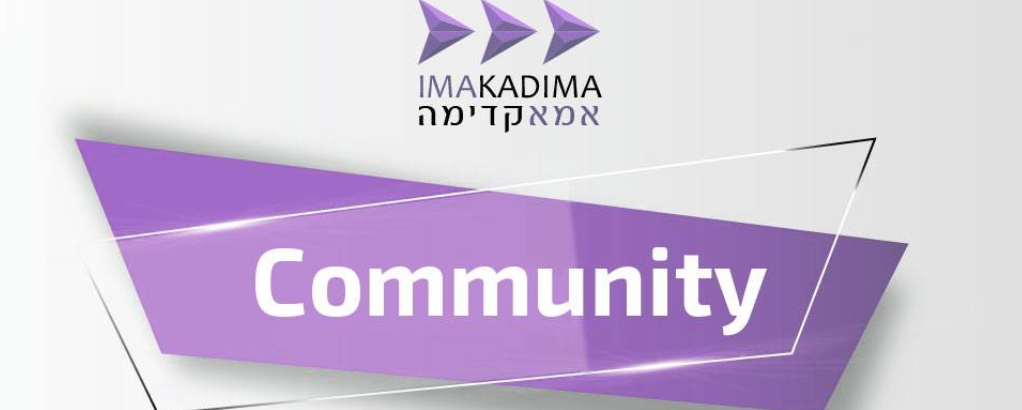 ImaKadima: Working & Career-Minded Moms in Israel (in English) helps career-minded mothers in Israel succeed and find fulfillment both professionally and at home. This dynamic Facebook forum boasts a membership of over 12000 Israeli women in business. This group caters to a wide range of Israeli women who share the commonality of being predominantly English speaking mothers. Some high-level professional banter mixes with a lot of discussion surrounding work life balance and pregnancy/maternity-leave topics. Most valuable is the wide network offered to ImaKadima members, and the opportunity to glean insights from some very experienced voices in the community.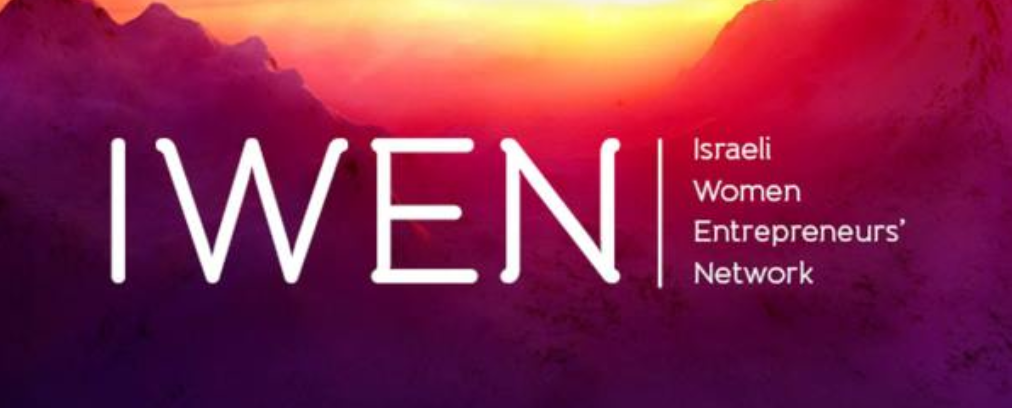 IWEN Israeli Women Entrepreneurs' Network (IWEN) (in English), with a membership just shy of 2000 women, this Facebook group affords Israeli women entrepreneurs a platform to exchange information, ideas and support. Like other groups, posts shared include conferences and professional opportunities to advance entrepreneurs. Members benefit from a respectful community where topics include marketing, invoicing, productivity tools and more.

Happy International Women's Day!