In the words of Hadas Shtaif, "every person needs a home and every nation needs to have a country and a land; a place to feel safe and to which to have a sense of belonging."
During the entire year we may act like misbehaving siblings, fighting to belong, fighting for our place in the family or for more resources or recognition. But on Yom Ha'Atzmaut, Israel's Independence day, it all stops. For 24 hours we stop to take pride in the beautiful home that we've built, and to honour those who through hard work and perseverance have achieved goals and have furthered our society, making our home better.
In this post, 69 successful Israeli women – women such as Orna Barbivai, the IDF's first highest ranking female officer, MK Dr. Aliza Lavie, Vered Cohen Barzilay, social entrepreneur, journalist Sarah Tuttle Singer and more amazing women from numerous industries, share their beautiful, touching and inspiring thoughts about what it is they love so much about Israel. 
Let the words of these successful Israeli women inspire you today and throughout the year. 
Happy Yom Ha'Atzmaut!
1. Tamar Amit Yosef –  Actress, Journalist (Ynet, Politically Corret)
I love that Israelis care. I don't necessarily mean 'care' in the sense of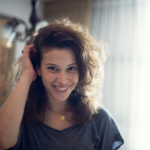 mutual responsibility, but rather that Israelis just care. About everything. It's what makes it all unbearable, but also so alive, and fresh and animated. Of course it's most noticeable in conversations about politics, but it's a basic Israeli trait that stands out in every aspect of life. Everybody has an opinion about everything, and that opinion is so strong and burns your insides so much, that you can't possibly keep it pent up. So you have to let it out.
After a show of a play that I'm performing in, "Lesbihonest", a woman from the audience came up to us and said: "I really enjoyed it, but in the scene about the dating site, you have to get up off your chairs and start moving around on stage," she totally started choreographing us, which is of course so cheeky but the fact that she cared so much made me happy.

2. Mindy Avrahamoff – Midwife, Ichilov Hospital. Clinical Tutor. Doctoral Student, Midwifery
I love the land. The beaches, the mountains, the deserts and the skies. I love the many diverse cultures. The tradition with freedom. I love the exceptional contributions that individuals have made for the good of all people. Ultimately I love that it is the kingdom of G-d and that it is in this country that I touch the heartbeat of newborns at birth. I love the magic of life in Israel.
My grandmother, hiding in the forests of Poland to survive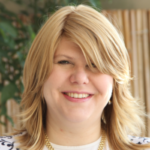 never dreamt she'd live to have grandchildren, never mind one living in the city of Jerusalem. I love our Holy Land for so many reasons, not least because it is the place chosen by Hashem for us. To walk the very roads our giants walked, to live in the land where our history unfolded cannot be replicated anywhere else. The vistas and beauty, the spirit of brother and sisterhood, the chagim celebrated together but in unique flavors of tradition and origin, the grit and unabashed individuality and brash chutzpah that melts into kindness in times of need. The sense of obligation to do all possible to become a better you.
If I had been asked what I love most about Israel, before my youngest, Tehilla, was born, my response would have been the strong Jewish identity that is all encompassing. But having a child with a critical congenital heart defect has changed all aspects of my life and has shifted my answer. The thing that I love most about Israel, is the exceptional socialized health care offered in this country. Without it, Tehilla would never be able to have the level of medical care that she receives.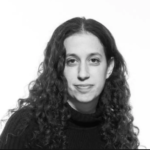 What do I love about Israel? That the country is so young and unshaped, that everything that we do can change it and make it better. It is an amazing opportunity for every entrepreneur in every field.
6. Orna Barbivai – IDF's first female Major General (ret.)
The quality of our youth. We have young men and women who are exceptional in their desire to live a life of meaning, to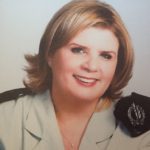 contribute, and to do things that make a difference. Look at the competition on every placement in national service, at the motivation of men and women to serve in combat roles, joining the officer corps and more. Our future generation is wonderful. It's true that the future generation is different than us but it's a generation that's going to lead us forward in every discipline due to its talents and it's ability to cope creatively with tomorrow's challenges.
7. Miri Bar Natan – Employer Branding at Taboola by day, budding actress by night, Meshuganehmum all the time
I love the way the people of Israel care – about anything and everything. This is our drive and our passion and what makes us a force to be reckoned with.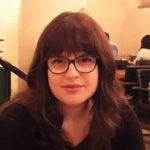 I love how our children are feisty and street-smart and independent. They are the reason we've fought so many battles in the past and the hope we hold for our future.
I love that everything we hate about ourselves is also what we love so much and that it only takes a smile and kind word to shake off the rough edges and get to the soft core that is our essence and our magic.
8. Hanna Beit Halachmi – 5 Generations Israeli, Strategic & Marketing Consultant, Life Coach & Feminist Cyber-Activist (Blogger)
The major thing I love about Israel is the very family oriented society. For my kids it's very important and what I remember from my childhood is that is the very unique, valuable and important thing that family is. I lived in the United States and Europe and I never felt the same type of family life anywhere else.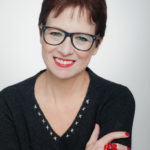 Another thing I love about Israel is the weather. It is very enabling. It is enabling career-wise, socially, and culturally.
I also love the sea. In Israel's darkest moments, the sea opens you up to the feeling that there's a horizon.
And of course, I love the people. I love so many people and their being here makes Israel much more attractive to live in than other countries, even though other countries would be much more comfortable to live in.
I love that I can do it all! Work, be a mother, have a career, be excellent at something, help, be helped, invent, reinvent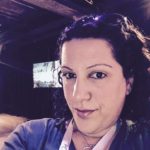 without apologizing for any of it. I feel like I have so much more to do and that the sky is the limit in this country.
I love that when this country comes together it's like one big family that will do anything for each other.
I love that my children are free, independent & living in the Jewish state of Israel.

I love Israel's geography, so varied and compact. That's a good thing sometimes. All within a few hours drive, you can ski; hike; swim in a famous lake (Galilee); be in the Dead Sea and the ancient ruins nearby; in the most beautiful city in the world (Jerusalem) and then the most vibrant (Tel-Aviv). You can be in the most authentic of middle-eastern shuks and ten minutes later in a cutting-edge restaurant or unicorn high-tech company. All this without hours of driving.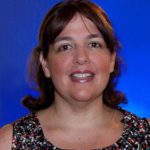 When I lived in England temporarily, I hosted a meal where all the guests were made up of a mix of different people, religions, and backgrounds. At the end of the meal one of my guests paid me a lovely compliment saying, "That was just like being back in Israel and made me homesick." That is what I love so much about Israel: no matter where you come from or what you believe, Israel is home to all of us.
When I moved to Israel, my passion for art really blossomed into an amazing career. I love how Israel is full of culture and diversity. I love how art and creativity are in every part of this beautiful country. I love Israel's history and how this tiny country still stands strong.
I love that Israel has a modicum of work-life balance infused at its core. Even in the most demanding fields, family and health are of paramount importance. While there are still many challenges and areas that need improvement, I feel like we have a leg up starting from a base that includes paid maternity leave, universal healthcare and quality childcare for even the youngest children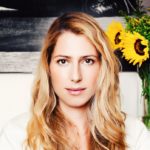 I love Israel's authenticity and its culture.
Israel is a technological superland and truly creates unfathomable opportunities for anyone who wishes to bring value and innovation to the world.
And of course – the food.
I find Israel's food and cuisine to be of the finest in the world.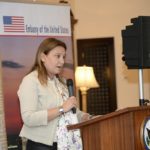 I especially love the spirit of innovation that we have in our country. Our best creative minds are always willing to try something new, to reach for more; they never rest and they're always racing to invent something bigger and better. When you mix that with  Israeli chutzpah you can understand how Israel has become a start up nation par excellence; brilliant minds are constantly innovating. I have learned to re-appreciate this only in the past few years. Also, the fact that we can pick up the phone or write an email directly to the person we want to reach teaches us that there is nothing that is beyond our reach. It is very common in Israel and is never considered rude. People in most cases will appreciate it and agree to help.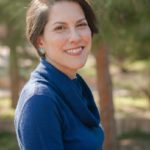 I love Israel's intimacy, the warmth, human and otherwise; the lack of space between one person and the next; the personal connections that radiate with light and verve! I love that I'm not too loud for Israel. I love the passion, the food, the beauty, the blue skies, Jerusalem and the Dead Sea.
What I love most about our small and unique country is sense of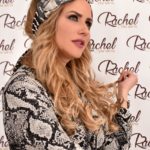 eternity – the feeling that nobody will ever move us from here. Despite all the wars , the inner conflicts and external ones, the feelings of the eternal nation cries out from everywhere. Even the common Jewish and Israeli trait to complain has something beautiful to offer. As much as we hear complaints from every direction, clinging to our little country as the eternal homeland of the eternal nation is stronger than anything else.    
I love the Israel Museum in Jerusalem. It's one of my favourite things about Israel and definitely one of my favourite places. I first fell in love with the place and then decided this is where I want to be.  
19. Iris Eliya Cohen – Author & Poet
Comfort
And if the light comes from above
and if the petals of pink bougainvillea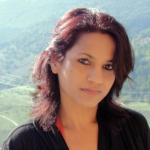 gather upon the doorstep
the platter of the passion fruit empties with the spoon
and if the figs ripen of their own accord
(the falcon beyond the window
suddenly lunges on the air, for no reason)
and if summer is a soft, juicy mango
peeling and nights breathe
and in the mornings dew moistens
the vines and if I hear
the children.
20. Dr. Moriah Ellen – Senior Lecturer, Jerusalem College of Technology
There are too many things that I love about this country but I will limit it to three: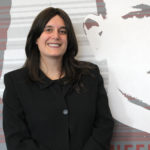 i. The small things that make me smile i.e., buses that say 'chag sameach' on the front or signs in front of people's gardens during shemittah year saying that fruit from their trees are free for the taking.
ii. The incredible innovation, from cherry tomatoes to life altering medical technologies. Israeli scientists are beyond incredible.
iii. The ability to laugh at ourselves and find the funny side of things in challenging times.
The thing I love most about our country is that we have it! The knowledge that Jews have where to come to if G-d forbid we're thrown out of other places around the globe…
I love our amazing coastal strip. I always found the sea soothing, even as a child. The sea is a place that I'm constantly drawn to. It's where I go to find serenity.
The main thing that I love about Israel, is that it's mine. Every other place, as beautiful and as cultural as it may be, it's not mine. Despite my criticism of certain things, it's the only place in the world that is really mine: the government, the police force, the army. This thought stays with me and gets stronger each year.
I love that there's great weather and that most of the time you can be outside. I love that where I live most amenities are close by and friends live close and that you can host and be hosted. And you can be spontaneous. People here and warm, casual and just themselves. 
25. Meirav Gutman – CEO, CASOA (Customer Service and Operation App)
The thing that I like most about Israel are Israeli women. Women here are strong, intelligent and complex, and their complexity is their power.
I love the color of the sea in winter, I love that you can cross the country from desert to snow in 4 hours and I love the way people treat their children as if they're the most important thing in the world.  
26. Fleur Hassan-Nahoum – Jerusalem City Councilwoman, Leader of the Opposition
I love that people in Israel are nosy and get involved in your life because they actually care. It's the Jewish mother syndrome and I love it.
 27. Michal Hershkovitz – Marketing Manager – Gilat Satcom
I love the fact that Israelis feel comfortable telling the entire truth to your face, to everyone, for better or for worse and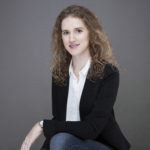 feel so open with each other.
You find it everywhere in the country, across sectors and at every age.
Whether it's on a walk with my dog when a ten-year-old pats her and tell me that I need to comb her her more, or when I'm standing in line at the supermarket and a woman beside me just start chatting and telling me her life story. I love it. The simplicity at telling the truth, as is.
28. Miri Hezkiya – F&B Manager in one of largest & most prestigious hotels in Israel
I love the land. I love the breadth of the landscapes, and how different they are – the Hermon, the Dead Sea, the desert and the walls of Jerusalem's Old City and how we all join to make up this puzzle called the Land of Israel. I like the warmth of the people and the abundance of fruits. And the good music. I love the good food that each ethnic group brings and that have become Israeli foods.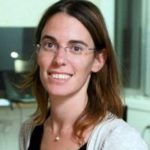 The thing that I love about Israel, that is beyond everybody's cynicism, is that in moments of truth the mutual responsibility that we have for each other is extraordinary; a campaign to raise money for a cancer patient raises a million shekels in two days; people post on Facebook that there aren't enough attendees at a wedding and in two hours the hall fills with people; somebody has a flat tire on a main road and he calls the "Yedidim" [English – "Friends" LB] organization and a volunteer comes to his aid. This incredible phenomenon repeats itself over and over in different situations. This is a country where people care about each other. That's what I love about Israel.
30. Heli Jacobs Virt – CEO, Bina Yeteira & Director, Yoda'at College for Business Sustainability
I love the real sense of freedom that we have in our country. I love feeling at home, touching things – people and landscapes.  I love that we can go anywhere we want, however we want,  as we please. I love the deep sense of freedom that facilitates creativity, and entrepreneurship. To be free in our own land.   
I come from London. I come from  the weight of centuries of tradition and "the establishment" that is hard to change. In Israel, particularly in Jerusalem, I feel the weight of history and tradition in the ancient stones, yet at 69 years young, Israel has the energy of a young country where anything is possible.
I lived in many big cities before moving to Tel Aviv, i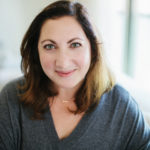 ncluding New York, Chicago and Los Angeles. And while I do sometimes miss the conveniences I had there, I will never get over how liberating it is to walk down the street at 3 a.m. in Tel Aviv without an ounce of fear. For the most part, violent crime against women is not a threat here, and the men that I pass on the street after dark are not potential aggressors (as they were in other cities) but trained ex-soldiers that I know I could easily call upon for help should I find myself needing it.
Israel is home, where I feel the most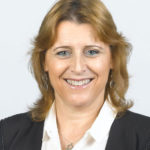 comfortable and where I feel the country is really mine.
I love the warmth and spontaneity of Israelis.
I love the care Israelis show even when they butt into the middle of a conversation.
I love the views and beauty around Israel. I love the Israeli personality that tries to solve others' problems.
I love that creativity is in the air that we breathe.  I love that in our everyday life we engage with the past, present and future, which are constantly blending and merging.  I love the sense of belonging that comes with living in our land, with our people.
35. Mashi Kedar – Marketing Manager for the Haredi sector, Kupat Holim Meuhedet
What I love most about our country is the feeling that we are all brothers. The care and concern for others and it doesn't matter what community you belong to. Even though on the outside it seems like there's a big divide between us, I choose to see the care, concern and all that we share. There isn't another place in the world where there is so much empathy.
36. Yaeli Kliger – PR Expert and Social Activist
I love the people! I love this nation that when faced with hardships knows how to overlook ideological differences, cooperate and help one another. I love the tens of independent charity organizations, from every sector of society that are run by people who choose to remain anonymous and teach me time after time what philanthropy is. I love this nation that one minute argues angrily about ideological issues but the next minute will help others to help a third person. I love this maturing nation that's growing up and to become one nation.
Happy birthday, beloved country!
I love the spirit of entrepreneurship, the creativity and innovation. I love that such a young nation with few resources and not the greatest (political) conditions still manages to succeed and make such incredible achievements in the world and that many countries are coming to us to learn how to do it.
38. Gaby Lasky –  Attorney, Gaby Lasky and Partners & Tel Aviv-Jaffa Councilwoman
I love that we live in a place that was dreamt of by someone and so we have the justification to always dream for a better world and hence the obligation to work hard in order to achieve it.  
Israel is home. It's the family. It's the dream that came true after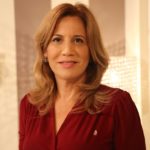 2000 years of living in the Diaspora. Many times we forget how blessed our generation is. We have a Jewish and democratic state in which everyone speaks Hebrew – and we were lucky enough to be born in this generation. There's a lot we need to fix and improve, and we will. Because we know we can. Because our dreams for a better country and for a better society will come true just as they did to create this wonderful state we call home.
What I love about Israel is that living here provides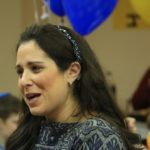 a seabed of connection. Every day presents itself with an opportunity to connect with new people and offers rich experiences. Perhaps because the country is small it forces us into contact with so many diverse people. We also realize here more than anywhere else that we really need one another. New olim need longstanding locals for help navigating the system. Old time Israelis gain access into what the world looks like from another angle by befriending olim.
41. Hadassah Levy – Digital Marketer
I love how in Israel, everyone knows everyone (or acts like they do). When you need help, support or just a friendly smile, Israelis tend to jump right in to do what they can. The abundance of Facebook communities set up for this purpose attest to the fact that in Israel you're never alone if you don't want to be.
I love that Israel is a "go do it" nation. No one wastes time talking about the weather. Rather, you see something you want to change, you don't form a committee and talk about it, you are simply expected to figure out a way to do it and  get it done. Lots of times that means you fail, or you don't achieve the original objective, but it doesn't matter here. You made the effort. You did something. Ultimately that contributes also. The really amazing part is that everyone you meet along the way here is going to be cheering you on.
I love that people are real and that they truly care about others. I love that you can give a total stranger a ride and end up being invited for Shabbat, or related through marriage! I love that you can ask anyone to borrow their phone to make a call, make a new friend at the bus stop, and see older people being walked home from the shuk by teens who are carrying their heavy bags for them.
One of the qualities I love most in Israel is the creative spirit in almost every area of endeavor. This inventive, open-minded approach is part of what makes Israel such a vital and exciting place to live and work. It fuels many of the professions, such as technology, design, the arts and more, and finds expression in the fresh, richly varied cultural activities available here.
45. Neta-Li Meiri – Managing Director of the 8200 Social Program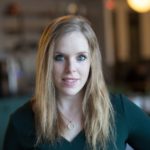 We really do have a very unique country for many different reasons – some of those reasons being positive and some negative. There's a strong willingness in this country to help each other and it runs much deeper and stronger than a plain sense of solidarity. It's a type of bonding. The fact that the country is small and there are a lot of projects and programs that connect us – like the army for instance – we become instilled with a strong sense to help each other and it develops into a strong desire to want to see and help each other succeed. And though for a long time now, we haven't been a kibbutz, we're still a little bit of a kibbutz. And I think that it makes us unique in comparison to other nations.
46. 

Tammi Molad-Hayo

 – Journalist & Social Activist
I love Israel. From a historical perspective, 69 years are hardly a passing moment, a young state, at the height of adolescence. Adolescence, as every mother knows, is the worst stage, there's constant movement between everything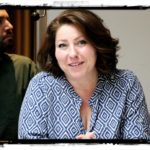 and nothing, good and evil, tenderness and outburst.
Israel is a state that is a miracle in the making, and we, each and every one of us, are part of the phenomenon in which the soul of a nation of thousands of years is reincarnated in the body of a young state. It is a heavy responsibility, and hard work, accompanied by pain, anger, disappointments and failures.
But it's these moments that reveal us in all our splendor and humanity. These are the moments in which to be Israeli, fills me with joy, pride and hope – for if Israel is possible, everything is.
47. Yiska Oppenheim – Marketing Strategist & Director of Emunah's Business Club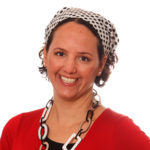 What I love most about Israel is the sense of comradeship, and the soft centres that lie beneath our hard shells. It's our soft centre that allow for the care, concern, and responsibility that we feel towards one another in the small moments of life.
I mostly appreciate things when I'm apart from them. It's then that I start to understand, miss and feel what I love. When I lived in the USA and studied improv and hung around with Americans, I understood how much I love Israelis – their bluntness, their hot temperedness, their honesty and our ability to be affected emotionally in the most authentic way.
49. Hana Rado – Vice Chairman, McCann Tel Aviv & President, Supersonas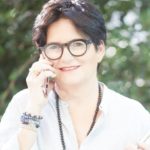 I love the desert, the valleys, the Galilee, Nazareth, Kiryat Shmona and Tel Aviv; what each one offer and the ability to get into the car and drive from north to south in four hours and meet good people, from each place, sector and culture, and it's pleasant to speak to them and share a meal and think with them about what we need to do to make this place better. I'm happy to get excited about the blending landscapes, people, flavours and challenges that I can choose from daily in the one and only Israel.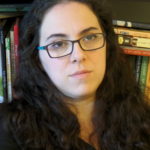 This is a country inhabited by people with amazing strengths and energy – women and men. It is a place of fire. A fire that can consume or be consumed. It whispers, and threatens and burns slowly. But it also propels things forward and creates. I feel that I live in a place where there is a constant movement of emotions and thoughts and out of this chaos, with its beauty and violence, there is constant creation.
51. Anat Saragusti – Former journalist, peace activist & human rights advocate
What I love, is the lively, open, defiant and insolent discourse on almost every issue; blunt and not too "polite," so that
there's not so much subtext or implications. What you say is what you mean. It's true that sometimes it crosses a line, it's true that to outsiders it may sound vulgar and rude, but as someone who was born, grew up and lived in Hebrew and in Israel, there's often something liberating about it, because you don't have to think about every word. Because you understand what you hear and you know what is meant. In other places, there's often a big gap between the language that is used and the intention behind what is being said and you need a commentary or a million commentaries to understand the subtext. In Israel everything is clear and direct – for better and for worse. What you see is what you get. Assuming of course, that it's not violent or inflammatory.
Israel is home.
The land of our forefathers.
Where G-d's presence, the Shechinah resides.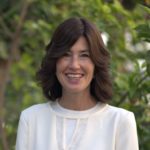 Though my conscious mind may disconnect, His presence is bone-deep.
My soul is at peace.
My children play outside.
The desert blooms.
We're fruitful. We multiply.
And bless the world with innovation.
People here live lives of purpose and meaning.
We're a passionate bunch.
Especially when we disagree.
But we join together in times of stress and strain.
Because we're individual parts of the same whole.
In the spirit of StartUp Nation, the world of entrepreneurship, here in Israel, is so concentrated and accessible that it's really easy to learn new skills and expand your network. There are so many amazing people ready to help and opportunities for personal and professional development.
You would think that Israel's startup and tech industry would be highly competitive and founders would hold their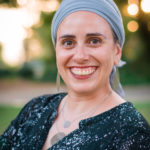 knowledge close to their chests. But in fact, it's the opposite. Israeli founders, VCs and others share their knowledge and even their precious time liberally with other members of the tech community. I have called up people who don't know me at all to get advice and they not only talked to me, but went above and beyond. It's like everyone is rooting for each other's success. There is a unique Hebrew/Yiddish word for this phenomenon: firgun. It's so unique, it's hard to translate, but it roughly means being happy for the success of others. That's the Israeli tech industry in a nutshell.
The air. It's electric and addicting. The air that we breathe in Israel reminds me that I am on the front lines of Jewish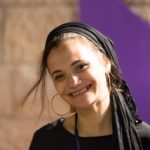 history. The other thing about Israel that I love—the people. True story: I was walking down the street in Jerusalem, and tripped over my shoelaces. Now, in the USA, that would be the end of the story—no-one would have helped me out, for fear of being sued.
In Jerusalem, not only was I helped up right away, but I was admonished for 10 minutes about having my shoelaces untied. In Israel we're family- we stick together when it matters.
For me Israel is home. I love the diverse people, colours and landscape.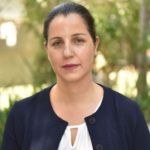 But most of all, I love the spirit – the social solidarity, the love for other, familiarity, generosity, and the fact that in this country you're never alone. After living abroad for many years, I know how to appreciate what many of us have forgotten: the "togetherness", the unique thing we have here that many other nations don't have. A place that the Jewish nation, both men and women, feel at home. This feeling of belonging, that we as Jews have been missing for hundreds of years, won't be taken away from us.  
I think the ability to take an idea and make it into a reality so quickly is unique to Israel, for a few reasons: Because I am one degree of separation from anyone in Jerusalem –  from the mayor to heads of large organizations, theaters and attractions. Also because Israel is such a young country that is progressing so quickly so the environment is conducive to people having an idea and running with it.
58. Hadas Shtaif – Crime Reporter, Galezi Zahal  
I love the state itself.  State is one word. But within that word there is so much meaning. Every person needs a home and every nation needs to have a country and a land; a place to feel safe and to which to have a sense of belonging. Just like every person needs to have a home to belong to, every nation needs to feel that they belong. That's just the way it is. That's what the concept of state means to me. I'm very Zionistic and I love this country. I'm a daughter to a Moroccan mother and a Swiss father and I love this country as it should be loved.
Israeli is a concept. Israeli is a brand. This piece of land is so diverse and everything within it is so strong; the pain, the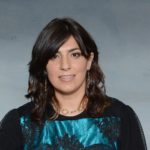 happiness, the anger, the serenity, the hate, the love, the smells, the flavours, the contradictions and completions.
Israel is a place of learning and observation, thoughts and dreams and sometimes, frustration and despair.
Israel is a type of family. The human heat that comes out of people that can fight with one another until they have no energy left and will turn the world upside down to help one another, no questions asked.
The Land of Israel, for me, is safer. It's the Land of our forefathers, the Holy Land, it's our history and our future. And it's where I feel completely at home. 
60. Gil Sol – Marcom Manager, NaanDanJain
The thing I love most in Israel are the diverse landscapes; to see an irrigated field, to sleep in the infinite desert, to inhale the green up north, to see the mosaic of religions and enjoy fantastic restaurants.
And the best part is that everything is so close. You can enjoy and experience it all!
61. Ayelet Zissel Solomon – Akiva – Writer & Writing Instructor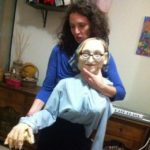 I love this country mostly for its landscapes that are a part of my soul and because of the wondrous destiny that we share with each other.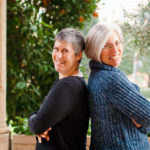 Our Israel is the nonprofit nation, where Miriam and I joined forces as female entrepreneurs to create inclusive, social change for children, teens and young people with disabilities.
Our Israel is the can-do nation, where we started something unexpectedly, learning new skills along the way, unabashedly and without hesitation.
Our Israel is the place where we were able to foster a new kind of social engagement and collective identity in Jerusalem, with staff and participants of all abilities and all cultural backgrounds.
What I love about Israel? The food. It's the most creative kosher food in the world.
My husband and I love going out and trying new places to eat. The food scene has really evolved since we made aliyah in 1993 and we have really enjoyed watching that evolution (and tasting it).
The shuk.  Any day of the week when the old guys are playing backgammon right in the middle of the balagan, and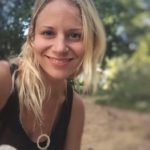 Shoshanna is waving a fish in the air, and yelling at the young girls that they need to wear jackets because it's cold even though it's a warm day in May, and Ahmad is arranging the sweet mint, and Moti is selling fresh strawberries, and the whole entire world smells like parsley and cardamom from the coffee, and there's a guy baking bread over on the far end, and everyone's mouth is watering, and there are guys in yarmulkes and women in hijab, and people with nose rings and tattoos, and kids crying, and moms soothing, and the old people gossiping, and people forget their differences, and just are. People.
65. Rachel Wanetik – Game designer & Events Coordinator
I am most grateful for the health opportunities available to me and my family. Socialized medicine, the Health Ministry, and Melabev afforded us the care Mom needed in her last years. Maccabi, fertility clinics together with the non-Western approaches of healers gave us access to the possibility of having children. Yael, the caring and cognizant gannenet who first noticed our son's vision difficulties led us to Hadassah's Child Ophthalmology Clinic, where his near-sightedness is monitored. And Terem.
And the summer availability of limes.
I'm a Zionist, so I love the feeling that I'm helping to build our homeland,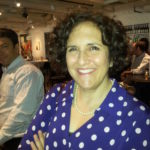 even if it's as an accountant and not something more exciting. There is also a real feeling of community here; we know how to pull together when needed. And of course, living in a country in which being Jewish is just normal, as opposed to something you have to do something about or explain, is delightful. Beyond that, Israel just suits me.  I appreciate that Israelis are more upfront and just know how to get on with things and do stuff.
67. Cori Widen –  Director of Community Development,

Hometalk
Coming from the US where the situation is much different, I appreciate the maternity leave available for moms and the laws that protect their jobs. I'm looking forward, in the coming years, for Israel to change its family leave and benefits policies to encourage more fathers to be involved in the home front as their families expand.
68. Lisa Zigel – Consumer Web Product Manager, Natural Intelligence
I love the concept of "tiyulim" in Israel. There isn't really a parallel word in English that has the same meaning. "Trip" is the direct translation, but sometimes a "tiyul" is a hike, sometimes it's a weekend in the desert, or the annual school trip, or exploring the caves near Jerusalem, or a nice stroll in nature and a picnic. Sometimes it's just taking the dog out for a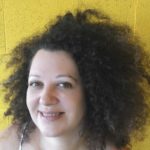 walk.
At its core, the culture of "tiyulim" is really about celebrating Israel; forging a deep connection with the land itself, both naturally and historically. It's an integral part of being an Israeli that is just accepted as part and parcel of the cultural norm, and I love that.
I love that we have a "tiyul" kit that includes a little gas burner and tin cups for making black coffee and sweet tee.
I love that my daughters are growing up with "tiyulim" as part of their identity.
I love that for them, driving 2 hours up North, hiking 3km around Mt Tavor, and driving back home, is just a regular Saturday.  
My favorite thing about Israel is the people-the variety of different people and how diversity is celebrated and loved.