Celebrating Yom Haatzmaut with 74 Excellent Pieces of Life Advice
For the past few years, I've been celebrating Yom Haatzmaut with a celebratory post that celebrates women. 
Seeing the amount of work, sleepless nights and resources that goes into this post, my daughter asked me, why I bother. 
For me the answer is simple. 
It is an honour to use my small platform to bring women together. And yes, I recognize that this post isn't nearly as diverse as it should be, but we never start at the end, and we must start somewhere. 
As we celebrate Israel's 74th birthday, it is my hope that we will continue to collaborate to lift each other up, create more room for at the decision-making tables for each other, and that before we say "no" we think whether it's possible to say yes. 
We are all busy. We are all on a mission to achieve, to succeed, to create more relationships and meaning in our lives. We are often distracted by so many things pulling at our attention. 
It is not easy to say yes. 
I am grateful to each and every woman who said yes, those who didn't participate, or participated in the past and shared their network with me, women who took the time to speak to me, respond to my emails, and ultimately decide that this post was worth their time and their effort. Thank you!
74 women have come together in this post to share their wisdom – things they have either learned through their own experiences, or advice they have received from someone and has helped them. Use this as a resource to track down women who are experts in their field and use their knowledge to help you create a better future. 
Happy 74th birthday, Israel!
Without further ado, here are
74 excellent pieces
of life advice:
1. Meirav Aharon Gutman, PhD.
Talk to your mom. Or your daughter.
The day you can explain to your mother what it is you do at work, what your dream is, what your initiative is, and your mother will respond with "that's amazing!" That's the day you will know that you've succeeded.
On the other hand, if your mother says "I don't understand," you'll know you've got more work to do. Because it's not that she doesn't understand. It's that your idea is probably understood only by the professionals in your field. And if that's the case, you probably need to think more deeply about it.
Talk to your mom, or to your daughter. Every time you do, you'll know that you've succeeded; that you've remained the daughter of someone; the mother of someone. And that you haven't forgotten that it's the most important thing you've got.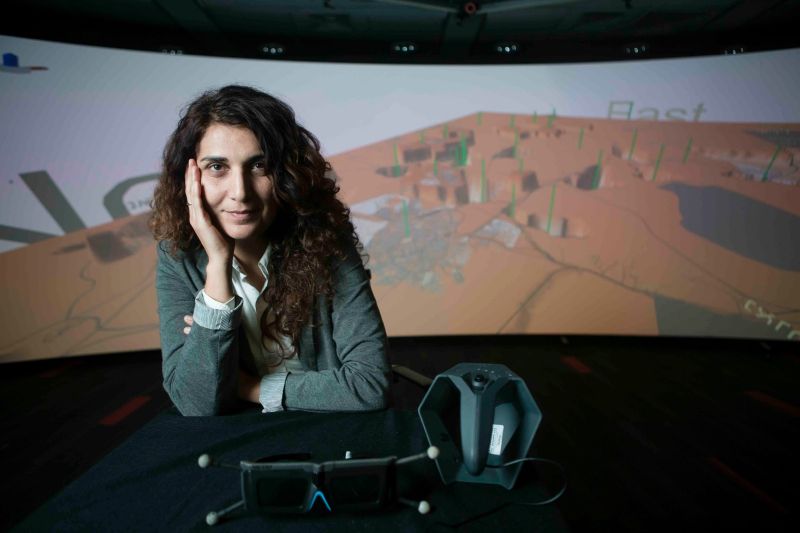 Meirav Aharon Gutman, PhD.
Assistant Professor Academic Director of the Social Hub, Technion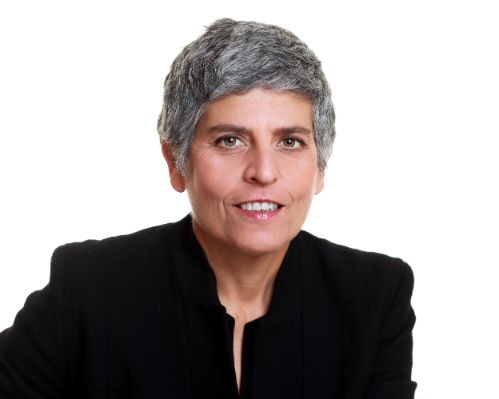 Elah Alkalay
Chair of the board, I.B.I Mutual Funds
VP Business Development, IBI Investment House
Chair of the board, The Israel Women's Network

Move from saving to investing.
Our future self's confidence, independence and freedom depends on our financial means and our control over them. If we only save, we will only save current assets for future use with no leverage and no prospect for improvement. However, if we invest, we open ourselves to the prospect of future gains while also improving our current wellbeing.
In order to invest we need to translate our knowledge of current affairs into financial opportunities. In the process, we will gain experience and confidence in our ability to do so. The longer we do this the more confident we will become in our own abilities and in the value of what we know.This knowledge and confidence will then open our eyes to the inability of others, who may steer us in wrong directions and enable us to stay on a path to a safe financial future.
This practice will probably translate to better career achievements, and serve as a good example to our children. It may also improve the optimization of family financial goals if we synchronize investments with those of our spouse.
Listen carefully and learn from everyone
In Pirkey Avot (4,1), Ben Zoma said:
"Who is wise? One who learns from every man. As is stated: 'From all my teachers I have grown wise'"
There is an unlimited amount of wisdom around us and constant learning is what allows us to constantly grow and evolve.
Every time I have a conversation, especially with women, I learn something new about the world or about myself.  
I am aware that my knowledge is limited and am very open to learning from others. I listen to people older than me, people who have more experience and wisdom about life. But I also learn from children, who see the world with no filters.
It's not always easy to listen and learn, and sometimes I don't have the time, but having the patience to keep learning is definitely gratifying.  
Every person can teach us something – the guard in the parking lot, the delivery man that brought the washing machine, your dentist.
The insights are there. All you have to do is listen.
And if listening isn't your thing, find a good podcast.
The main thing is to never stop learning and evolving.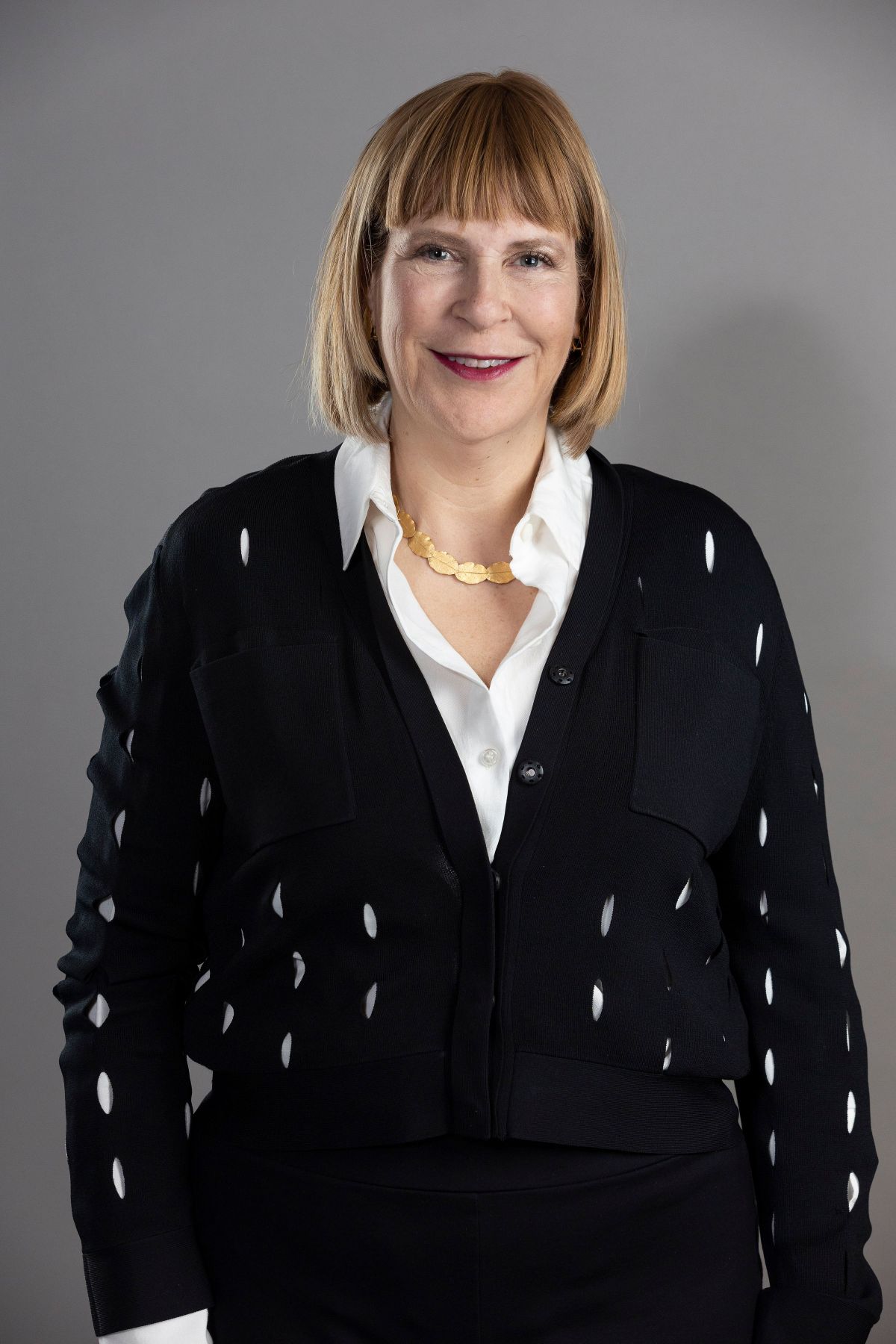 Elisheva Ansbacher
Attorney and Chair of Emunah Jerusalem, Organization of Orthodox Zionist Women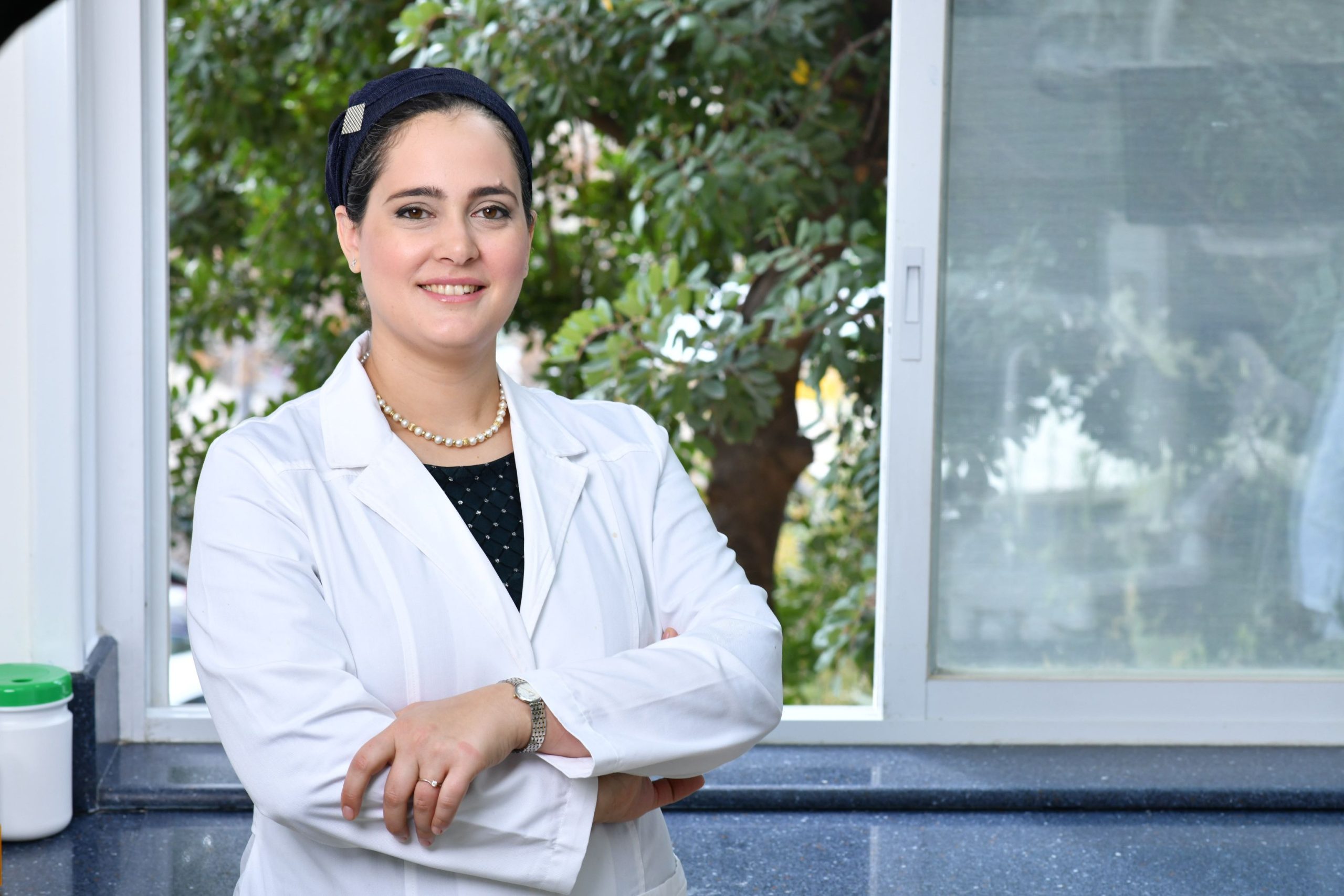 Dr. Sarit Avraham
Holistic dentist
Do everything out of love and passion
Do everything out of love and passion.
If you persevere in what you love, people will follow.
We live in a world where there are so many obstacles to living up to our potential.
As long as you do things out of love, faith and passion, it will be easy for you to stick to your goals. And though it may not always be clear to other people why you're doing something, they will continue to follow you, because you are such a strong believer in your cause.  
You are the master of your fate
It is up to us to own our decisions.
Life is too short not to. There are already too many elements that we don't have control over, and if we don't play our part, we risk on losing out on the difference we can make.
I am not always an optimist (I wish I were), but I know that the life I have is mine to lead, and if I am unhappy with something, it is up to me to fix it.
For me, living in Israel has been a lifelong dream. Despite all the difficulties that come with it – adapting and starting a new life from scratch, I never regret it.
Like Israel, I don't take anything for granted and I will fight to have a good life, for my family and myself and to set an example for my daughters.
Make your decisions for yourself and own them. Be the master of your fate. That's the key to freedom.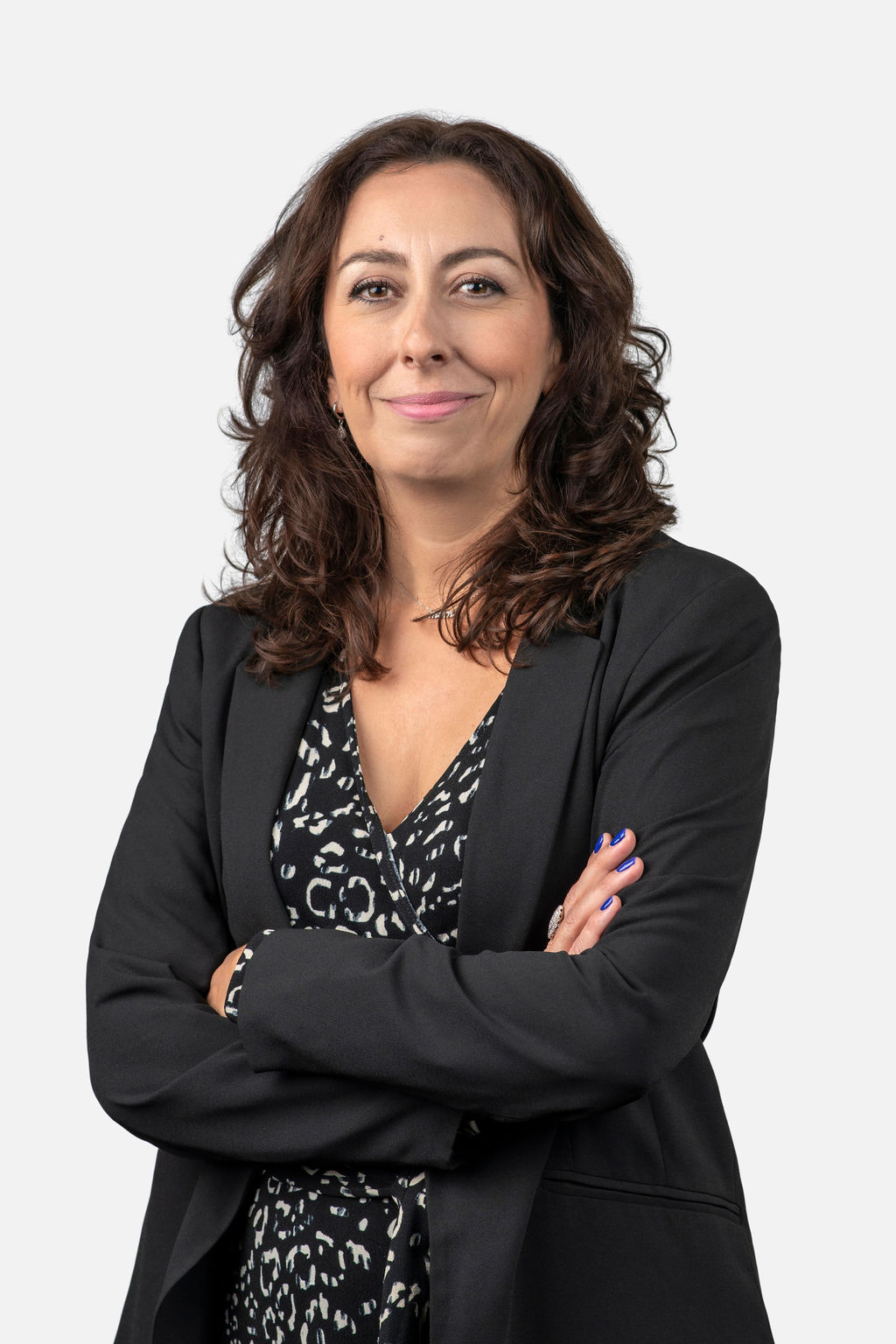 Myriam Azogui-Halbwax
Mission Director-CIJA
Adee Barak
Head of ZIM Logistics Global Network
Create a strong support network of people who can grow together
My advice for women who are looking to grow and develop their careers:
Create a strong supporting network of people who are kind to each other and can help you as you grow together.
Invest time and effort in building a strong professional network of people who surround you and can share their ideas and thoughts, dilemmas and opportunities.
Keep expanding your network and be open to meeting new people with common professional interests. The more your network grows, the more you grow.
As you do this, you will have people you can feel open to consult, debate and share ideas with.
Help and support people around you. Share your knowledge and wisdom, especially with people who are seeking help and advice. Helping other people grow and define their career path will also help you to better define your own path. Be kind.
Every rung you climb, always remember to bring another woman with you
Why is this so important?
Because it's a step closer to achieving gender equality.
My motto is that we will never be able to achieve gender equality without achieving economic equality.
Economic equality means equal pay, more women in decision-making positions, and gender parity.
There are a lot of steps we need to take to get there – our country and society have a lot of work to do. But it begins with you and me.
Yudith Ben Levy
Co-founder, SHEvyon
Mally Bitzur Parnes
CEO, Tefen Management Consulting and Management Group
Be the best at what you are the best at
This was the best advice I ever got.
Firstly, it reflects the need to be true to yourself, to focus on your strengths and the value you bring, rather than highlighting or focusing on your weak points. In essence, this forces us to identify our strengths and invest in them, in order to become outstanding – the best that we can be.
Said another way, see the glass half full, and fill it up with gold and diamonds.
I received this golden piece of advice from my late mother. It is this piece of advice that guides me in my success. I'm the best at what I do, and I'm constantly focused on getting better in order to strengthen my strengths, stand out and excel!
There is no time like the present
Over the years I've realized that if I start moving uncomfortably in my chair, and it feels like the fire is no longer there, that there's no challenge and no excitement, it means it's time for a change. Usually, the emotion that comes with this insight is fear. Fear of the future.
There will always be a reason for why now is not the time, and the voices in your head that say "no!"
There will always be an excuse, the kids are too young, the need for financial stability, the market, how will I find I job at my age, we live in the periphery, what about our mortgage, what about the plans we made for the future, what about having another kid, may be in a year or two will be better. The list goes on.
And yet what about your stomach and your heart that are telling you something different?
Don't wait for the right moment, it'll never come. And don't let fear manage you.
We've got to walk through the fear – and move forward.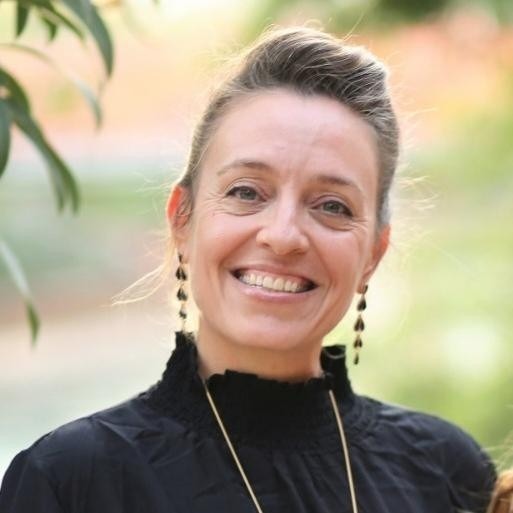 Orli Broide Ertel
VP Supply Chain, BioBee
Sde Eliyahu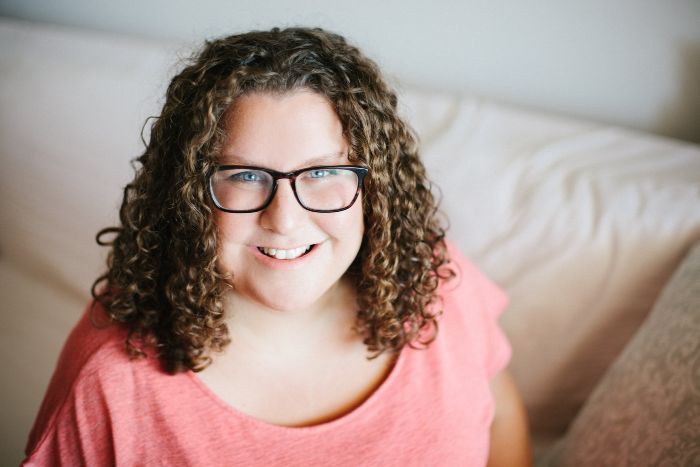 Anna Bronstein
Director of Resource Development Operations, Shalom Hartman Institute
Challenge assumptions about yourself
–

It's never too late to learn
My whole life I thought I was meant to be writer. In college I took (and struggled through) a semester of physics in order to knock off the quantitative and scientific requirements in fell swoop. Nobody was more surprised than I was when I discovered a decade and a half into my career, somewhat accidentally, that what really excites me is telling a story through numbers, not words. 
Based on this close-to-middle-age discovery, I pivoted my career – staying within the same field and organization – and not only now contribute more and more uniquely to my organization and its impact, but find work exciting again and enjoy my day-to-day much more. 
I've always been a systems-orientated person, so this is probably a path I should have at least looked into a bit sooner, but my own narrative about myself prevented me from even considering the idea. A world of possibility can open up when you challenge assumptions – none more so than you look inward to reframe your own self-understanding and then seize opportunities to learn new skills.
The most important question to ask yourself is who are you and what do you want?
As the years go by we accumulate more and more important roles.
At work, and in our family.
The busy routine, the crazy juggling we do between work and home, relationships, children, parents, and extended family.
Our schedule is so packed, there's nothing more we can possibly schedule.
To the point that you don't even remember who you are anymore.
So ask yourself.
What do you like?
What do you want?
Ask yourself who you were before you got to smile at all these roles.
What did you like to do?
How and with who did you like to hang out?
What would you like to do now?
How do you want your life to look? Today? In 5 years?
Dream, impress, achieve.
Be accurate.
Make the time to enjoy yourself.
Alone or with a friend.
Make time for you in your diary.
Choose yourself!
When your cup is full and and you've had time for yourself, you can be 100% present for others.
Everyone benefits.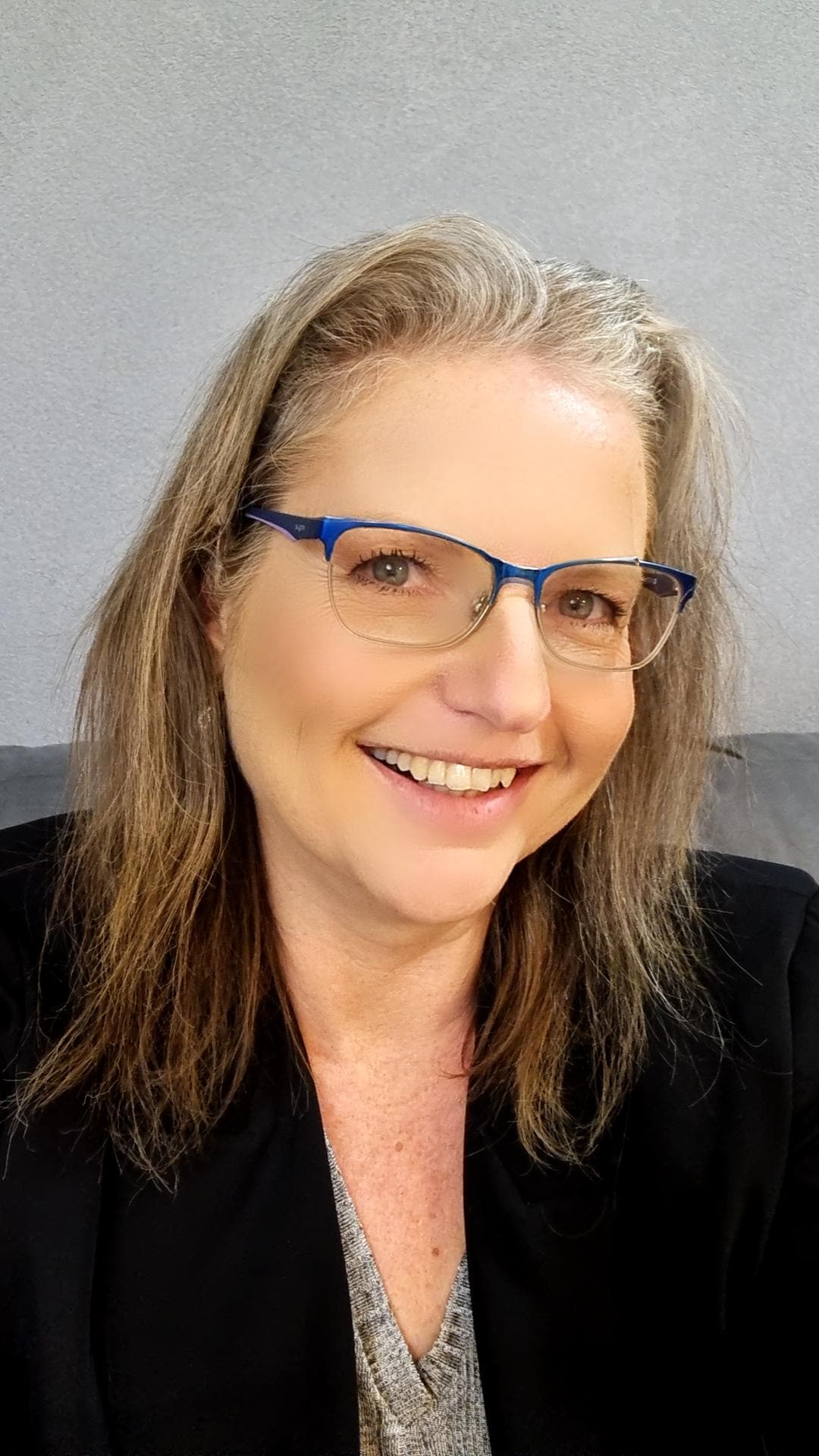 Ilana Cahana
Parental Advisor
ADHD Specialist and Emotional Coach
Women, Youth, and Children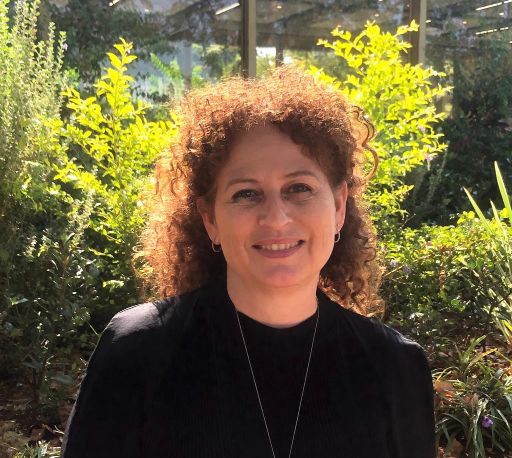 Rina Cezna
Director, HealtHub,
Innovation Center,
Ministry of Health
There IS NO cannot or impossible. There IS do not want to and choose not to.
So often we tell ourselves that something is impossible, and we say it with so much confidence.
As if it's a natural force, like gravity. The only barrier that exists is ourselves.
It okay to decide to leave a place of work. It's just important to know that that is a choice. We weren't forced into it.
 I once learned in a coaching course, that every choice we make is driven by pleasure or fear. 
This has helped me to think about my own choices more deeply. 
13. Yael Ebenstein, Ph.D.
Pause.  Clear a space internally.
It takes effort and intention, but do it anyway.
When I first became a psychologist, I was committed to talk therapy. I savored helping my clients analyze their problems and make sense out of life. I was focused on having children, investing in my marriage and acculturating to life in Israel. I connected with words, ideas, and feelings. 
Four years ago, I attended a trauma training in Tel Aviv where I discovered the importance of connecting with my body. I learned that my body holds answers, especially when words are not enough. 
I needed to pause.
I started to notice where I carry tension. I relaxed my shoulders. I let go in my jaw.  Slowing down allowed me to unpack so much more about myself, my family, my clients. Just sitting and being with your sensations leads you to a layer of understanding that cannot be otherwise accessed.
Take a moment to notice anything: a bird chirping, the feel of a soft blanket, the aroma of steaming coffee, a thought or image that's just yours.
Make room for it.
It's not revolutionary advice. 
But the impact? That can be revolutionary. 
Yael Ebenstein, Ph.D.
Clinical Psychologist
Adults and Adolescents
Family and Couples
14. Rabbanit Devorah Evron
Rabbanit Devorah Evron
Director of Ohr Torah Stone's Susi Bradfield
Women's Institute of Halakhic Leadership and Jewish-Feminist voice at Bar Ilan University
Create collaborations and support the work of other women
The world is a competitive place because both women and men want to create and build, and everyone wants to succeed. We have been taught that in order to succeed you need to make sure others do not. This is not how it works. Success is not a zero sum game.
Actually, it's the success of one venture that opens the door for the success of more ventures. Case in point: opening a halakhic program for women, even if it's not my own program, brings more women to study halakha and in fact increases the potential for success of my own program.
When we collaborate, we each contribute our talents, the things we are exceptional at. When this happens, our success grows, meaningful friendships are formed, and a network of support and cooperation is created.
Invest in determining your priorities
My first priority is tranquility. Second is menschiness. One does not have to come at the expense of the other; both are possible. The overarching umbrella forming all my priorities is that my ethics and my behavior must remain congruent. These values, set after considerable proactive thought and reflection, dictate my daily decisions and behavior with my family, at work, and within my community. 
The best advice I can give:
Invest in determining your priorities. 
Choose wisely and ruthlessly, since you can only live a few, genuinely. 
Then live them.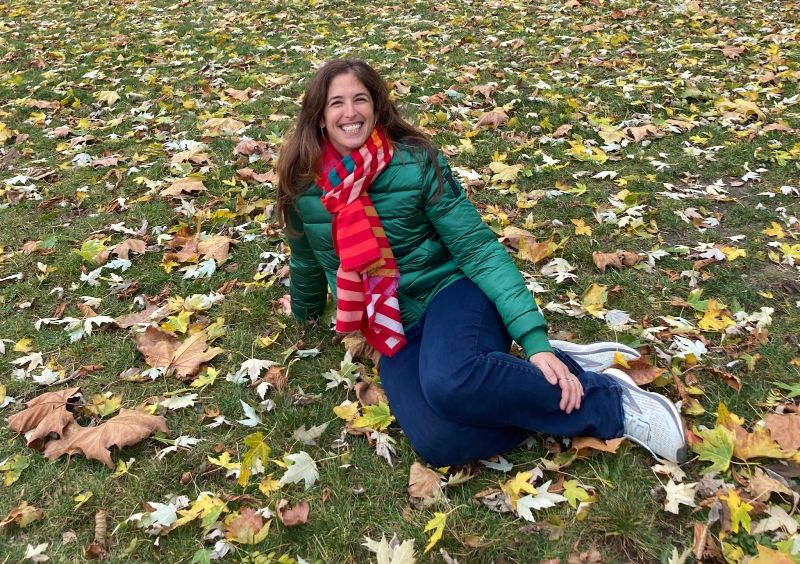 Hilary Faverman
CEO, Hilary Faverman Communications
Sivan Felder
Employer Brand Manager, Similarweb
Don't associate your self-worth with your productivity
Many of us have internalized Western culture's modern-day dogma that our value as a human is directly related to how much we accomplish. No wonder we are exhausted and burnt out! But this isn't true. Working longer hours and taking on more responsibilities does not make you a better person or more worthy of love. It just makes you overworked, tired, and trapped in a very vicious cycle.
This year, I realized that my self-esteem was very dependent on my achievements. Which meant that I spent a lot of my time feeling inadequate and insecure. So I began to work on appreciating myself even on the days when I accomplished 'nothing'. And it has changed my entire perspective on life. When I don't need to constantly be moving to feel deserving, I'm left with the space to actually enjoy the present moment.
And, really, isn't that the whole point of life anyway?
Whether in your life or your business, you have to know what your first things are, and put them front and center. Every time I lose track of my priorities, my life starts going off the rails. When I put my priorities first—in my case it's God and my family—I find that everything else clicks into place.
It works this way in business too. When I know what my business priorities are—that's my mission plus my money-making activities—and I put them first, everything else falls into place. When I put second things first, I start feeling like I'm always behind, burning out and disconnected from my business.
So my advice today is, get super-clear on your priorities and put them first, every single day.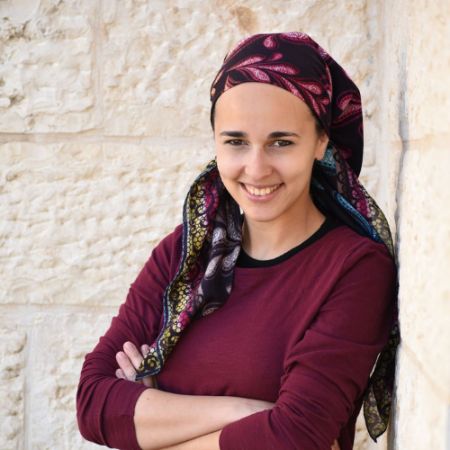 Temima Gass
Tech Strategist, Founder of Uncommon Strategy
Ravit Giladi-Gatenuo
School Principal
As an educator, I am a big believer in children, in full partnerships and especially perseverance.
I believe in representation and collaboration, and in creating situations for discourse in order to create better communication between people. Conversations enable us to communicate and create connection. This in turn creates meaning.
In the past two years a lack of routine has made it difficult to plan and create collaborations. The lack of routine and clarity didn't allow for making big strides. I look forward to bringing back and building meaningful conversations that are a cornerstone of success.
Feel good about the choices you make.
I recently started a personal journey through which it has become clearer to me that I need to choose myself and feel good. My goal is to feel good – not only about the way that I look and feel, but also about my decisions and actions in every aspect of my life. I care that my choices – from what I eat to the business moves I make, and how I conduct myself at work, make me feel good. 
I feel good when I act in accordance with the principles on which I was raised. And it's those principles that I pass on to my children – being polite and courteous, seeing the other person, and giving. In business, this good feeling translates into being able to identify my customer's needs and tailoring a solution to those needs.
Limor Glick
CEO, Cardwiz Technologies
Deena Glickman
Editor and translator
 When my kids were small, working from home was a blessing; after taking them to school, I sat down at my computer in a silent apartment. Now that they're older, school seems to be less of an obligation and more of a suggestion. And everything's urgent and will only take a second—the recipe for pancakes, the newly discovered Arctic Monkeys song, the weird thing that the cat just did, the argument on the class's WhatsApp group about something I do not care about. I hear you saying, "But noise-canceling headphones!" and I am here to tell you that your children are wily; they can see your noise-canceling headphones but they are wizards at tapping, waving, and reaching decibel levels that your headphones, with their twenty-first-century technology, cannot match. You need your own space, if only so that your keyboard will have less cream cheese on it. You need the confidence that no one has typed extra letters you may never find into the book you're editing.
Be proud of your children and their interests and their creative abilities to get what they need. But also get an office.
Curiosity led me to unimaginable places and achievements, and made my life richer.
My Curiosity for people turned me into a better listener, helped form special bonds and experiences with variety of people globally, and exposed me to new worlds of information. Through that I got access to more opportunities and ways to give back to others. Curiosity is a key to keep us thrilled and fulfilled with life, at any age!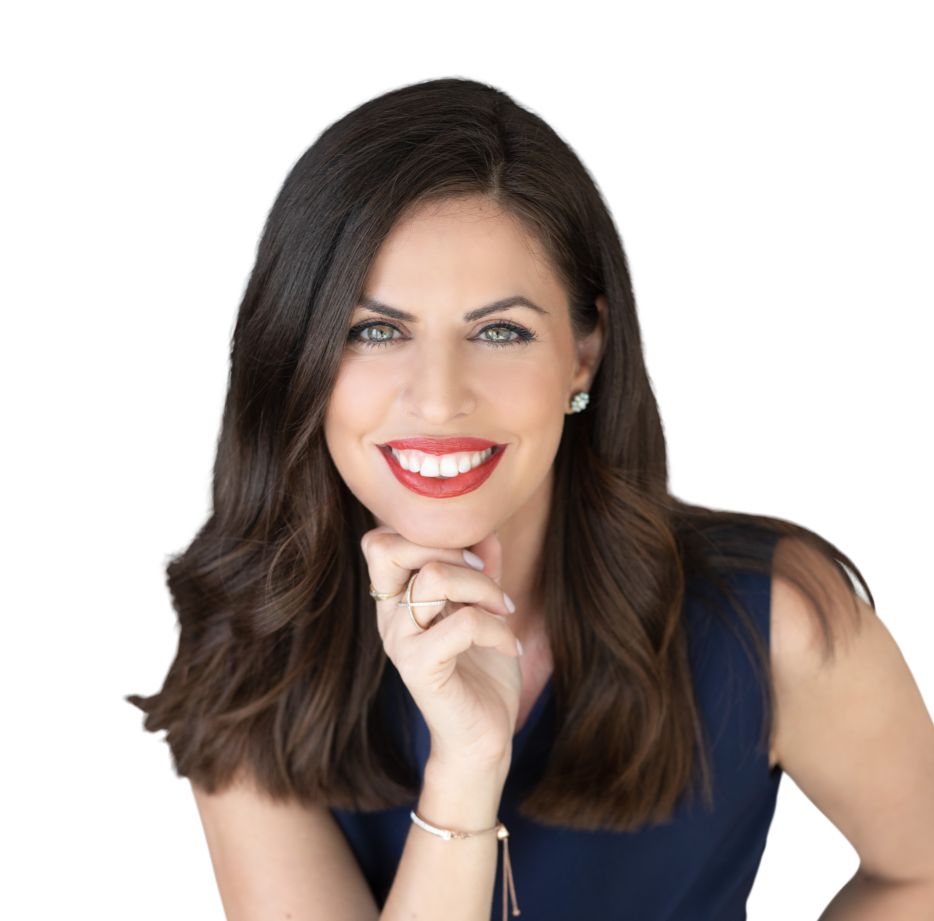 Lirone Glikman
Global Keynote Speaker & Business Development Expert
22. Prof. Ariela Gordon-Shaag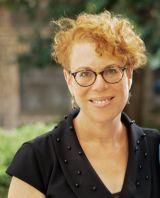 Prof. Ariela Gordon-Shaag
Chair
Dept. of Optometry
Hadassah Academic College, Jerusalem
Ask for advice – especially when you are sick
The first thing to vanish when I'm sick, is my common sense. My ability to make good decisions is impacted by illness or stress. For example, I once climbed a mountain with pneumonia, clearly not the smartest thing to do.

At work, I identified a colleague with terrific intuition and sensibility, and I consult with her before making decisions, when I'm sick. This was very helpful this past summer when I was diagnosed with breast cancer. I was fatigued after radiation therapy. I presented the facts to my colleague and she convinced me to take a month of sick leave to recover. I don't think I would have done so without her advice and support.
Be kind and gentle to yourself
Life is a journey with constant flow, change and expansion. No matter what challenges you face, it is vital to keep moving forward and progress, not allowing anything to hold you back from living the life you wish to live. What you create in your heart and mind at the present moment will draw the reality you wish to experience and let you become the person you were born to be.
A simple way to easily shift your inner feeling and energy is by taking a moment to breathe and be grateful for everything in your life. Maintaining a positive attitude is a key component for a more joyful, abundant, fulfilling and meaningful life.
Remember – you are perfect just the way you are, don't forget to love yourself!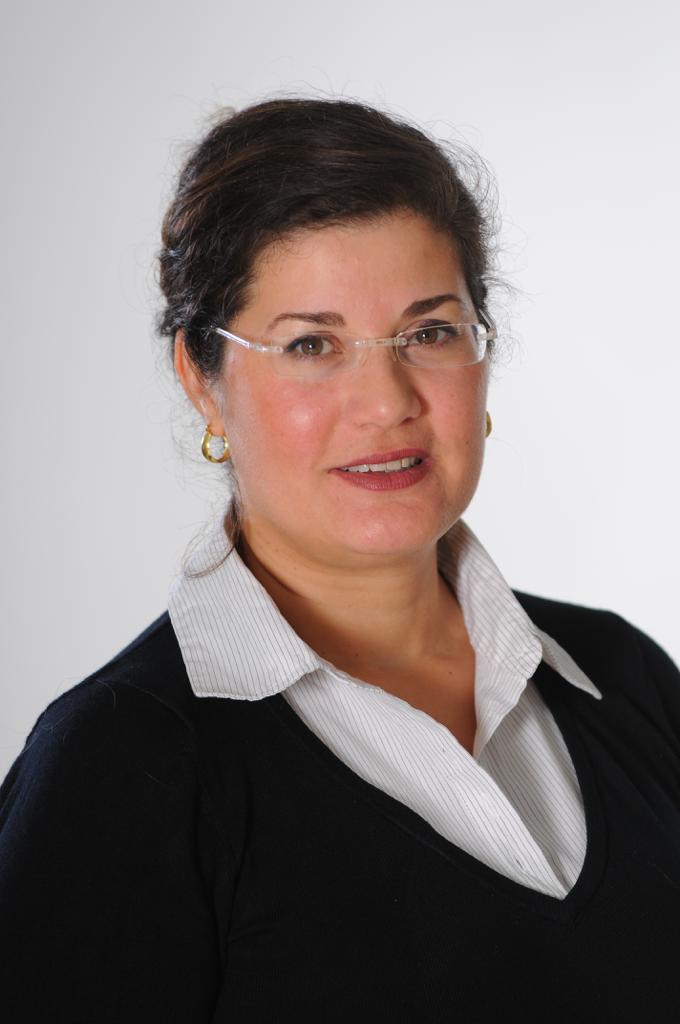 Anat Granatstein
Real-Estate consultant & broker, entrepreneur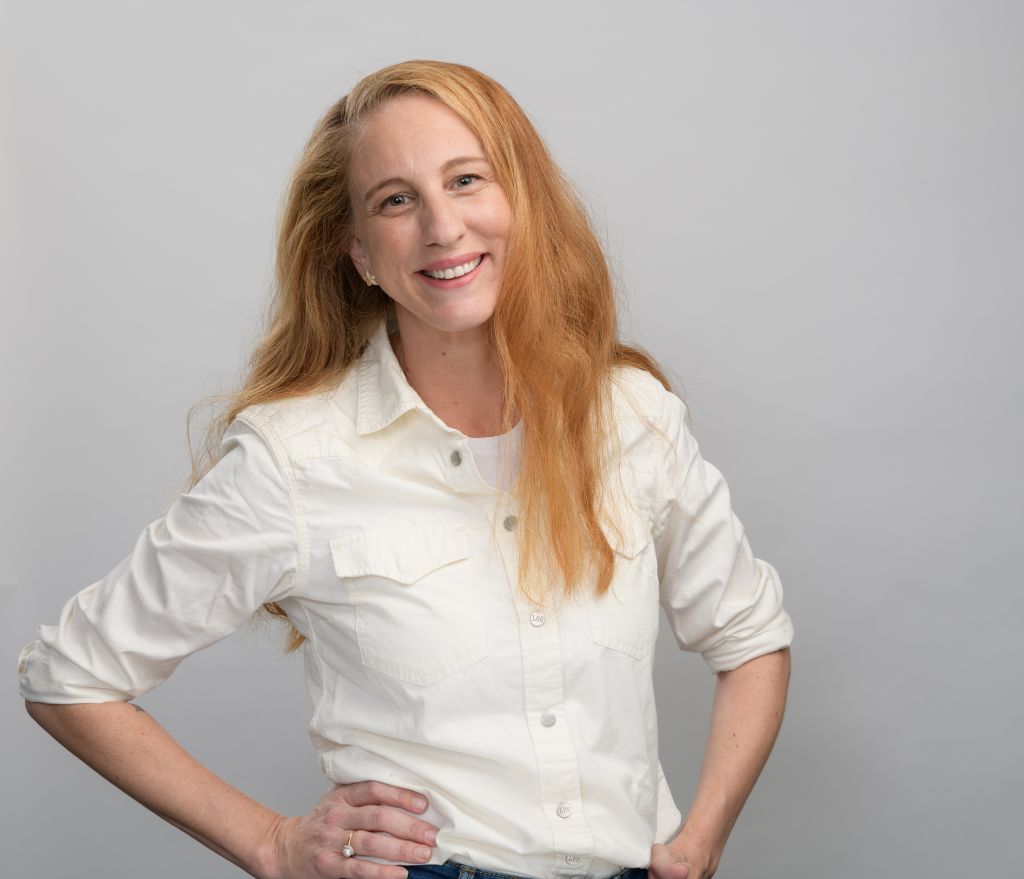 Shiri Grosbard
Ultra Connector of People Brand & Experience
Currently working @ Verbit.ai as Director of people's Brand & Experience
Hire people who are better than you
Always hire people who are better than you and then make sure you are doing everything you can to allow them to grow and reach their full potential.

Your job as a leader and a manager is to remove the obstacles in their way and make sure they are on the right track for success in their career path.
When you do this, you must also remember that brilliant people are not meant to be there forever, helping you achieve your professional goals, they are curious talented people and you need to allow them the freedom and encourage them to aspire big and reach for the stars.

As a manager, I have always been faithful to this idea.
25. Dr. Hagit Hacohen Wolf
In the end, you come to the realization that not everything is possible. And then you have to choose between what's more important and less important – especially in your professional life. What matters more, your degree of interest in a subject or how much control you have over your own time? Maybe the most important thing for you is not working many hours, and making time for hobbies and family? Or maybe just the opposite, and it's important for you to work with a team of people, though you'll have less autonomy over your time.
The answers to these questions may change as we progress through the different stages of our lives. But by asking them, we can make the most informed and deliberate decisions, and that's what matters.
Dr. Hagit Hacohen Wolf
Social Psychologist,
Researcher and Director of the Sapir Center for Jewish Education and Culture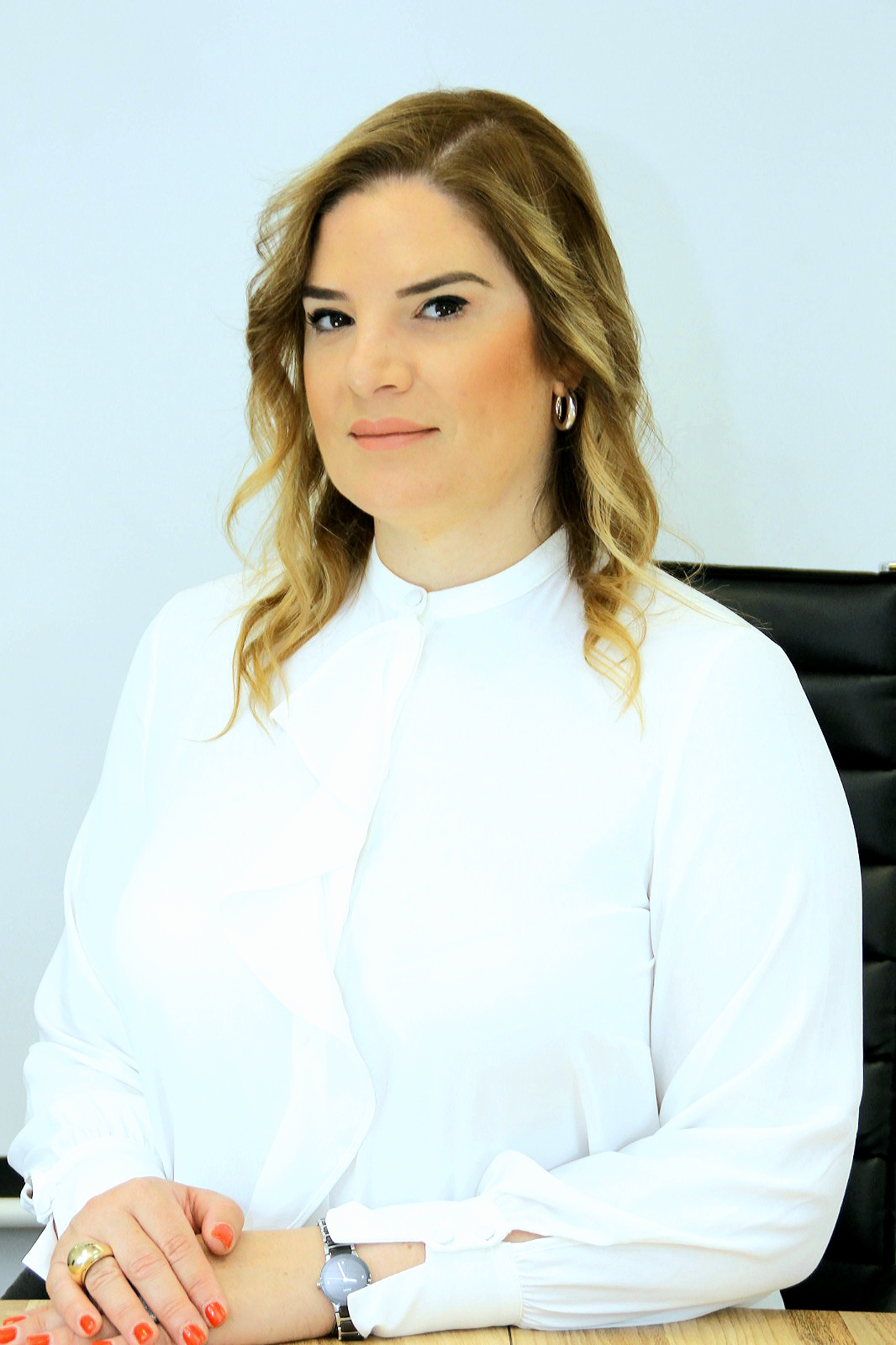 Liad Har-Lev
There will always be background noise.
If you believe in your path and what you're doing, make sure everybody knows – let it be heard, show it, stand by it, learn about it and teach about it. Don't let background noise hold you back.
Use them to make you stronger.
Hold on to your idea and your passion
In the art of cinema, unlike most of the arts in which one first creates and then presents their work to the audience, one first must collect resources before beginning the process of film making. One of those ways is applying to tenders. When starting out, there is a tendency to try to "run" from tender to tender just to be able to get the funds to create something.

But as a veteran creator told me, that at the beginning, it's most important to hold on to your idea of what you really want to create. Ultimately, it's this idea that what will have the better chance of winning. It's this idea that will require your complete devotion – so it's important that you are truly passionate about it.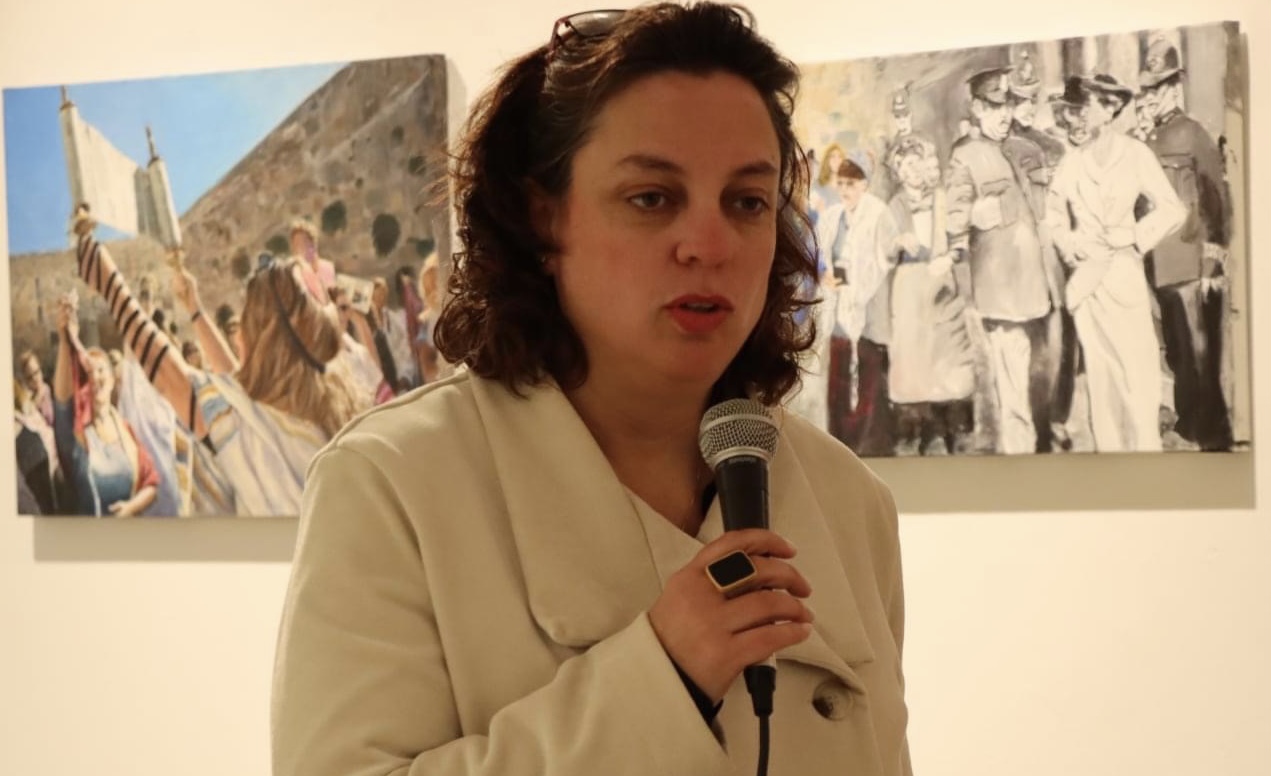 Nurit Jacobs Yinon
Owner, Aluma Films
Film maker, director and producer, art curator, artist and activist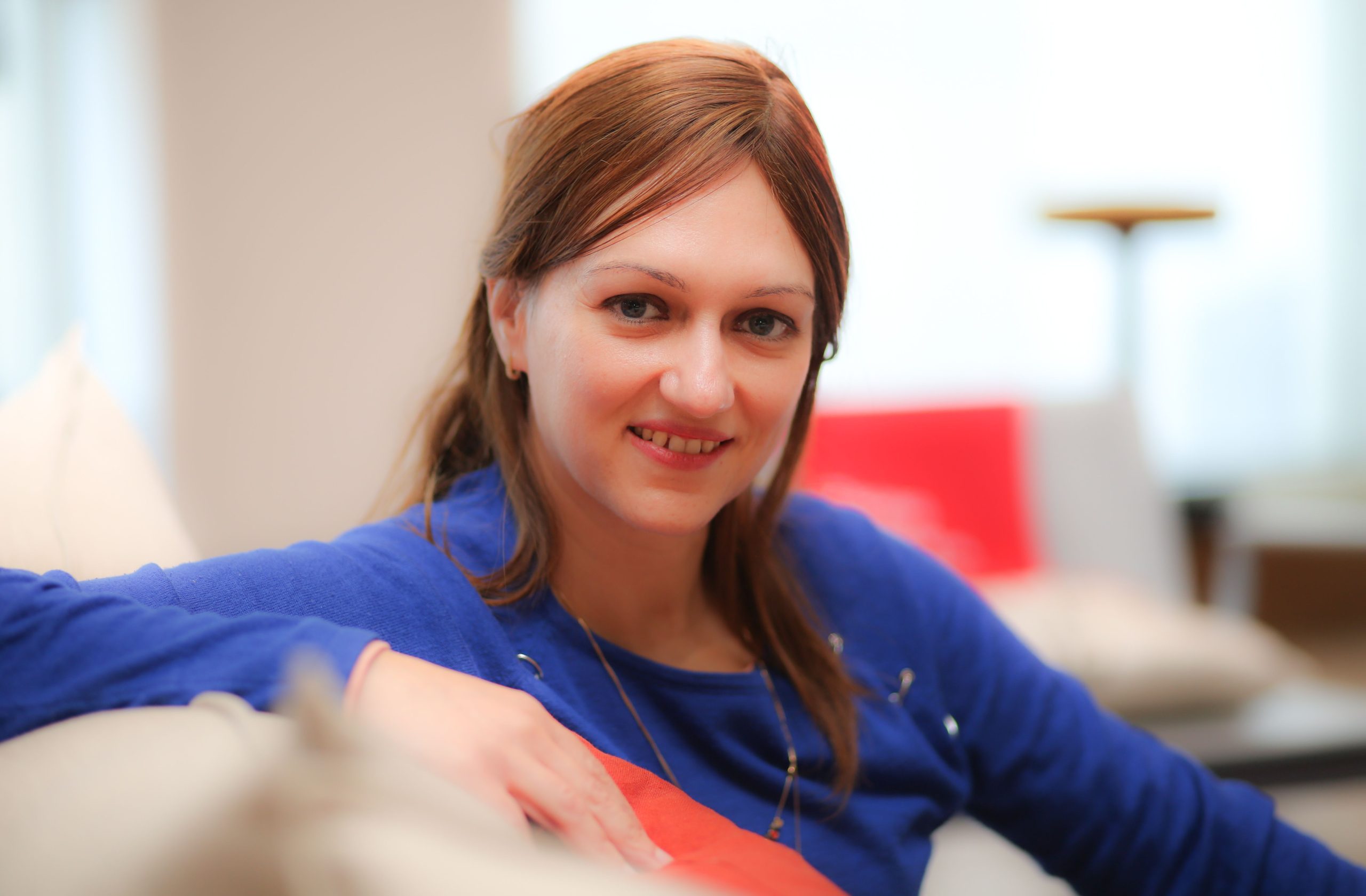 Stephanie Kable
Founder & CEO, Live-English.net
Learning is the best path to innovation and success.
It's not because we've left school a while ago that we should stop learning. Books,Youtube videos, workshops, meeting new people… There are so many opportunities to open our mind to things we didn't even imagine!
Learning new things puts us in a growth mindset. It doesn't have to be linked to our job. By getting familiar with subjects outside of our comfort zone, we will get insights that will have an impact on who we are, what we do and how we do it.
So be proactive, make it a habit, a part of your daily routine. And, most importantly, share what you've learned with others. It will help you  understand and remember the new knowledge you've gained.
Focus on your strengths and don't hide your weaknesses
I think this is something I have always believed but since becoming a freelancer I have realized more than ever that it is OK to admit that you cannot do something, especially when you are confident about the things you excel at. 
Too many talented people, but especially woman, don't focus enough on what makes them great and therefore feel the need to hide anything that is perceived as negative. This applies to work, appearance and can also impact social interaction. 
The more you believe in yourself, the more others will believe in you and it is more than OK to admit when you cannot do something.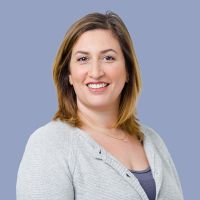 Debbie Kandel
Marketing Strategy Consultant, DK Strategy
Michal Katzir Emek
Food and Beverage Marketing Consulting Expert
Generously share your knowledge
As managers and experts, we gain a lot of experience and knowledge about our respective fields, about our consumers and the industry, and we create our own paths to make things happen.  
When people want us to share this knowledge – what we know about something, or a question about management, or about our colleagues, I choose to generously share what I know; to be a mensch.
Bear in mind that your knowledge is a wellspring, and part of what makes you unique. Sharing deprives you of nothing, and in fact, only increases the flow.
So practically what does this mean?
Mentor
 Are you a team manager or advisor? Provide you people with buckets full of knowledge?
Give value
Always think about the value only you can bring to a meeting, a venture or a client?
Sometimes giving generously means sharing your knowledge of the internal politics of an organization, helping a colleague, or connecting people – even if you get nothing out of it.
In other words, help others for the sake of helping others. Be a good person and let everything else come after that.
Turn your desires into goals and business and personal strategies
Being true to my desires and turning them into goals that's how I manifest and build my life and business each day. I know my end goal, but I am putting in the strategy and enjoying the journey. It is about the simple steps I do every day to achieve my desires. 
We all have unique desires, and we might not be able to articulate them at first. Still, when we are honest with ourselves and turn those desires into goals, it becomes easier for us to manifest what we want in life and business.
Each day I  work on my goals to be a successful entrepreneur and business owner. I am following my desires and manifesting them into achievable goals. I built one successful business and working on the next one. I also desire personal stuff, and I follow the same principles.
This is how I do it. First, know what your desires are. Second, turn them into achievable goals. Third, create a strategy for those goals to become a reality.
I believe that if you are true to yourself and follow your desires, then all is achievable.
Michal Kaye
Pivot Business Coach + Event Planner
Ayelet Koor Odesser
Archivist
Be aware of your accomplishments
As small and unimportant as they seem, always be aware of your accomplishments. When you realize that your journey was worthwhile, it will give you strength for the road yet to come. 
Not so long ago I realized I had accomplished something that I had aspired to do for many years. Putting my finger on the exact point that it happened was less important. Change happened gradually and when I realized it, it motivated me to keep on going.
The ability to act with determination over a long period of time, have patience and persevere despite the difficulties, makes it possible to achieve meaningful milestones. In my field – transportation and infrastructure – from the moment a project is defined and until it is completed takes many years, and so the sense of accomplishment at the end of a project is enormous.
From time to time, I urge you make a list of your projects which couldn't have happened without your patience, perseverance, and persistence. This will give you a strong sense of pride and self-worth.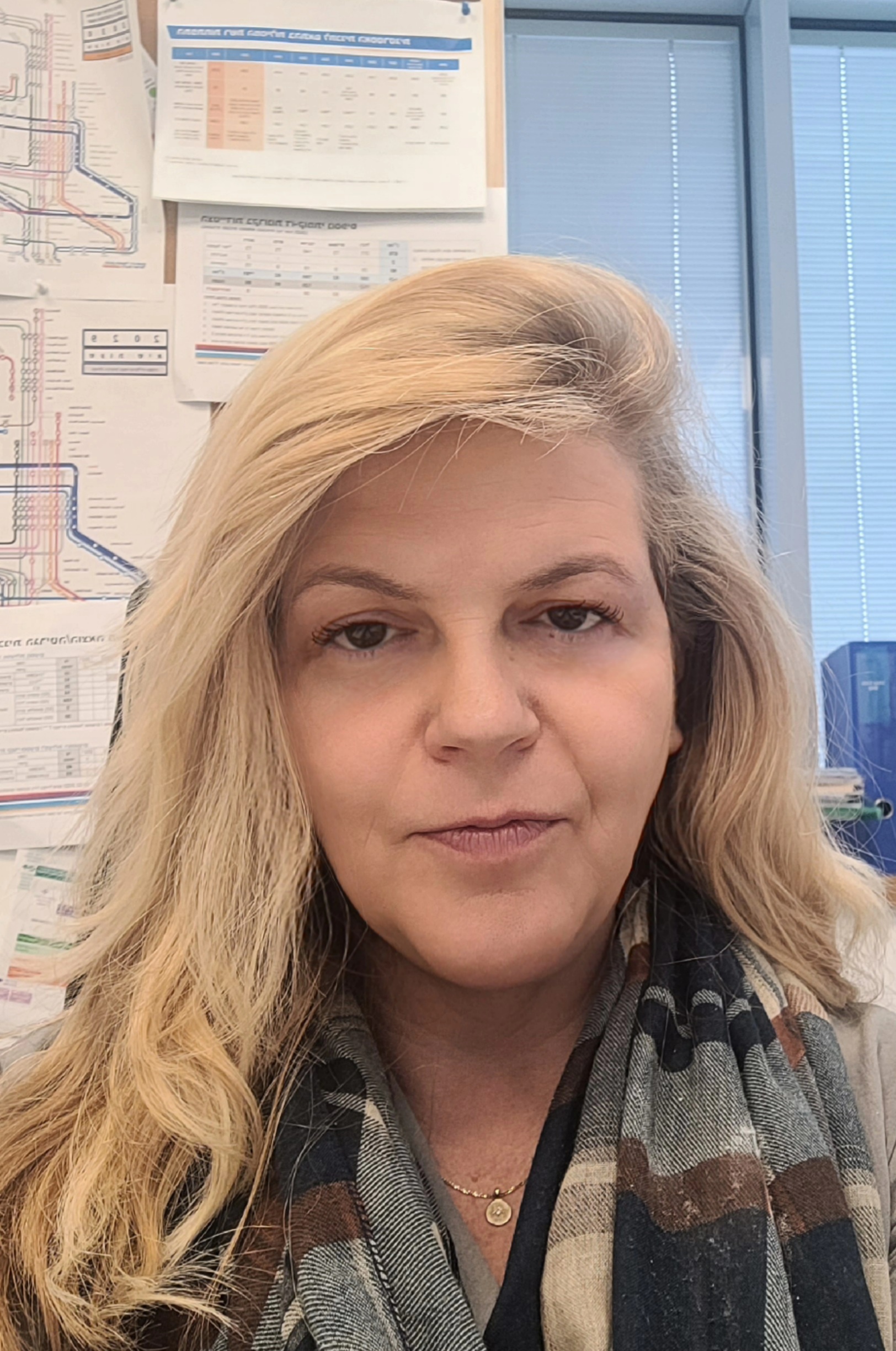 Nataly Kats, PhD.
Deputy CEO (acting),
Israel Railways
Dr. Yardanna Koppel
Physician, Pediatric Emergency Medicine
If you are meant to fail, do so kicking and screaming.
In 1910, Theodore Roosevelt gave a speech at the Sorbonne where he discusses the significance of the "man in the arena" in relation to the critics that surround him.

Roosevelt describes this "doer of deeds" as "marred by dust and sweat and blood", while the critics who observe him simply "point out how the strong man stumbles." He concludes that "there is no effort without error or shortcoming," and maintains that if the valiant fall short, "at least he fails while daring greatly, so that his place shall never be with those cold and timid souls who knew neither victory nor defeat."

There will always be naysayers present in your life. There will also be people who will pigeon-hole and tell you what you can and can't achieve based on assumptions they've made about you, or possibly about themselves. If they are brazen enough to make their opinions known, use their words as fuel to propel you forward. Only you can unlock your potential. And if you fall short, do so with style, knowing that you have given it your all.
Persistence: steadfastness, endurance, grit, perseverance, stamina, tenacity, constancy, doggedness, follow-through, indefatigability, pluck, resolution
When something doesn't go our way, it's easier to give up and walk away than to plow through and persist. But if there's one word that has accompanied me along my writing journey and helped me get where I am, it's persistence. 
At the Iowa Summer Writing Festival in 2009, my workshop leader, Timothy Bascom, stressed that those who persevere will be the ones who will continue to write and be published. In my literary life, rejection is a constant; sometimes a story/manuscript will get rejected not once or twice but 10 or 12 or more times. 
But if I believe in it and persevere, it seems to always find a home. The same goes true of my classes and students. I run groups with a minimum of five and maximum of 10 people. If only two or three register, I redirect, aiming to offer a topic that might resonate more. That said, I'm so fortunate. I do what I love, follow my heart, and deeply appreciate everyone who believes in me, in my words. Keep going!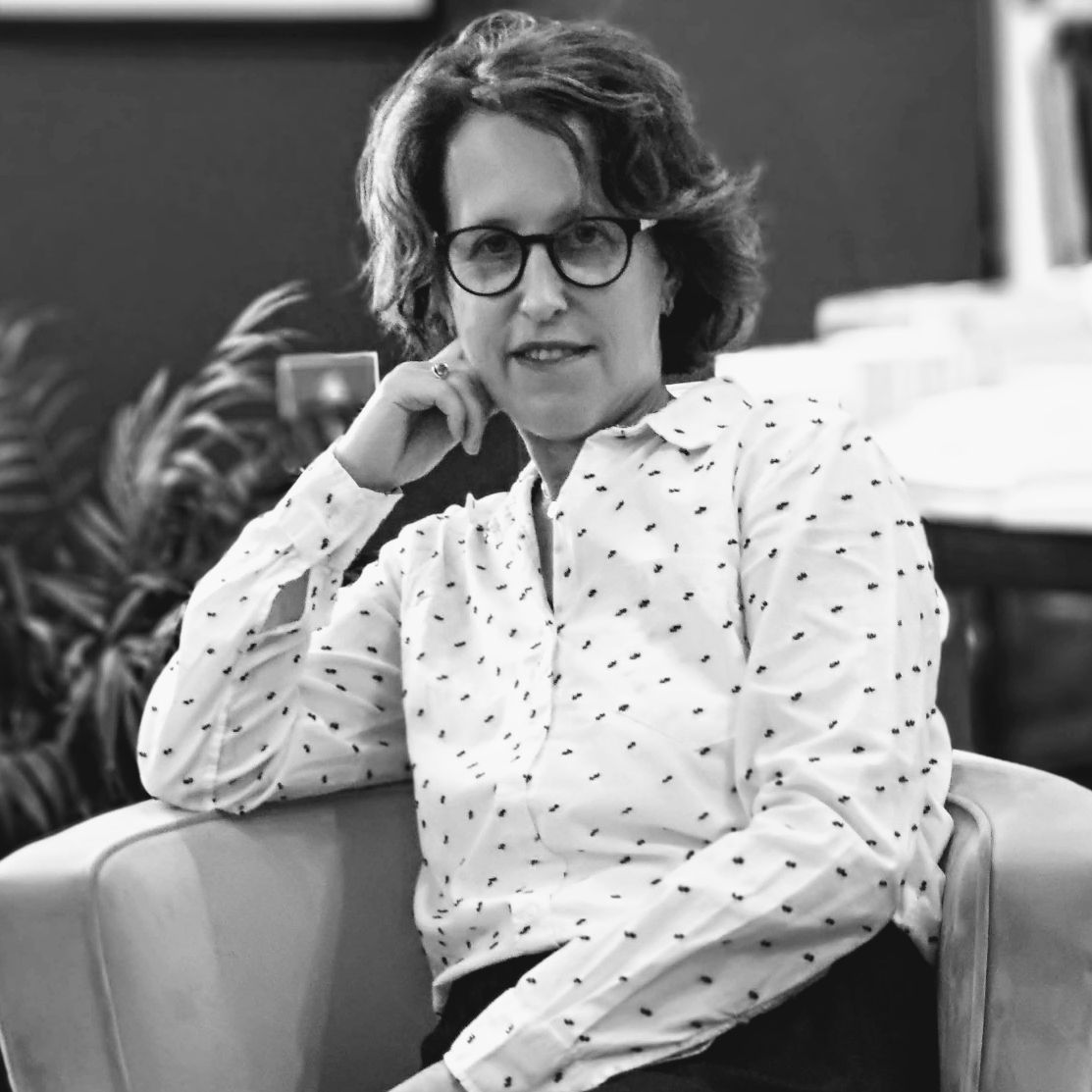 Jennifer Lang
Creator of israelwriterstudio.com, Author of Places We Left Behind (2023)
Elana Langer
Conceptual Artist
Choose the better feeling thought
When given the choice of how to interpret a moment, decision, or past action, always try to choose the thought that feels better. Use the body as an instrument of awareness. Notice what type of (self) assessment or thoughts relax your body and have a calming secure effect, which thoughts make you feel anxious or tight, and which thoughts make you feel nauseous or uncomfortable.
Whenever possible choose the thought that feels best in your body. The one where your body feels relaxed and at ease. 
It's never too late to do what YOU want to do! Just Jump!
Whether it's starting your own company, getting (un)married, protecting yourself and your family, starting your own blog….or going skydiving.. it's all just a leap a faith! And very often it's YOU who's stopping it from happening. 
In my new job at MyPwr Ltd, I've learned that a woman's NO! is often not respected. It needs to be louder and clearer, but I also believe that self-doubt is the thing that may stop us in our tracks. I've also come to realise that it's important to "Embrace Imprfection" (sic) HT 52Frames. 
We just have to do our best, carry on striving for what we believe in and what we believe we should be doing in this world. To quote the late great MJ z'l, it's best to start with "the (wo)man in the mirror…" so that she changes her ways. Then we can compassionately embrace ourselves, our future and those around us. 
Nadia M. Levene
Events & Marketing, MyPwr Ltd Co-Owner, Jerusalem Holiday Homes
Livnat Levi
CEO and Founder,
Eden Communications
Try what do you have to lose?
It was the best advice I ever got.
Many times, we're afraid to ask for what we deserve, even at the expense of frustration and disappointment.
Whether it's a job promotion, a rewarding salary or respect, we have a hard time standing up for ourselves and many times we even convince ourselves that there's no point in trying, because the situation is hopeless. Unfortunately, this is a trait that mainly characterizes women.
Over the years I've learned to silence those voices, be confident in myself, and demand what I deserve from the environment, exactly the same way I demand it of myself.
In recent years, I've come to own a successful public relations firm. I would have never built it, had I not allowed myself to dare and dream.
Remember, you already have the "no." So why not try and get a "yes?"
What do you have to lose?  
You can be whatever you want to be!
My mother used to sing Doris Day's song to me, 'Ke Sera Sera. I asked her what it meant and she translated. When you're a child the future feels more like a story told by grown-ups than something you actually plan and prepare for.
I'd ask her "Mom, what will I be when I grow up?" In the eighties, the popular answers to that question were "a doctor", "a lawyer", or "an engineer" but every single time I asked she'd look me right in the eyes and tell me "You can be whatever you want to be."
When my daughters ask me that question, I answer the same way my mother did, but the words "whatever you want" don't mean what they did in the eighties.
Today, we bear witness to the emergence of new paradigms in the relationships between work, success, education, social standing, and employment potential. These changes are being facilitated by the rapid proliferation of automated labor, the ever-increasing consolidation of wealth, and the gradual but steady dissolution of job security.
My mother taught me to be self-sufficient, flexible, and open to new possibilities – three qualities which I believe will be crucial in the years and decades that follow this technical revolution.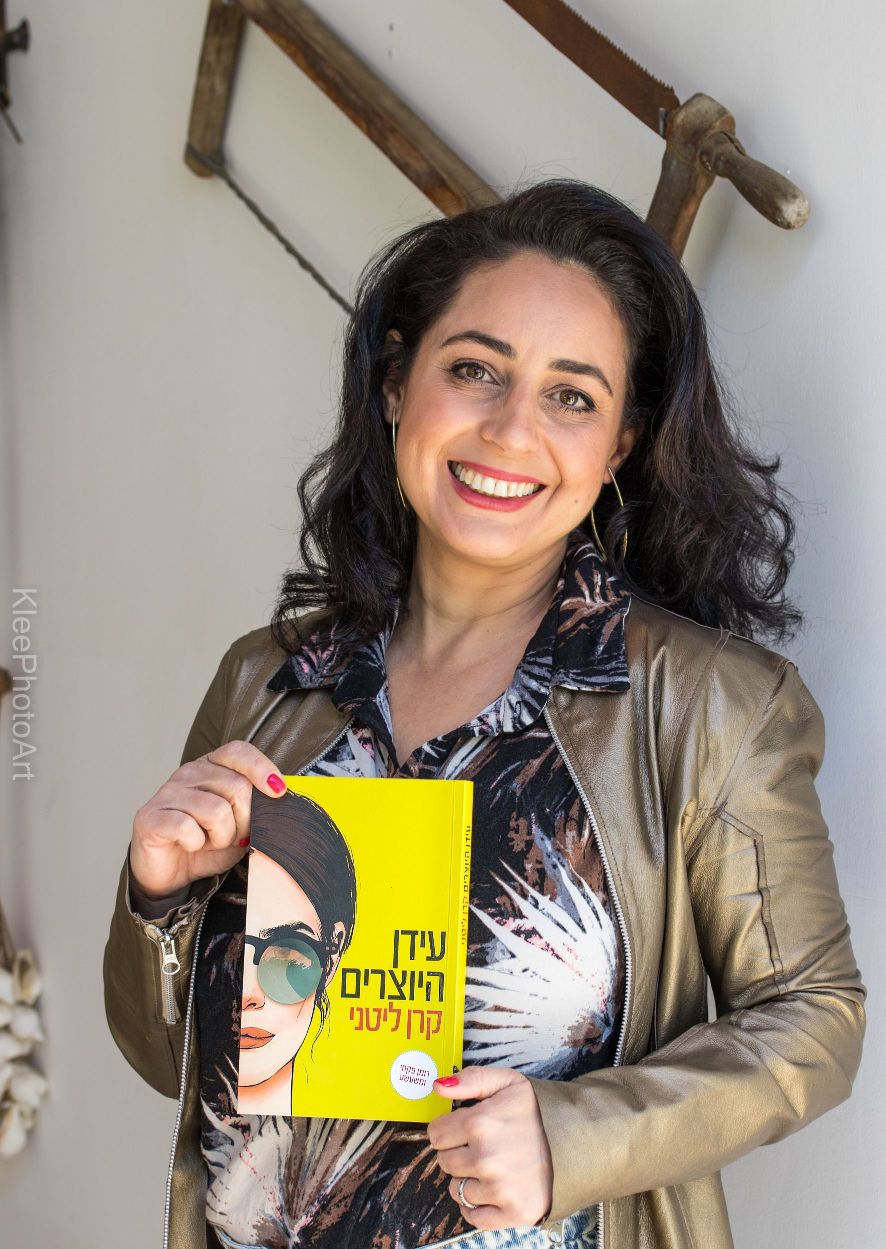 Keren Litani
Behavioral Economist, Lecturer and Researcher in the field of work futures Career Coach Author of 'The Edge of Creators'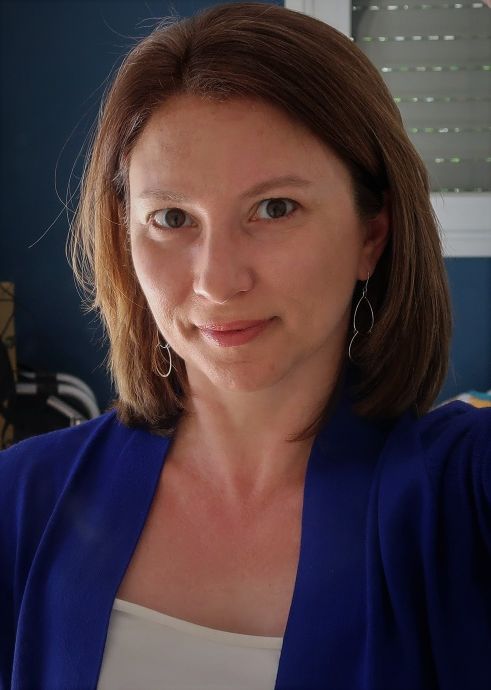 Don't do it later. Do it now.
If you have a task on your hands that takes longer to schedule than to do – just do it. As a small business owner, I am a multitasker and perfectionist, without a team to turf off the million tiny-but-essential tasks that must be done. This was a tip from a time-management lecture that resonated with me. Obviously, some things must be delayed, but we often put off tasks that take just a minute–put this back –clean this up–fix that-respond to this message… I'll do it later.
With just a bit of practice, you can quickly filter between things that should be timeblocked and can be squeezed in-between or piggybacked on something else. Implementing this idea upgraded my efficiency level. It helps everything run much more smoothly, and checking things off my mental to-do list gives me a sense of accomplishment and jolts my brain with a nice positive boost of confidence and energy.
41. Shoshana London Sappir
If you're thinking about your aching feet and can't wait to take your shoes off, you're not fully present. If you're wearing high heels, you are at risk of falls and sprains in the short term, and a range of back, knee and foot issues down the line. And you do not want to be wearing them if you need to run away from danger, nor are they the best gear to carry you towards your goals. Why do we wear footwear that hurts and restricts us? Why does it even exist?

Because it is aesthetically pleasing, you say. Yes, but who exactly is being pleased here? Not you. Imagine a world where something that causes pain and harm were not considered beautiful. Where a person in precarious shoes, as color-coordinated with her dress and purse as they may be, treading gingerly and innerly wincing at every step, were not the object of admiration for her fashion sense, but rather of pity, for sacrificing her wellbeing in the hope of external validation. Whereas a woman whose smile radiates that she is comfortable, happy, joyous and free, who is steady on her feet and ready for anything, now how is that for the definition of beauty?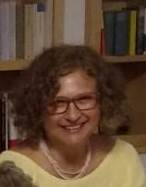 Shoshana London Sappir
CEO of Shoshana London Sappir Ltd. Translation and Writing Services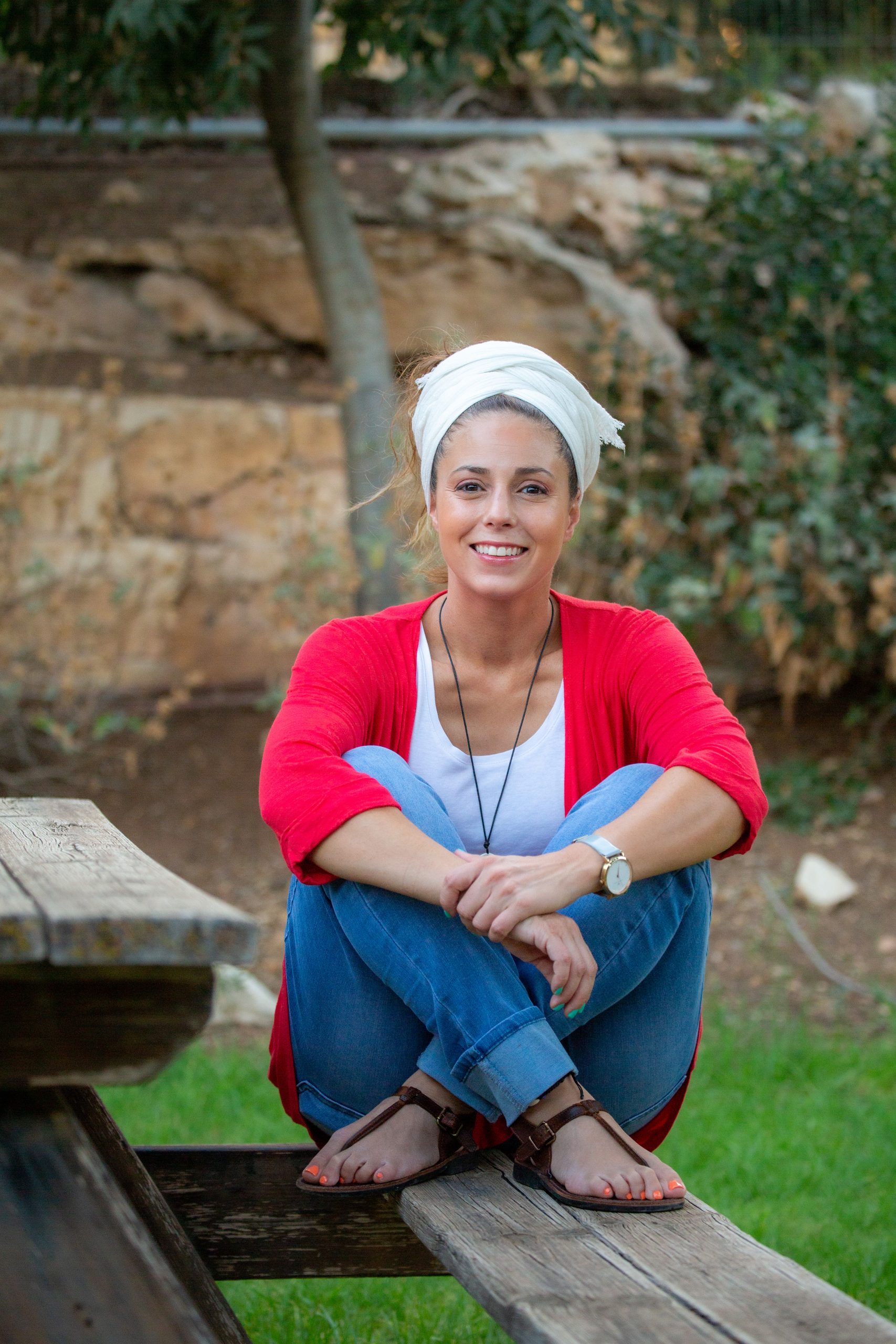 Embrace the discomfort of the pause
When life throws you off track, suspend the impulse to act, and instead take pause and embrace the discomfort. 
It may sound counter intuitive, but if life has taught me anything, it's that you can't let something go if you've never really held it. 
Holding the hard stuff is hard to do. That why we tend to keep going until we simply run out of gas. The pause is as simple as a conscious breath, giving voice to your thoughts (rational or not), or just naming that big emotion that's bubbling up. If you can share your experience with someone else, all the better.  The key is, instead of trying to find ways to escape the turmoil and discomfort, take a beat and pay attention to it instead. 
Live life to the fullest here and now
The last decade of my life is the decade that shaped me. This is the time I realized what I wanted to be when I grow up.
I started a public social activity without knowing I was doing it. What started out as a struggle to get rid of the sand from my son's kindergarten, ended up with me being elected to the Modiin Maccabim-Reut City Council.
Eventually, my youngest son got cancer when he was two years old. We went through a very challenging period together as a family. I learned a lot about myself and about life, about the war on life, the integrity of family and my own personal strengths.
My advice to you, is to live life to the fullest, here and now, as if each day is your last. Pay close attention to the environment and constantly lead in order to create a better world. Nothing happens for no reason. The best we can do is to give a hundred times more than we receive.  
Leaving your comfort zone is an opportunity for development
True, it's easiest to stay in the place we're most familiar with. But if we continue doing the same things we've done until now, it's hard to see how we can achieve different results.
Those who manage to push themselves out of their comfort zone are the ones who ultimately stand out in their field.
Pushing yourself beyond what you know or are comfortable with is not always easy. You have to learn new things, you'll have to try things you aren't used to doing, and you may even fail and have to try again.
I started businesses and other ventures, and sometimes I even failed. But I learned something from each failure, and as a result became smarter and stronger.
45. Tali Marienberg, Adv.
Don't look back. Live in the present. Anticipate the future.
My dear father, may he rest in peace, taught me to keep moving forward. He instilled this in me from the time I was a child, and it has been with me since I can remember myself – in school, the army, and throughout my professional career.

What's done is done. There's no going back and there's no changing it or fixing it. Concentrating on what could have been, or dealing with regret is pointless and only leads to frustration.

Sure, you can appreciate your good memories and past achievements, and even learn from mistakes you made. But don't dwell on them. Dwelling on the past does not help you prepare the future.
That's why I believe in focusing on the things we can change, living in the present, and anticipating the future. Plan ahead. Keep moving, gain momentum, and move faster. Life is dynamic. Those who cling to the past move backwards.

And if we're already moving faster, don't be scared to aim high. At worst, you won't get as far as you want this time, but you will next time.
Tali Marienberg, Adv.
Executive & Board Member,
Legal Expert - Insurance & Health Industries Leader, Strategy, Entrepreneur, Executive leadership Consultant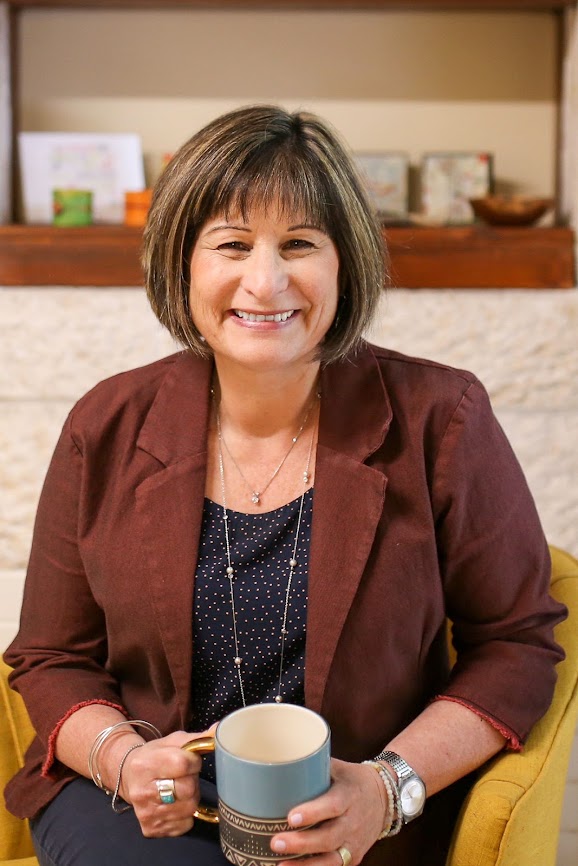 Judy Markose
Relationship & Life Coach
Keep your relationship warm with daily rituals
In my marriage, these practices have made us close for almost 40 years.
 Say Thank You
Express your gratitude – out loud or in a text – and let your partner know that you appreciate the big and small things they do.
 Check In
Get into the habit of spending time together every day sharing what's going on and how you're doing. Set aside even ten minutes – with no phones or other distractions –  to talk about your feelings, your worries, your dreams.
Show Affection
Bring moments of touch and physical connection into your relationship. Sit closer when you're reading or watching something. Make eye contact when you're talking to each other. Pause an extra moment for a hello kiss or a goodbye hug.
Have Fun
Laugh together! Share a silly joke, tell a funny story that happened to you, take pleasure in your kids' antics. Put on music and sing or dance.
Be There for Support
Offer compassion for your partner's tough days and encourage their goals and dreams. Listening without judging is an amazing gift.
47. Tanya Mozias Slavin, PhD.
Decide what sucess means to you.
Nobody but you gets to decide what success means to you. Maybe for someone else success is making X amount of money per year, or buying a house, or getting 10K Instagram followers, or getting a book deal. Goals are fantastic if they are right for you.
Whatever your field, whatever you do, and whoever you are, you are the only one who can define what success means for you personally. That also means that you decide how often you change your personal benchmark. Maybe for you success means being able to squeeze in 10 minutes every day to work on your personal project before plunging into client work, meeting, childcare or whatever your daily routine. Or maybe it means sharing less of your work on social media and committing to spend more time in the creative alpha zone away from the ego-boosting but disruptive accolades of "likes." Success cannot be measured externally or by comparison with someone else. Success is that feeling of getting somewhere that feels right for you personally at that moment in time.
Tanya Mozias Slavin, PhD.
Essayist, Freelance Content Marketing Writer, Single mom to two
Rachel Oren
Facilitator of Trauma Sensitive Yoga
Every person has a story; compassion is all.
If my life has taught me anything, it's that every single one of us – every person – has a story. Without exception, we all have faced our own private battles at different times; our own experiences of adversity, of profound hardship, of trauma and of triumph. In my case, my story forms the background and motivation behind my chosen profession, and I use it as a window of compassion and empathy for others.
Our lived experiences make us who we are, and almost always there is far more going on beneath the surface than what is immediately visible or obvious to others. This is where remembering compassion is key, which I encourage us all to do. We are all capable of small acts of kindness and empathy that truly can make such a difference to a person's day and outlook; be it opening a door for a stranger, buying a colleague a coffee they didn't expect, holding someone's hand in their distress, or stopping to ask a neighbor "how are you" and genuinely meaning it.
As we all aspire towards different goals in life, don't forget to simultaneously aspire to a world of greater compassion….however you choose to show it.
Every day, make someone around you feel valued
Performing a small act of kindness for another person is doubly powerful – the recipient feels cared for and you get a rush for making someone else feel valued. My own coworkers have randomly left little gifts on my desk – chocolates I like from overseas, a lime with a note. The positive feelings these gifts generated, that people have not only thought of me but remembered a specific detail about me (I love limes!), are immeasurable.
When I have presence of mind, I try to perform a small kindness for someone in my environment because I know it will make a difference to us both.
I may write someone a LinkedIn recommendation, or ask if I can bring a colleague something from another room. The easiest way to make someone feel valued is to remember something they said in a previous conversation and inquire about it.
When someone performs a kindness for me, I feel treasured and enter a higher state of achievement; I feel like I can do anything. When I am kind to a colleague, it ups both of our games and can turn a good day into a great day. Kindness doesn't need to be a grand gesture to have significant impact.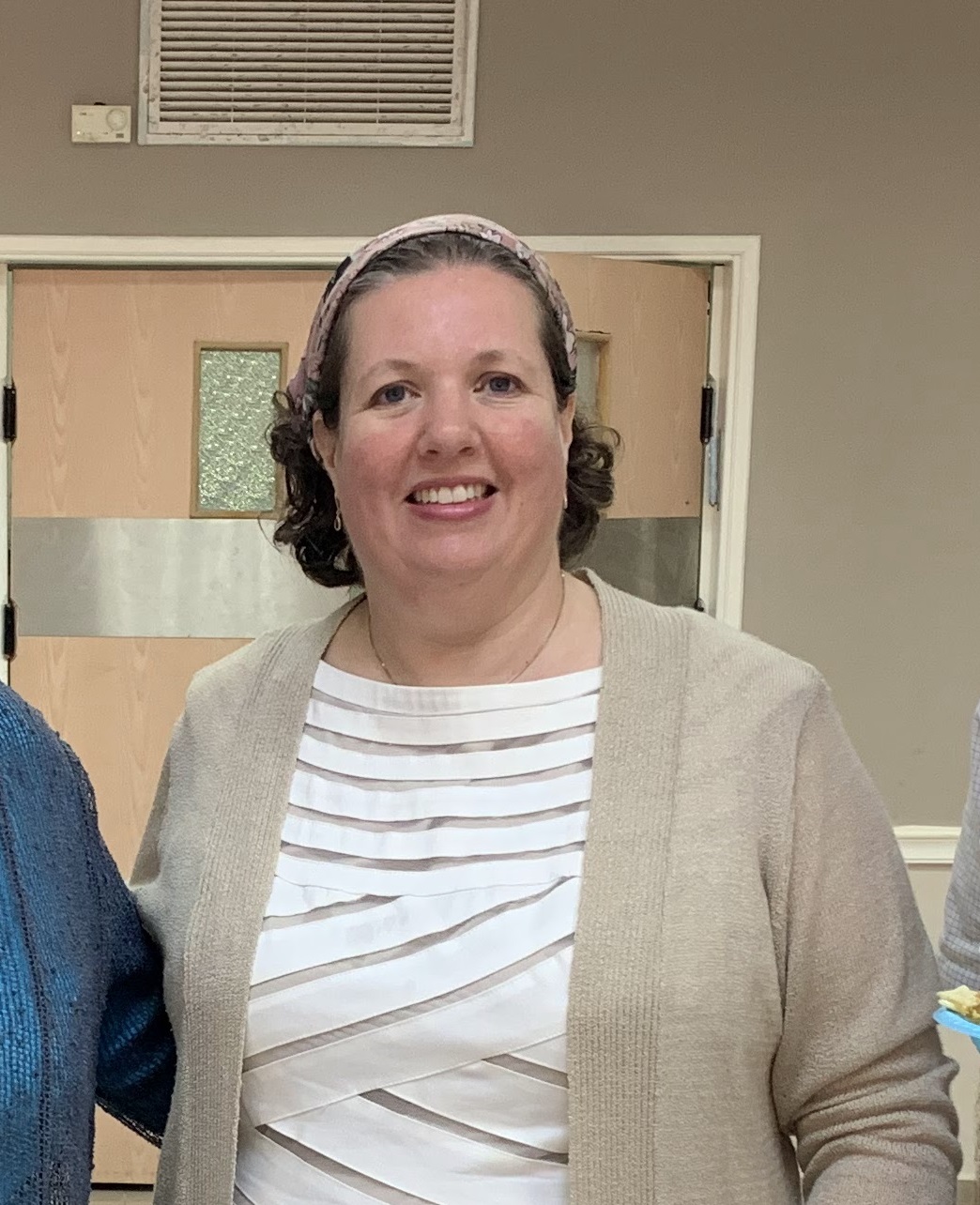 Jody Parente
Product & QA Manager
Daphna Peyser
Parenting and education advisor to gender awareness
Author of LIfe is not all Pink and Blue (Hebrew)
It's time to drop pink and blue
There are no things that are right for women or men. There are only things that are right or wrong for you.

From a very early age, we hear, see and are taught to think that there are things that are "right for girls" and "right for boys." It's hard for us to delete those beliefs, but we must. Each of us needs to discover for herself what is right for her, and to find a way to achieve those things.

Some women are great at sports, others are great at caring for children. Some love to work in a lab and do research, and others are great politicians.

Turning off gender voices is not simple because they are so deeply rooted within us, but succeeding in doing so, will make us more open to possibilities and success, and will give us more peace of mind.
Be who you really are and raise your daughters and sons to be who they are. This will make the world a better place.
On becoming a mother, 26 years ago, I embarked on the study of Love; how to open my heart to others and most importantly to myself, somatically and emotionally. I practice flooding my body with love, releasing the love and intelligence embedded within my cells. However, loving—giving to one's self and others— without limits is destructive.
In the Tree of Life, truth is the balancing point between love and strength. Loving well is an art. Knowing where to place your boundaries requires being very present with your feelings. "What are you really feeling?" "Are your boundaries like fixed cement walls, wishy-washy, or non-existent?" Do people disrespect your feelings, words, or values? I created "Presence=Present" as a ritual to deepen my relationship with my son. I practice it now in all aspects of my life. I especially recommend applying it to problem areas.
DIRECTIONS: Set a timer for two minutes and send love, trust, respect, and appreciation to whoever or whatever is causing you stress. Can you sit for two minutes, look your children or your spouse, in the eye, and say: "I love you. I trust you. I respect you. I appreciate your presence in my life." If not, why?
Alana Ruben Free
Life Coach/Artist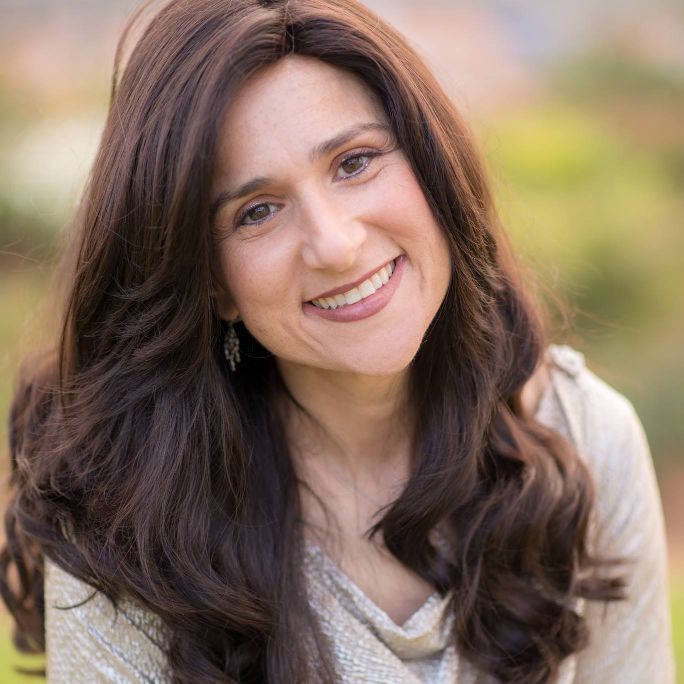 Daniella Rudoff
The Marriage Architect
Dating Mentor and Matchmaker
Don't underestimate the power of your smile!
Smiling creates an instant connection. In fact, there are so many things you are offering to others with your warm, kind, smile – encouragement, support, kindness, love, friendship, and simply the beauty of just being a nice person!
When speaking on the phone smiling raises the pitch of your voice and creates a warm, positive tone of voice and generally good conversation results. Try this at work, as well. You'll see it works wonders!
Some people just aren't the smiling type or sometimes you just may not be in the mood to smile. So, why work so hard to smile?
Because Smiling makes you look younger, and acts as an antidepressant. Smiling helps your immune system, and makes you look more attractive. Smiling improves your relationships and lowers your blood pressure!
As strange as it sounds, consider smiling as an exercise, like lifting weights.
You'll see the outcome in your mood, your attitude and in your general health. 
Mix the treasures of all worlds
Carve more time for priorities, find a career you love, embrace home life using technology and always carve out time to surround yourself with friends and family.
During the COVID pandemic, my career and home life became more intertwined, and I discovered the benefits of mixing the strengths of all worlds. I chose to leave my comfort zone and find my own career path.
Building my new path with passion, feels different than work.
The same can be said about reducing the burden of chores involved in running a home – applying management skills, using technology (great tools like Trello, GSuite, Whatsapp, Paybox/Bit), and delegating when time is limited – can help free you up for priorities in home life.
Most importantly, live in both worlds with likeminded people so you never forget that there is no room for perfection in balancing it all.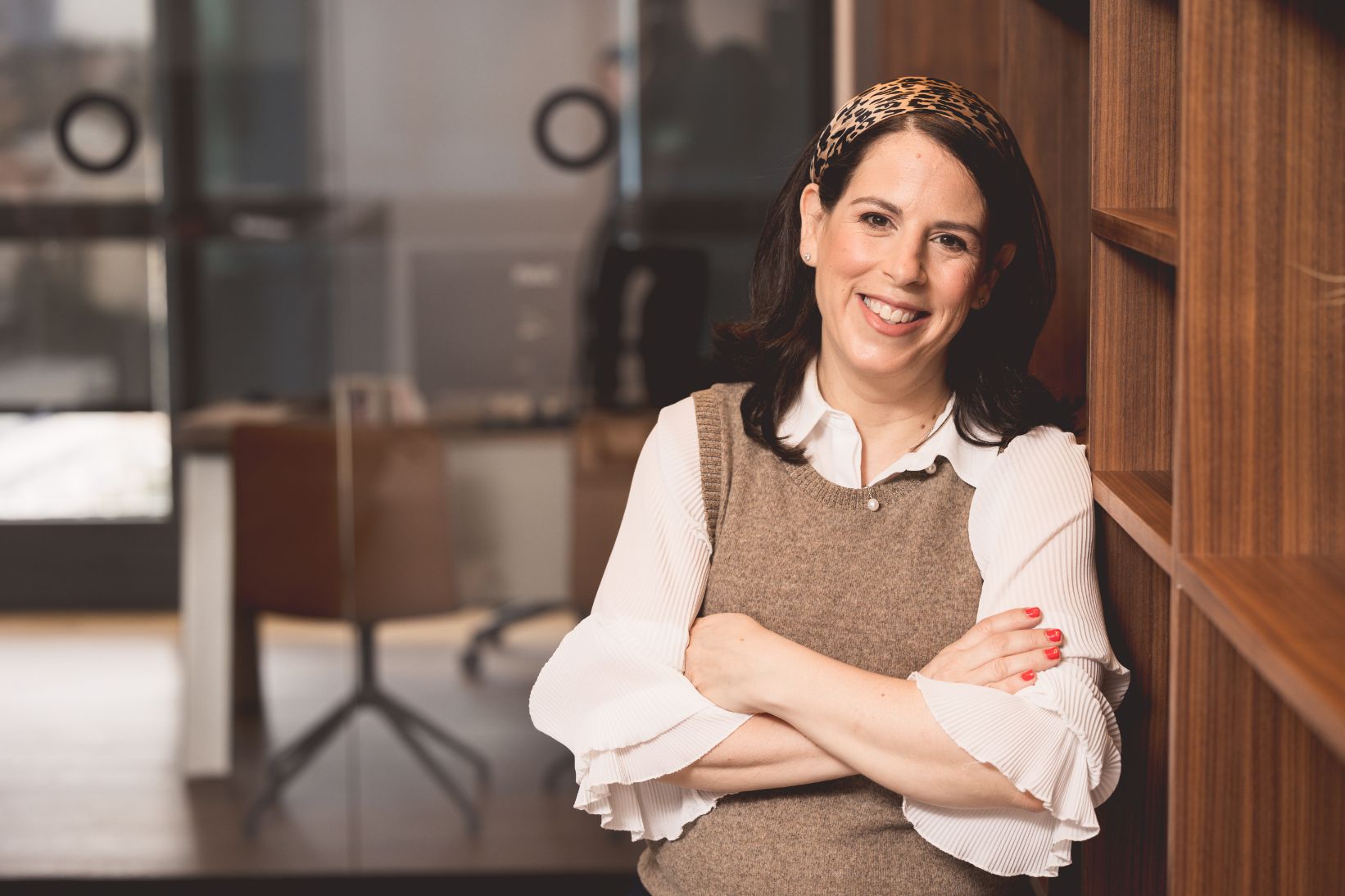 Sheryl Sharon Sabban
Intellectual Property Consultant and Patent Attorney, Sabban IP
Sarah Sassoon
Writer, Poet, Speaker
"Does this bring me joy?" is a very Mary Kondoesque question, but it works for me every time. When I follow my joy; in my writing, research, social interactions, and even the kitchen, the result always bubbles with energy. Of course it's easy to forget this, when reading the news, when experiencing the natural painful, disappointments of life.

 And this is when I turn to my simple, small joys: a cup of coffee, a piece of dark chocolate, the scent of a yellow rose peeking through a garden fence; reminders that joy is a choice, sometimes a challenging choice, but it's how I want to write my life. 
Give back to the community by volunteering
A successful and well-rounded person is not defined by their title or how much money is in their bank account. To me, a successful person is someone who shares their time, knowledge and resources to help others. 
We all have personal commitments which take up our time. That being said, you would be surprised at the impact even one hour per week of volunteering can have. There are many important causes. Choose one that "speaks" to you. For example, I visit an elderly IDF veteran every week. I now consider her my adopted grandma and she gives me wonderful life advice. Volunteering can enrich both the lives of those you are helping and also your own.   
Jennifer Schear
Founding Partner, Schear Immigration Law Firm
Naomi Schneiderman
Executive Director,
Woman to Woman –
The Jerusalem Shelter for Battered Women
"Take care of yourself because if you won't, you will not be able to help others."
Some years ago, I met with a friend who was retiring from a career as a leader. I asked her for advice. She responded "Take care of yourself because if you won't, you will not be able to help others."
In retrospect, this was one of the best pieces of advice I have received. The "oxygen-mask metaphor" has proven to be so true. For many of us, especially women, the notion of putting our needs before those of others may appear counter-intuitive. The challenge is all the greater in responding to and treating survivors of trauma.
Over the years, I have learned that the well-being of the staff I lead is key to creating a professional and nurturing environment for the families we serve. This is not an easy feat as trauma is often contagious: alongside the huge privilege of helping survivors of family violence rebuild their lives, there are inherent stresses that need to be dealt with regularly. Our resilience depends on our ability to acknowledge these difficulties and support each other.  On Israel's 74th birthday, I wish our country the same. As a nation plagued by violence, let us "take care of ourselves", reach in to acknowledge how the past has impacted us, and reach out to our communities, especially those most vulnerable. Perhaps the rest will take care of itself.
"Your gifts lie in the place where your values, passions, and strengths meet. Discovering that place is the first step toward sculpting your masterpiece, Your Life." Michelangelo
Be curious, adventurous, and mesmerized by the beauty of this world. Be passionate about your vocation. Create. Create. Create.  Challenge the boundaries of your creativity and embrace the endless opportunities that life presents you with. Never be satisfied with the ordinary, but explore new possibilities in everything.  
In short, never stop learning. Michelangelo said on his death bed:  "Ancora imparo" 
(Meaning: "I am still learning") 
To life! Le'chaim.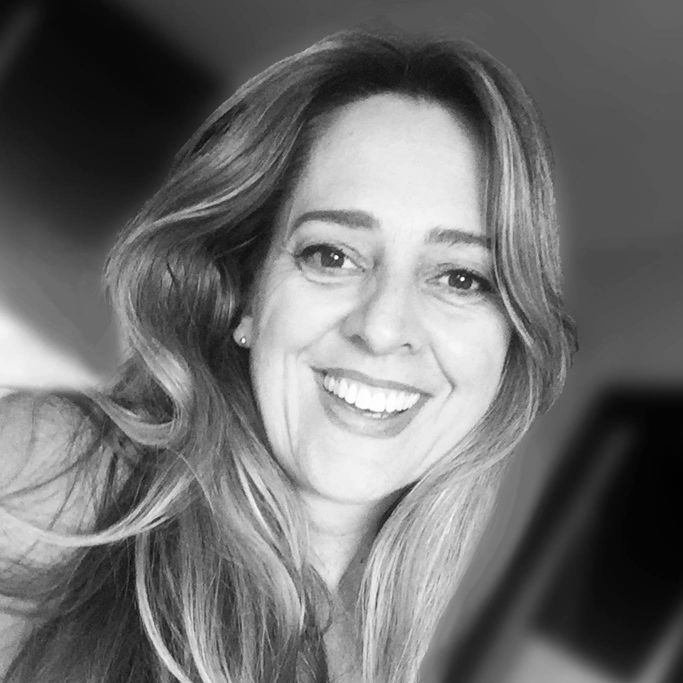 Annie Selby
CEO Annie Selby Brand design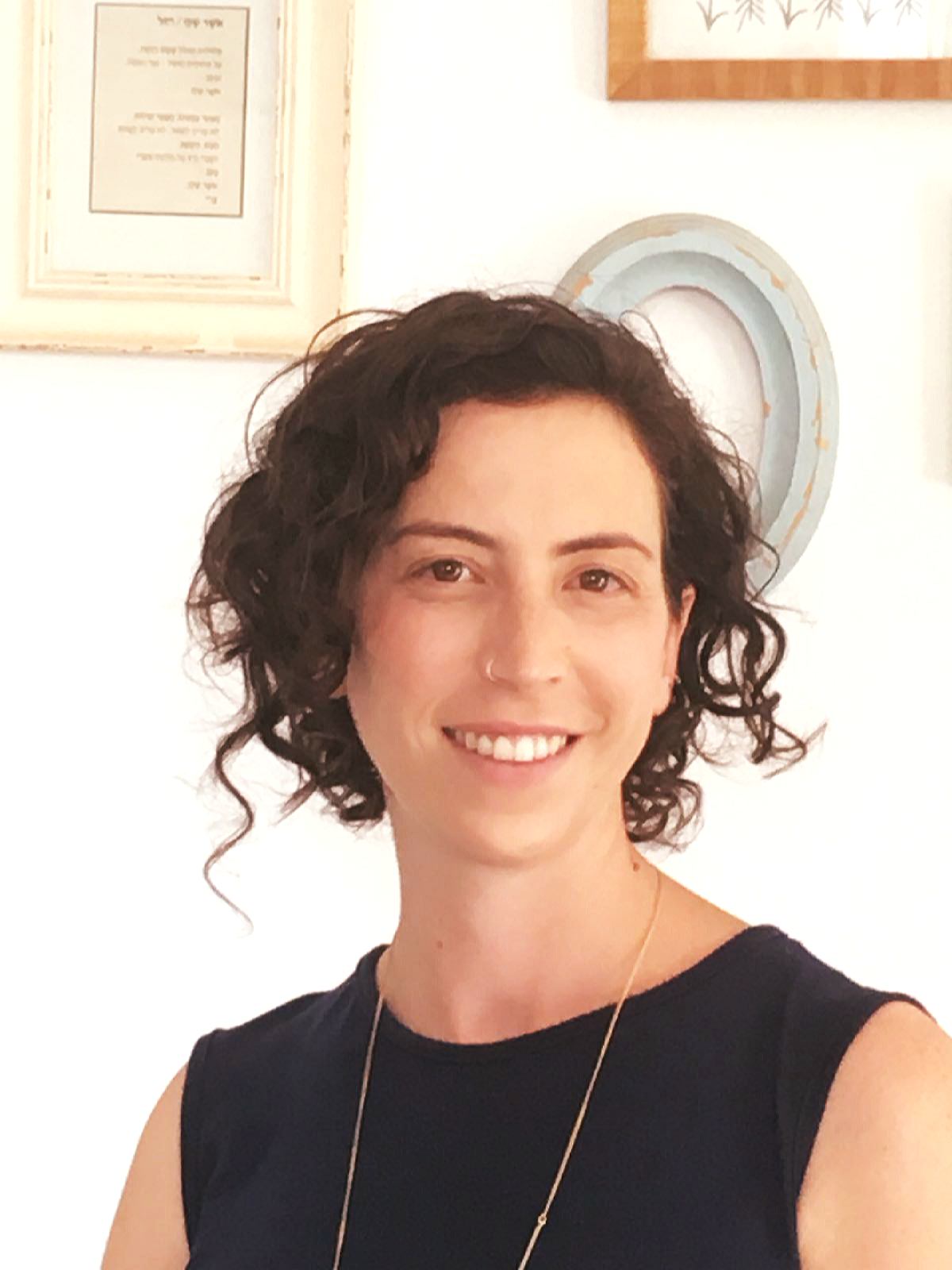 Dina Shalev
Director, Ladaat Choose Well (NGO)
Planning plans is important,  and there's no doubt that being clear on our goals will help us succeed. But no less important is the ability to be flexible – to change your mind or your direction and reroute.
Over the years, and most recently, I've learned that what we think about reality is constantly changing, and so are we and our needs. If we can be attentive to these changes as well as those around us, we can adapt our thinking to the situation and stay relevant and ahead of everyone.
"Be the change that you wish to see in the world" - Mahatma Gandhi
All of us, each in her own way is meant to make history, and produce a better reality.
As an example, I've chosen to lead a life that creates a better reality for animals, the planet, and human health. I have chosen to lead innovations and endeavors in the field of the future of food – novel food, which will become a better alternative to animal-based foods.
This will help reduce pollution and greenhouse gas emissions, while being more nutritious and healthier for humans, which is of course no less important.
When a person wakes up in the morning with a mission, and walks the talk, life is full of meaning which in turn makes us more optimistic, and fills us with faith and hope.
I was born to make history. There is no time like the present.
What's your mission?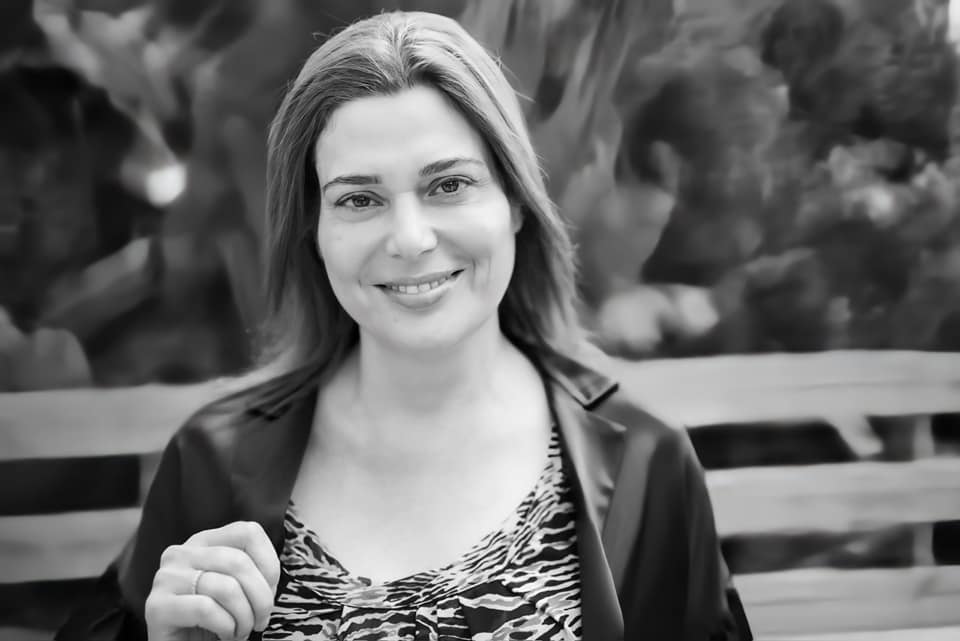 Levana Shifman
CEO at MAF (Modern Agriculture Foundation), Lecturer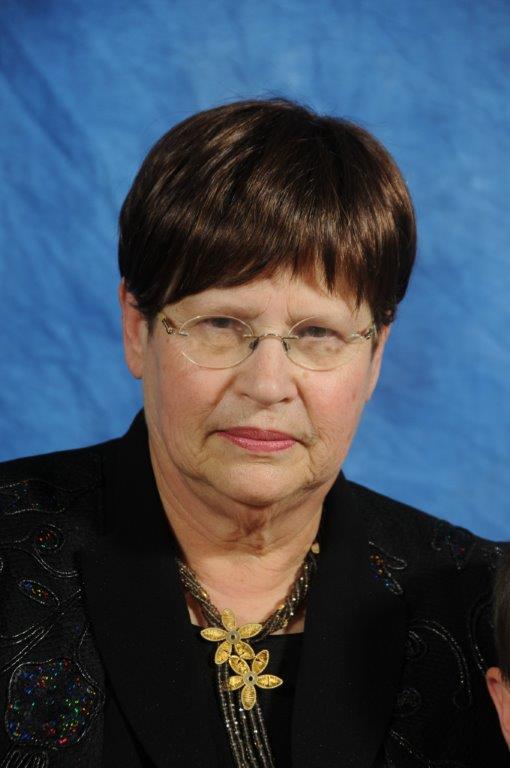 Prof. Margalit Shilo
Historian of Jewish women in Eretz Israel (1840-1948)
Professor, Bar Ilan University
Believe in yourself, even when "experts" doubt your abilities
Several times during my academic career (which I began when I was 40+), I found myself at intersections where "experts" I consulted with, advised me that the project I had chosen was not practical, would be too complicated for me to execute, and that I should avoid my own plan.
I considered the advice of these well-intentioned individuals, however, the goal I had set was important to me and I decided that I would dare and try to achieve it anyway. My willingness to try proved itself.

When we are faced with a goal that is very important to us, we seem to become miraculously empowered to achieve what had seemed like the unattainable.
The obvious conclusions are: consult with others. It's always good to hear another opinion, but don't depend on them. Believe in yourself, believe in your goal and get started!
61. Revital Shimron, C.P.A.
Don't be afraid to demand money that you deserve – because you deserve it!
An important part of independence and empowerment is economic understanding.
In my work I meet a lot of women who are afraid of money, afraid to talk about money and afraid to demand the money they deserve. Even strong and leading women in their field do not dare demand what they deserve.
I think that everyone of us needs to let go of the fear that surrounds money, and learn basic concepts in economics (even concepts they shy away from: profits, inflation, interest rates and more). Women must learn to manage their money, take responsibility for it and know how to demand what they deserve.
Doing this will help women gain a seat at the decision maker's table and get their voice heard.
Before before anything, know that you're worth what you deserve.   
Revital Shimron
Accountant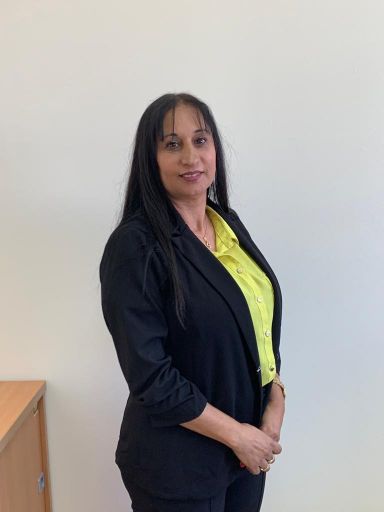 Gila Schlezinger
Deputy Managing Director Planning, Logistics
& Civil Engineering
Courts Administration Authority
Positive energy is contagious – use it
I have learned in my life that there are a number of contagious things: crying, laughing, yawning, negative energy and positive energy.
I choose to think positive thoughts and fill myself with positive energy. This affects not only me, but those around me, at home, at work, and when I'm with friends.
This has helped me and my team be more creative, and innovative.
Don't let negative energies take over. People want positivity and connection in their lives.  
When I look around at the best and most gratifying achievements that have materialized in my life – from our home, to our kids, to our best vacations, to my (shockingly successful) business, to bringing my parents to Israel – they all share this thing in common: they started as just a thought or dream in my head.

So my best advice is – take time to dream because if you can't imagine it, you can't become it. Once you have a picture of your dream or just a part of it, find someone else who's done it before you. Learn from their journey and choose your steps wisely. Keep making incremental steps and keep learning from others who are a few steps ahead of you. Yes, you'll probably have to push past your comfort zone and grow, and sometimes you'll fail. Keep on going and you might end up there sooner and with a better outcome than you thought possible.

(Oh, and all the other people who haven't achieved what you're aiming for themselves – ignore them! But don't be rude, just nod and smile…)
Orlee Shraga
Facebook Ads Expert
Alana Stern
ADHD/Executive Function Coach
Failure is a good thing! It means you've tried, that you've courageously dared to be great. Failure also provides us with valuable feedback.
When I think of failure, I am reminded of that famous Thomas Edison quote: It took Edison countless attempts to invent the lightbulb, and when asked how it felt to fail 1000 times; Edison replied, "I have not failed, it just took 1000 steps to invent the lightbulb!"
Often, before you can do something well, you have to do it badly. I used to think failure was the opposite of success, but really it is a step in the success-process. It's actually a very valuable step! Failure provides you with feedback – what worked, what didn't? What did you learn and what can you tweak?
This perspective gave me the courage to leave a 20-year career in childhood education and establish a coaching practice for adults with ADHD. It's what allows me to continue to try big, hard, scary things in all areas of my life.
So, my advice is to embrace failure. Once you've failed, you can never go back to where you were before you tried. Failing means you've begun on the path towards triumph!
Learn to take advantage of opportunities
Those who aware, are constantly exposed to opportunities. We are surrounded by opportunities and constantly need to sharpen our senses in order to be vigilant, create good communication, absorb messages and be aware of the opportunities that present themselves to us.

Every meeting is an opportunity. Those who learn to see opportunities, are those who succeed.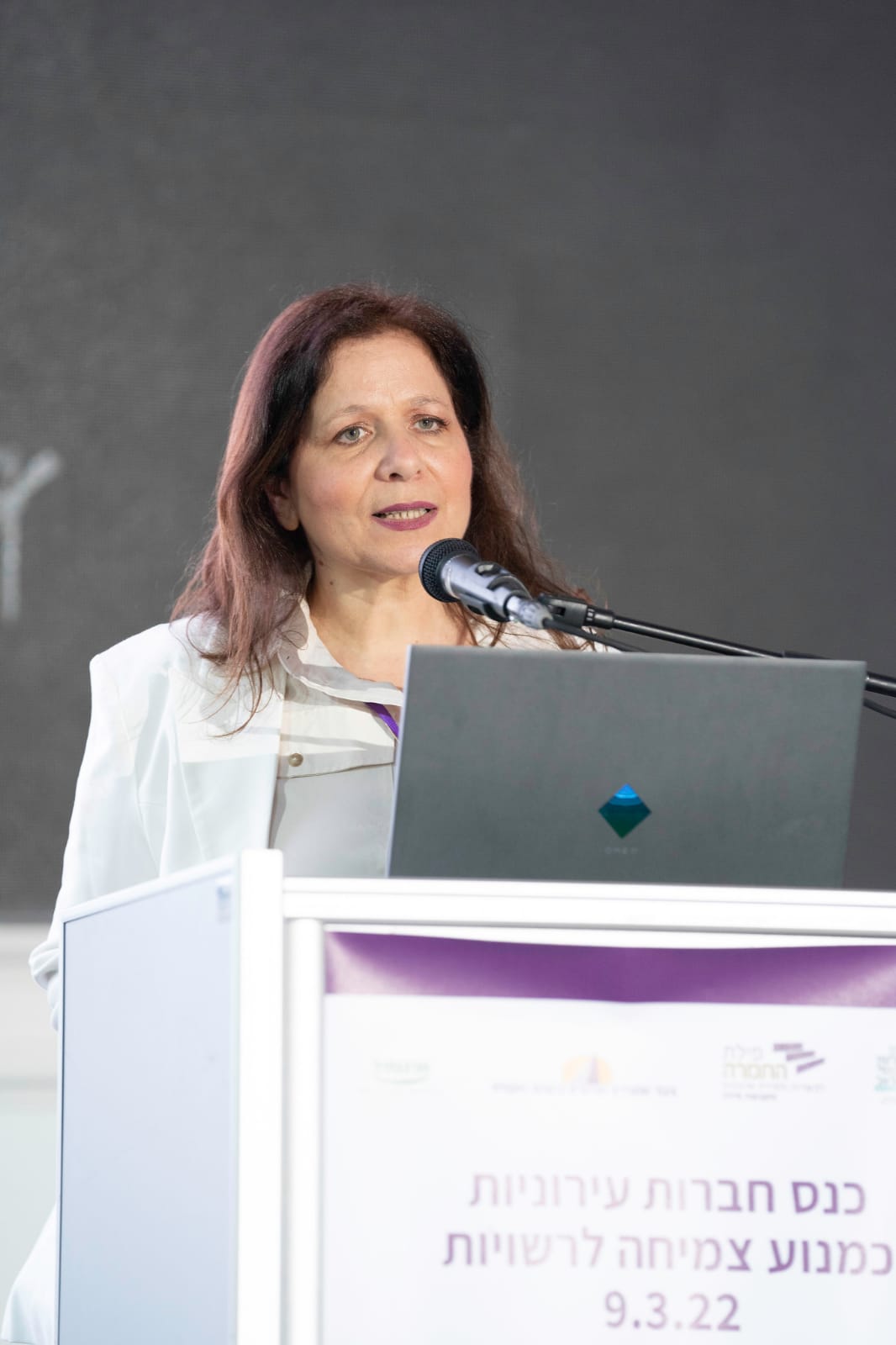 Galit Tagori Moshe
CEO, Pilat Hatmara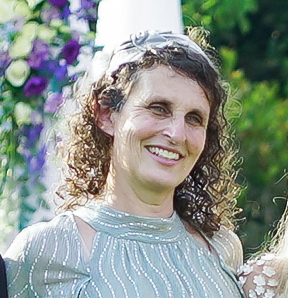 Sharon Tolkin
Ballet and movement teacher
Movement and dreams have always been an important and happy part of my life, and I am very blessed to have the opportunity to reach My dreams through  teaching ballet and movement.
Movement and dreaming are natural parts of our life, did you see that child skipping for joy? Did you pray during Hallel about those hills that are skipping? Did you also dream of skipping freely in the majestic hills?
You can.
The more we can enhance our movement the more we are free to express our inner worlds and reach our dreams.
Freedom of movement is exhilarating, and it reminds us of all that is important in life.
Balance ,flexibility, strength, endurance, transfer of weight, rhythm, looking outwards, looking inwards, breathe and then pause, quiet to notice our blood flowing, listening to our heart beat and our racing thoughts.
Feel it, 
dream it , 
do it 
and just MOVE it!
67. Ronit Velinaamt-Dahan
Acquire traits that will help you throughout your life
There isn't one secret thing that I've done to get me to where I am. A series of traits have made me strong and given me the ability to succeed
Courage – the courage to fail. I see courage as a pre-requisite to success. If you're scared to fail, you will never try new things, and to succeed you must try new things.
When you fail – learn from your mistakes. What was the reason for failure? What could you have done differently and what did you do well?
Be passionate about what you do – I love what I do and so I give work my all each and every day.
Be curious – Invest in your knowledge. Never stop learning. Read about everything. Be well-rounded in your knowledge. By constantly learning, you'll constantly develop yourself.
Be optimistic. When you are filled with optimism, it pushes you forward, even against great odds.
Generosity is a trait we must all have. I am here to serve others.
If you practice these in your life, your life will be full of meaning and you will be able to lead yourself and others.   
Ronit Velniamat Dahan
Head of Instruction and Training, Operations Division,
Israel National Fire and Rescure Authority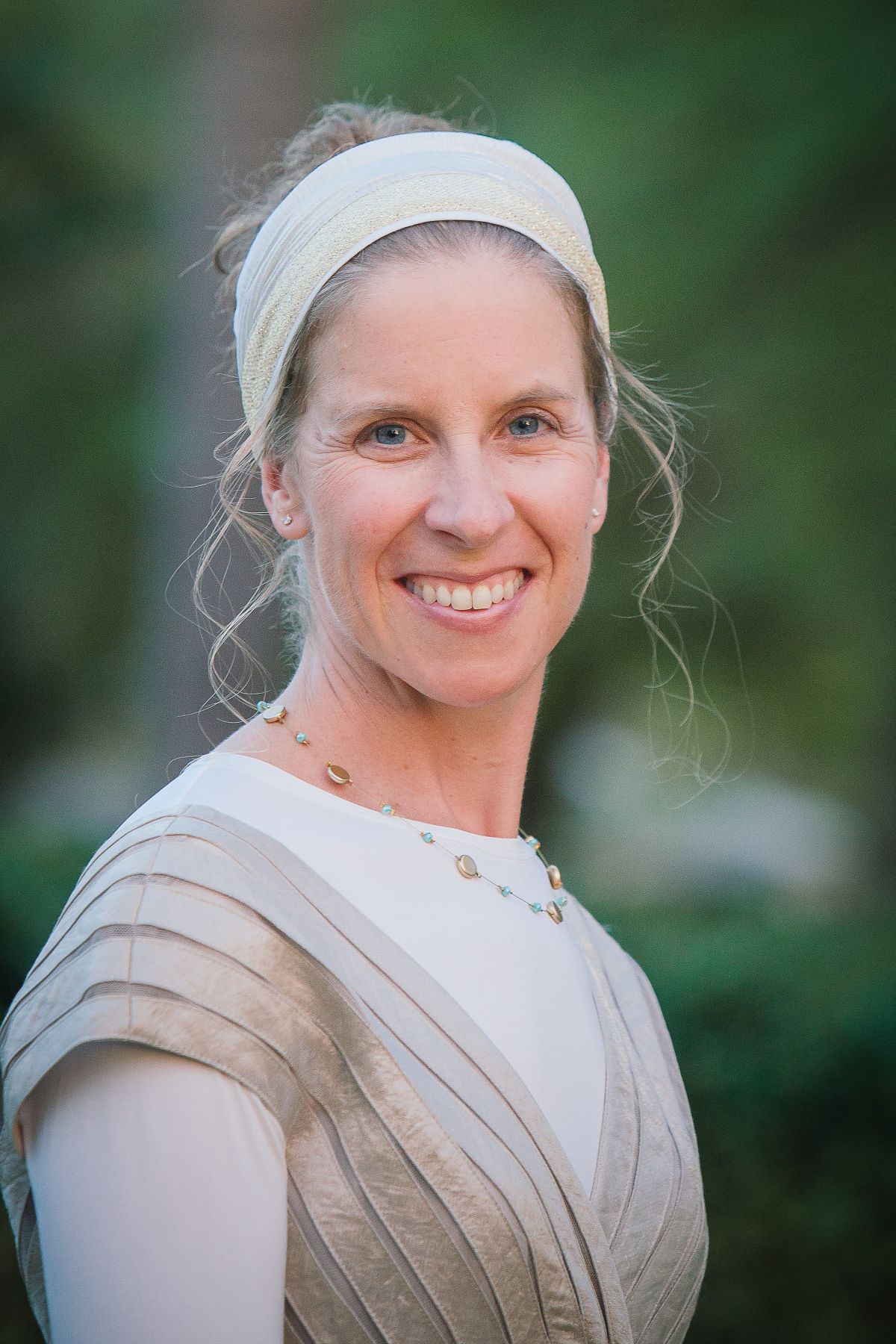 Elisa Wirtschafter
FitZahav, Founder and Fitness Instructor for Seniors, Modiin
Exercise is a prescription for health
Exercise is great medicine.  Exercise builds strength, decreases fall risk, improves sleep, and boosts energy.  Exercise controls blood sugar, prevents heart disease, improves our mood, and helps us live longer.
At FitZahav, we believe in the importance of getting active, so you stay fit and healthy. We integrate our nursing skills and fitness training to combine preventive medicine with disease management. We focus on those who are over 60, many of whom have never exercised before in their lives. Having someone to coach you can build confidence too!
Make exercise a habit and part of your everyday life. You would be surprised how easy and fun it is to improve your physical well-being.  You can become stronger, walk farther, and become more flexible.  Everyone in your life will notice the difference. Start now and lead an active and fit life that allows you to fulfill your goals and dreams!
69. Galit Wissel & Ortal Jan Givati
When you're in control – that's power!
As mediators and family law lawyers, we've learned that what's most important is that you have control.
In complex divorce cases, there may be no choice but for it to be handled by a judge.
When this happens your fate no longer remains in your hands. Rather, your life and your children's lives are at the mercy of a judge.
It doesn't have to be this way.
By ensuring your case goes to mediation, you can manage the situation.
Whether in divorce cases or planning your financial future, you always need to be in control.
This doesn't happen by accident, but rather with deliberate action.
We urge you to always look for the solution that keeps you in control of your own life.
When you have power, you're in control!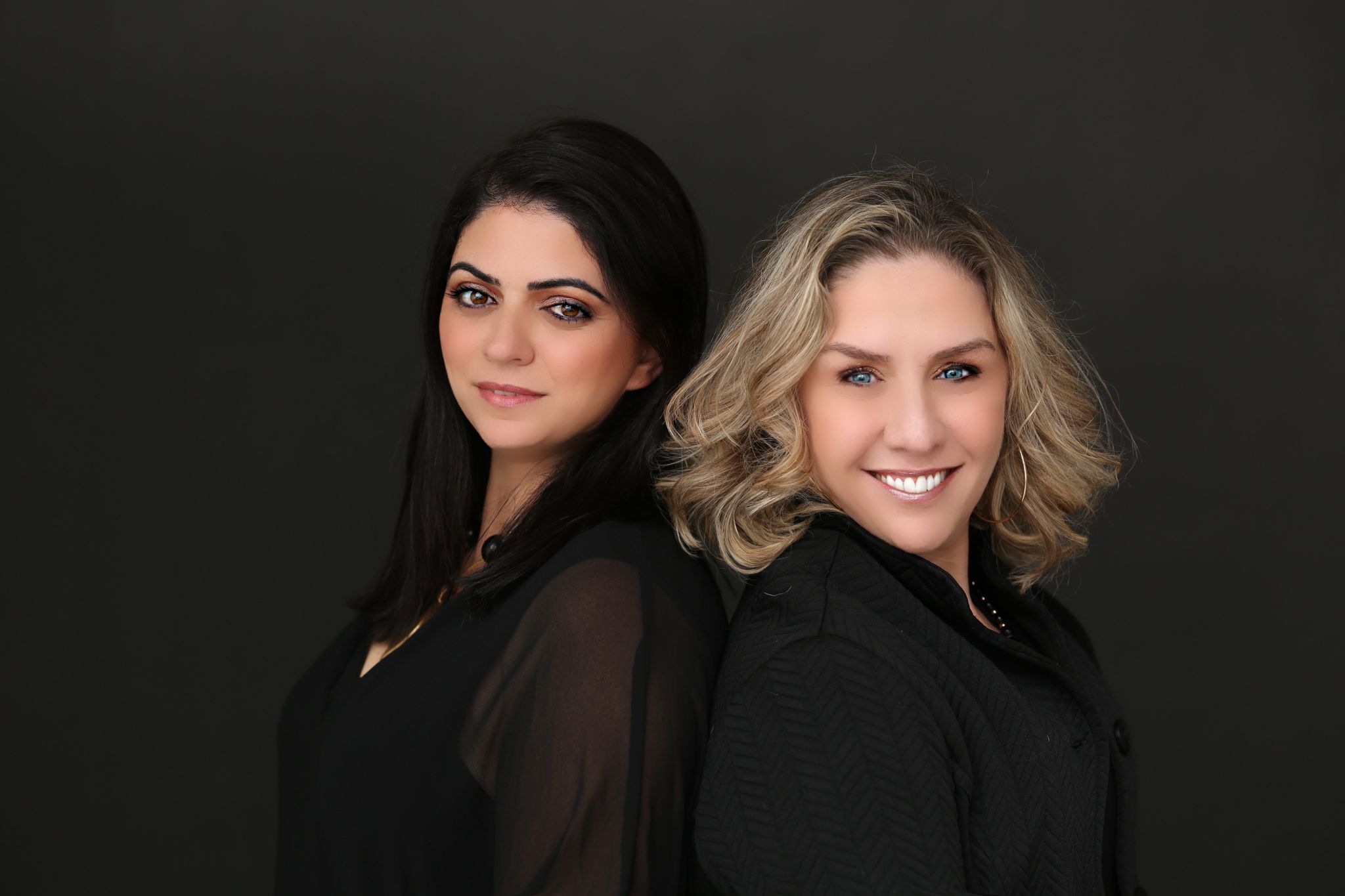 Galit Wissel & Ortal Jan Givati
Family Law Firm And Mediation
Yael Yechieli
Founder of the 50:50 Initiative for Gender Equality
When somebody wants you to be on a panel–say yes. When somebody asks you to be interviewed by the media–say yes. When somebody asks you to meet and discuss a a project or venture–say.

The way to promote ideas is by meeting with people and gaining exposure. Many people, especially those involved in social action, tend to invest in their activities, but not in public relations or gaining exposure. But in order to promote an idea it's vital to get out into the field, into the media's eye, and meet with people. It's all part of the journey.

That's why, when someone presents you with an opportunity to put yourself out there and meet more people, say yes, unless you have a really good reason to say no.
Emotions can be your superpower
Allow yourself to feel emotions. Don't pretend they're not there. In fact, they can be your  superpower.
At 48, I still cry. When I'm frustrated, angry, overwhelmed, embarrassed, happy, disappointed. I used to hate that about myself.  I'd be turned down for some type of award or grant, in public, and tears would come. 
As the years passed, I have begun to embrace my response.  I'd wanted to be the hardcore businesswoman in sharp suits who throws off scathing retorts and clicks out of meetings, unaffected.  But that's not me.  Now I understand that this emotion is what allows me to be so good at my job. To empower others, to fight tirelessly to ensure my clients get the services they are entitled to; to be a present and loving mother, to be able to speak to people candidly and openly about their own death and how to plan for it.  Instead of pretending those tears don't exist, I embrace them.  My humanity and vulnerability are not weaknesses, but strengths that allow me to truly connect with others in the moment, and, hopefully, create real change. 
Aviva Yoselis
MPH, BCPA Founder and CEO,
Health Advize
Patient Advocacy Services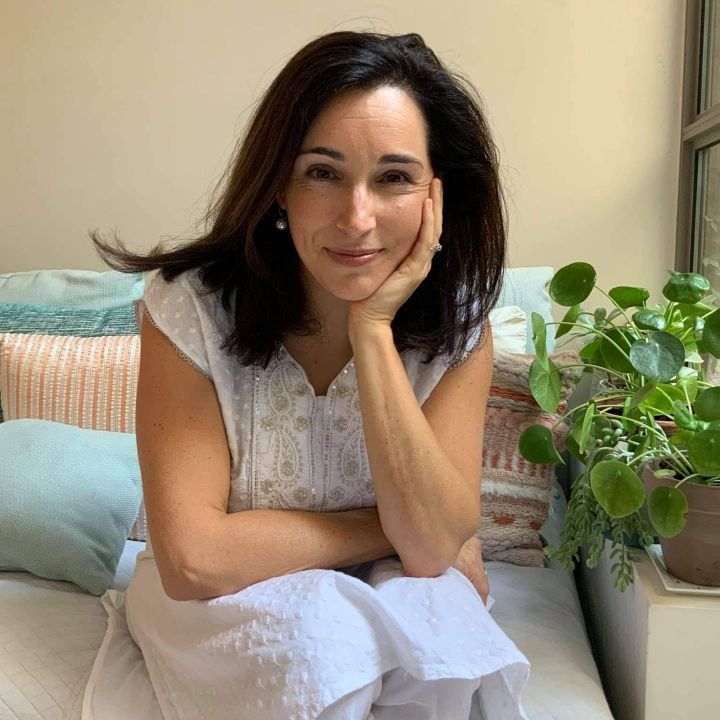 Naomi Zelwer
Body-Centered Psychotherapist, Creator of Minimalism Therapy
Choose what you love, and…let go of all the rest
"It's easy to forget to choose.
It takes less effort to allow situations to unfold without taking a moment to ask ourselves what we want, and what would be most aligned with our values and priorities.
Because these days, there are just so many distractions and ways that we fragment our attention and energy."

"When there are too many choices to make, we suffer from decision fatigue.
Then we either default to keeping all our options open (which creates more overwhelm), or
become frozen with indecision and inaction."

Instead we can delight in choosing what we absolutely love by pausing and choosing deliberately that one exactly right thing amongst many.

Whether it be choosing how to spend a delicious hour of solitude, or which relationship could most benefit from our attention, or even just what to wear today. It's powerful to stop, to become mindful of what we truly love and/or what is most meaningful to us, and to choose with that clarity of mind.
So… choose what you love. Your time, your energy and your space are too precious for anything else.
73. Yehudit Zicklin Sidikman, MBA
Believe you are worth defending
Before we can learn to defend ourselves, we need to believe we are worth defending. Self-worth must come from within, not from how others define us. This is our challenge.
As an empowerment self-defense teacher, I recommend affirmations to my students:
"I have every right to set a boundary. I do not need to apologize!"
"I am finding my inner warrior and I like it!"
"My body. My rules."
If you start to doubt yourself, the most important thing is to manage your fear. Remind yourself – you don't ever need to apologize for keeping yourself safe – emotionally or physically. Tell yourself "I am willing to do anything in my power to protect myself." And do it!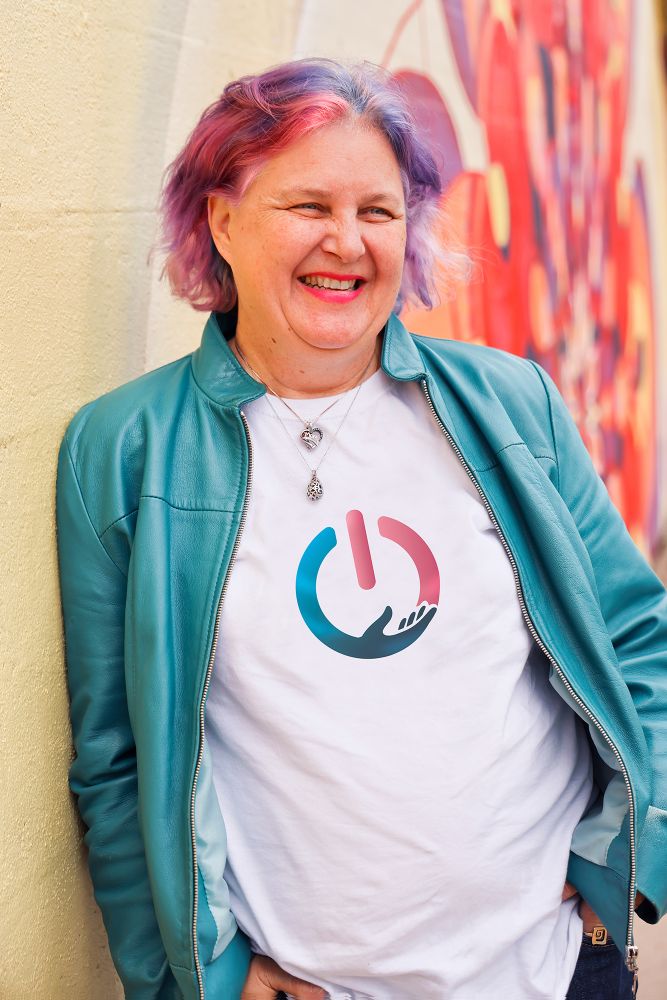 Yehudit Zicklin Sidikman, MBA
Chief Operations Officer,
MyPwr Ltd.
Osi Zohar
ADHD Therapist and Coach
Listen to your inner self and be able to act on what she's telling you
Today I realize that many of my strengths come from my ability to listen to my inner self.
More than a decade ago, I left a successful career of fifteen years as a high-tech human resources manager, in order to counsel children and adolescents with ADHD.
At the time, it sounded too bold, and I was discouraged by many who were close to me, because it would mean leaving a senior position with a high salary and excellent benefits.
But my heart and passion were somewhere else.
I chose to follow my intuition to a place where I would feel passionate about my profession.
I thank my son, who exposed me to the field of ADHD, and in doing so gave me the greatest gift.
A new world of therapy and coaching opened before me, and I knew it was my vocation.
This is where my passion, my heart and my abilities connect to help families address challenges of attention and concentration.
I'm blessed to be doing something I love. And it happened because I was willing to listen to my inner voice, my inner self.